Christopher Owens, a 53-year-old man from Florissant, was charged with first-degree murder and armed criminal action in the shooting death of 60-year-old Brantley Tate.
Florissant police said Tate was Owens' immediate supervisor at the Marygrove Children's Home, which is in the 2700 block of Mullanphy Road. Investigators said Owens was fired Tuesday afternoon and before leaving the workplace, he fatally shot his supervisor.
Owens first walked off the job during his shift last Friday, Jan. 22. He returned to work Monday but was told to leave and come back the next day to meet with administrators. On Tuesday, he went back to Marygrove and was fired.
"Witnesses stated the defendant became belligerent and irate upon his termination," charging documents state.
Tate met with Owens at the back of the children's home property so Owens could gather up his belongings. That's when investigators said Owens shot Tate. Police responded to the children's home just after 12 p.m. Tuesday and found Tate lying on the parking lot with a single gunshot wound. He was rushed to a hospital where he was pronounced dead.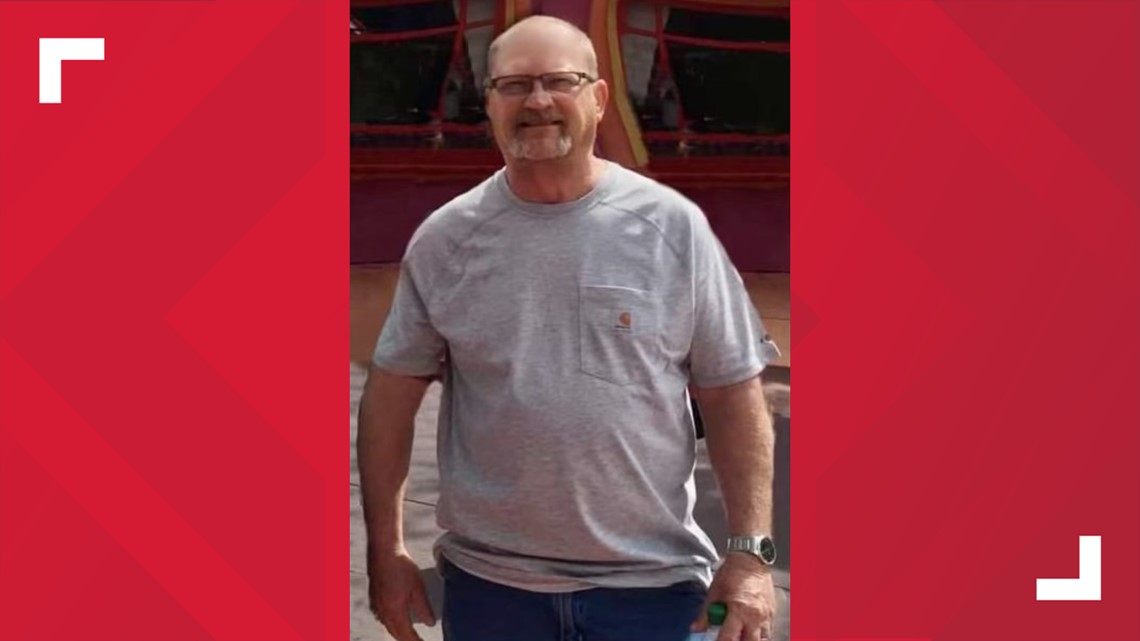 Investigators said they were able to "immediately" develop Owens as a suspect in the fatal shooting. He fled out of state, according to charging documents, and turned himself into police. Charging documents didn't specify where he was arrested.
After reading his Miranda rights, investigators said Owens admitted to killing Tate and said he got the gun because he intended to kill his former supervisor.
The St. Louis County Prosecuting Attorney's Office formally charged Owens Wednesday. He's being held without bond.

A source told 5 On Your Side's Robert Townsend that Tate was a longtime maintenance worker at the children's home and said he was a "nice guy."
Anyone with additional information about the shooting should call Florissant police at 314-831-7000.
According to its website, Marygrove is a nonprofit that provides treatment and support to young people struggling with emotional and behavioral issues resulting from abuse, neglect and other traumatic experiences.
On Friday, Marygrove CEO Joe Bestgen released this statement:
"The Marygrove family has lost a gentle man and true servant to others. Brant Tate touched the lives of many as he was a beloved employee for 35 years. He started as a floor technician in 1986 and, over the years, worked his way up to become Director of Maintenance. Brant was respected for his hard work, kindness, and selfless commitment to the kids and staff at Marygrove. We are devastated by the loss of our colleague and friend and we will miss his daily dose of encouraging words as he made his campus rounds. Our thoughts and prayers are with Brant's wife, three children, and family as they find strength and peace during this difficult time."
Catholic Charities of St. Louis President Theresa Ruzicka released this statement regarding the shooting:
"Our hearts have been heavy since the tragic death of Mr. Brant Tate. As the beloved director of maintenance at Marygrove, Brant was a longtime member of our greater Catholic Charities family. As we ourselves grieve, we pray for all who are grieving, especially the Tate family and everyone else who loved Brant. We pray, too, for the repose of Brant's soul. 'Eternal rest grant unto him, O Lord, and let perpetual light shine upon him.'"
More local news: