Update: Wednesday morning, former St. Louis Police officer Jason Stockley appeared before a Harris County, Texas judge for an extradition hearing. Stockley signed a waiver, meaning authorities have 14 days to transport Stockley from jail in Houston to St. Louis.
"This occurred back in 2011. In all phases of the investigation, Stockley has always cooperated," said Jeth Jones, Stockley's attorney. "He is very, very willing to go back and fight these charges."
The following is the story from Monday, when he was charged.
The police officer involved in the shooting death of a man after a 2011 car chase was charged with first-degree murder Monday, a press release from St. Louis Circuit Attorney Jennifer Joyce said.
Former St. Louis Metropolitan Police Department officer Jason Stockley was charged with one count of first-degree murder for his involvement in the shooting death of Anthony Lamar Smith following a car chase on Dec. 20, 2011.
"We believe we have the evidence we need to prove Mr. Stockley's guilt beyond a reasonable doubt in a court of law," Joyce said in the release.
The original incident report said the officers saw what they believed to be a drug deal behind the Church's Chicken along Riverview Boulevard. When the officer approached, one of the men ran off, and Smith fled in his car.
According to the probable cause statement, Stockley shot at Smith's car before pursuing him in a car chase. Stockley's partner was driving the police SUV, which chased Smith at more than 80 mph. According to the statement, Stockley is heard on police cruiser camera saying he was "going to kill this [expletive], don't you know it."
After Smith's car slowed down near the intersection of Goodfellow and West Florissant, Stockley told the other officer to ram the car, the probable cause statement said. Then, Stockley approached the car and fired five shots, which all hit Smith, who died from the injuries.
The probable cause statement said a gun was recovered from Smith's car, but was later found to only have Stockley's DNA on it.
Stockley was an officer for four years before the incident. He was taken into custody at his Houston home by St. Louis Metro Police.
Joyce said she intends to bring the case to a Grand Jury in the coming weeks.
The attorney for Smith's family says the new evidence will re-open their wrongful death suit against the city that was previously settled. He was survived by his girlfriend Christina Wilson, and their daughter Autumn Smith.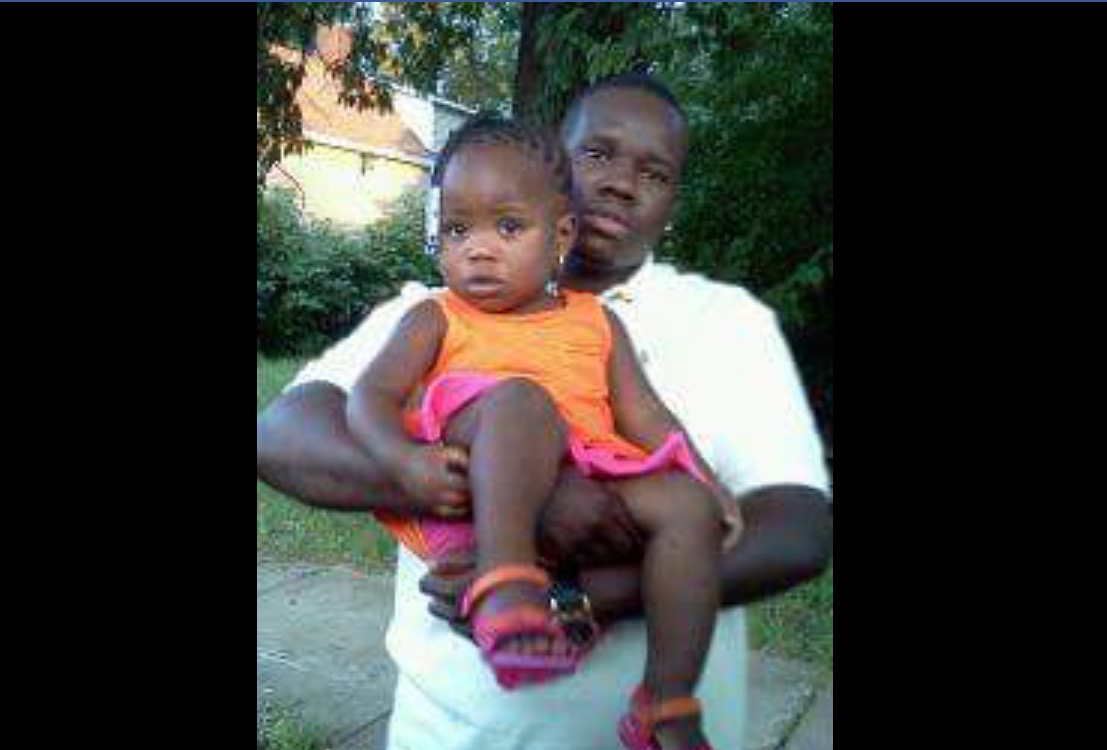 "She didn't get a chance to know very much about him given the fact he was taken from her when she was two," Wilson said of her daughter.
Now that Autumn is 6, her mother said justice has finally been served for her daughter.
"I would have hoped we would have already been at this point due to fact I knew it was murder from the beginning," Wilson said.
Police Commissioner Sam Dotson has released the following statement:
"Circuit Attorney Jennifer Joyce's decision to issue a warrant against former police officer Jason Stockley was the culmination of years of investigative work. Since becoming Police Commissioner in January 2013, I've continued to work with state and federal authorities to examine the facts of this case and seek criminal charges if warranted. The department spent countless hours on this case, all in an effort to ascertain the true facts of what occurred on December 20, 2011. I hold my officers to the highest standards. Stockley's actions were in no way representative of the dedicated service of the men and women who serve on this department."