DES PERES, Mo. — A tiny home intended to help Habitat for Humanity raise funds was stolen Saturday morning. It was found Saturday evening, a Des Peres official said.
Surveillance footage shows what appears to be an SUV back up to the tiny home's trailer hitch before the home was towed away, Harper Zielonko with Habitat for Humanity St. Louis said.
Des Peres Department of Public Safety Director Eric Hall tells 5 On Your Side investigators are on the case.
Photos of the tiny home show it's about 24 feet long and about 5 feet wide.
The tiny home on wheels is worth about $15,000, according to St. Louis Habitat for Humanity.
The tiny home was stolen around 1 a.m. near a Sam's Club, just off Manchester Road west of I-270.
Harper Zielonko with Habitat for Humanity said a woman called her from O'Fallon and said the tiny house was dropped in her yard. Harper asked her to notify police and the caller did so. A short time later Des Peres police notified Habitat for Humanity that it had been recovered.
Chief Eric Hall with Des Peres Police Department provided a statement that reads:
"The tiny house was recovered on Saturday. We were able to view video and also due to an area canvas in the vicinity of the recovery, we were able to identify a potential suspect vehicle. Our Detective Bureau is continuing to investigate."
Zielonko tells 5 On Your Side the two-story, tiny home has mismatched siding, and an unfinished interior.
The home was donated as a fundraiser to help Habitat for Humanity build more affordable housing.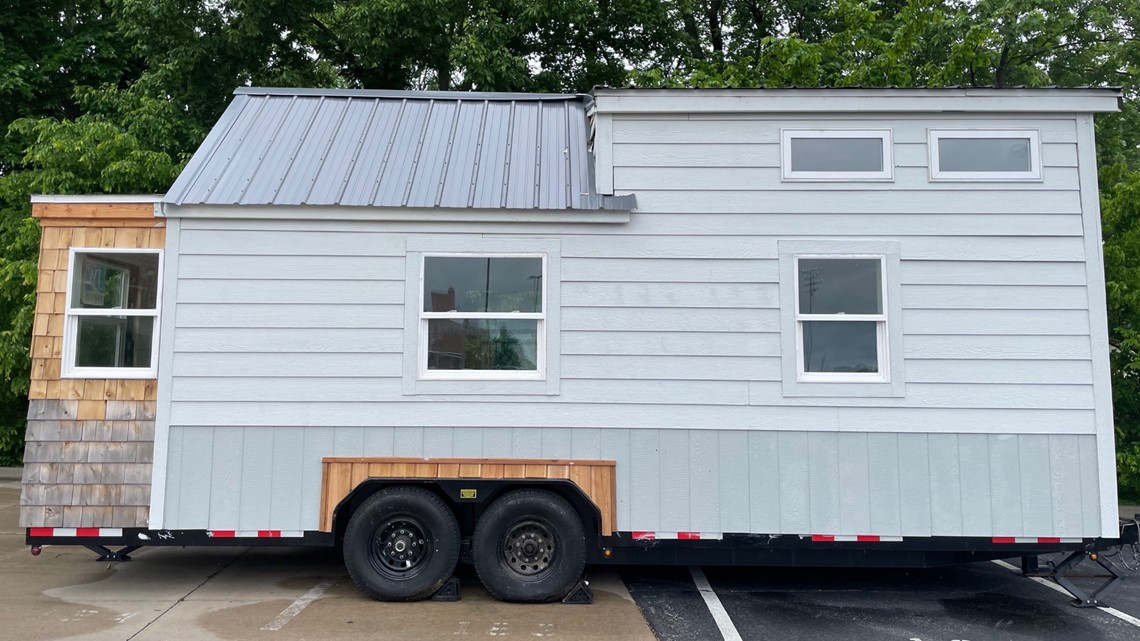 Anyone with information about the stolen tiny home can call the Des Peres Department of Public Safety at their non-emergency dispatch line 314.835.6200
As officers continue investigating, people with information about the crime can help them can by submitting an anonymous tip through Crime Stoppers at stlrcs.com, by calling 1.866.371.8477 (TIPS), or by using the free Crime Stoppers App: P3TIPS (App Store) (Google Play).
Want more breaking news delivered straight to your inbox? Sign up for our 5 On Your Side Breaking News newsletter.