Micahel W Johnson, 43, from East Carondelet, Illinois, was charged with first-degree murder and two counts of aggravated battery with a firearm. U.S. Marshalls took him into custody Thursday in Sunset Hills. His bond is set at $2 million.
Also charged is Martin J Morrison, 43, of Cahokia Heights. He was taken into custody on Tuesday and is being held at the St. Clair County Jail on charges of first-degree murder, residential burglary, and possession of methamphetamine. His bond is set at $1,000,000 for the charges related to the burglary and $50,000 for the methamphetamine charge.
The Major Case Squad of Greater St. Louis announced the charges in a Thursday news release.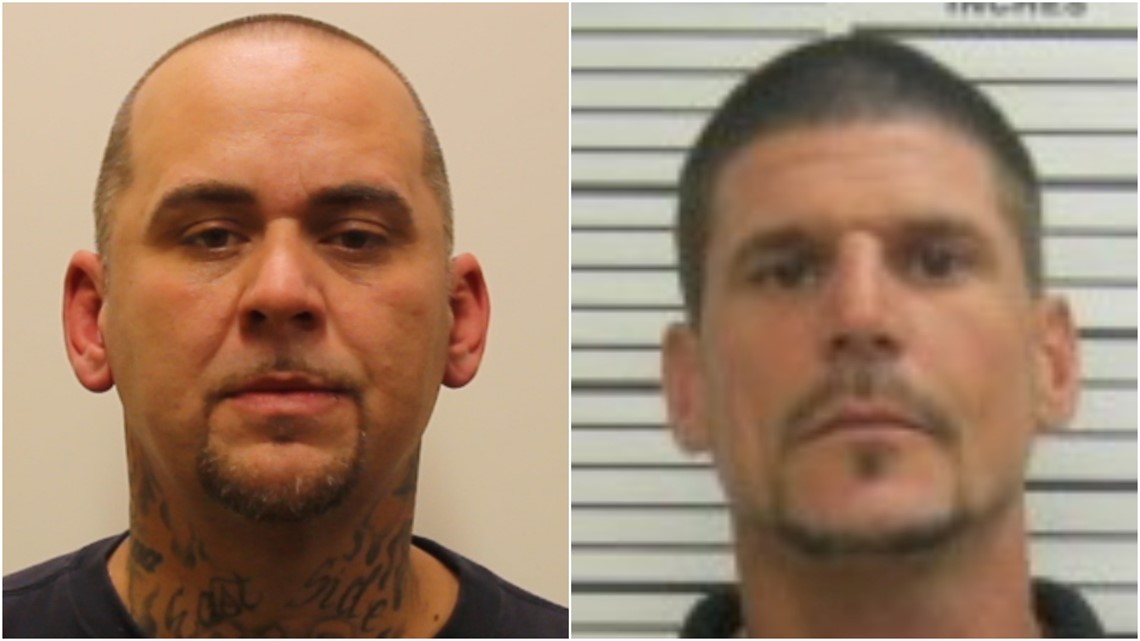 When police arrived on the scene, they found one man had died and the other two were injured. One man with critical injuries was airlifted to a St. Louis hospital. An ambulance rushed the other man to a hospital, but his injuries were not life-threatening.
The next day, St. Clair County Police Captain Bruce Fleshren said both men remained in the hospital but were stable.
St. Clair County Sheriff's Department said when the men arrived at the home, they realized someone was trying to burglarize it. When they tried to stop the burglary, someone shot them.
The victim was identified as 25-year-old Austin Evans-Blakely from Lenzburg, Illinois. He was employed as a handyman by the homeowner, the department said.
Eighteen investigators from departments across the Metro East worked on the case, the St. Louis Major Case Squad said.
St. Clair County Sheriff Rick Watson made the following statement regarding the charges:
"I want to thank the Major Case Squad investigators that worked this case, and Assistant St. Clair County State's Attorney Brian Kerr. These kinds of crimes are overwhelming for most departments, and the hours put in by these investigators over these last 2 weeks is the reason these men are in custody and charged. At least there can be some peace for the victims, and community knowing these dangerous individuals are off the streets.
"There is still work to be done, and lab analysis is pending on many items and additional charges could be filed at a later date."