ST. LOUIS — Two people have been taken into custody after an officer-involved shooting and pursuit Wednesday afternoon.
At around noon, two police officers were in plain clothes while wearing their outer ballistic vest with the word "police" and in an unmarked car when they saw a silver SUV with expired temporary tags.
While following the SUV, it made a U-turn in the 2200 block of Jefferson Avenue. As the SUV passed the officers, a suspect came out of the sunroof and fired shots at the officers. One of the officers fired back at the suspect but didn't hit him.
The officers then turned on their emergency lights and siren. The SUV sped off and the officers followed.
The pursuit ended after the suspects drove into traffic near Memorial and Pine where they were taken into custody, according to a police report. No one was injured during the incident.
Police recovered a firearm and a "drum" magazine, which they shared photos of Thursday morning.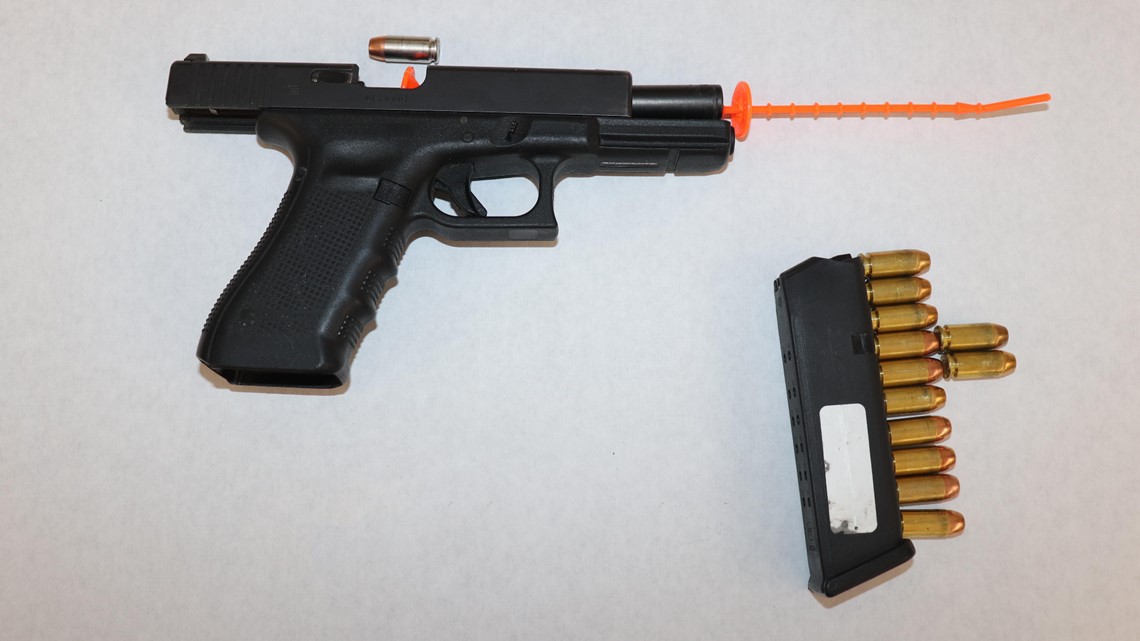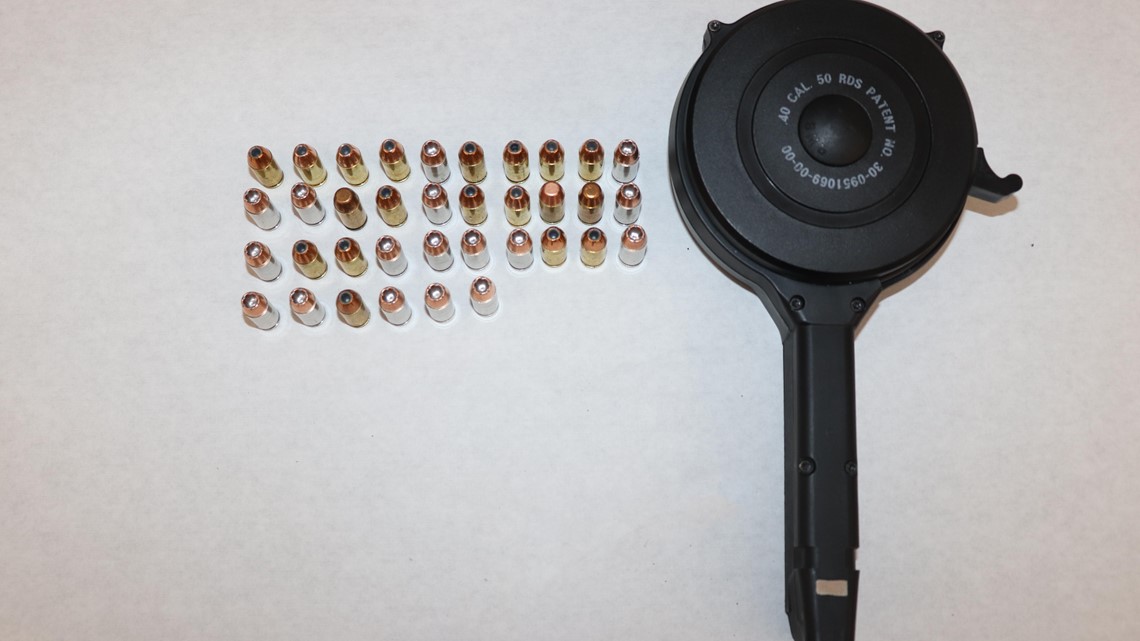 The Force Investigation Unit is leading the investigation. Officers with the Anti-Crime Task Force were involved in the shooting. These officers operate undercover.
Police said the officers involved are a 32-year-old with nine years of experience and a 33-year-old with 6 years of experience.
The suspects are a 17-year-old boy and 23-year-old, police said Thursday. The department plans to request charges from the circuit attorney's office.
Related stories: