ST. LOUIS — Detectives are seeking the public's help Friday in finding a jewelry robbery suspect who allegedly stole merchandise in late May.
The St. Louis Metropolitan Police Department said the robbery happened at about 10:15 a.m. on May 24 at St. Louis Jewelers (Joyería) (2748 Cherokee St.), a jewelry repair service.
A preliminary investigation found that the suspect walked into the store after being electronically buzzed inside and asked to see merchandise in a locked display.
When the employee took out the items and provided them to the suspect, he asked to be buzzed back out the door so he could leave. Police said when the employee hesitated to buzz open the door, the suspect then reached into his bag and indicated that he had a weapon inside.
The employee then buzzed the door open, and the suspect left with the items from the store.
There is no further information on how many items were stolen or at what value.
There were no reported injuries.
The suspect is described to be between 30-40 years old with a tall or thin build. He was wearing a white T-shirt, red sweatpants with white stripes, red and white tennis shoes, a black baseball cap and sunglasses. He was also carrying a black bag with drawstrings.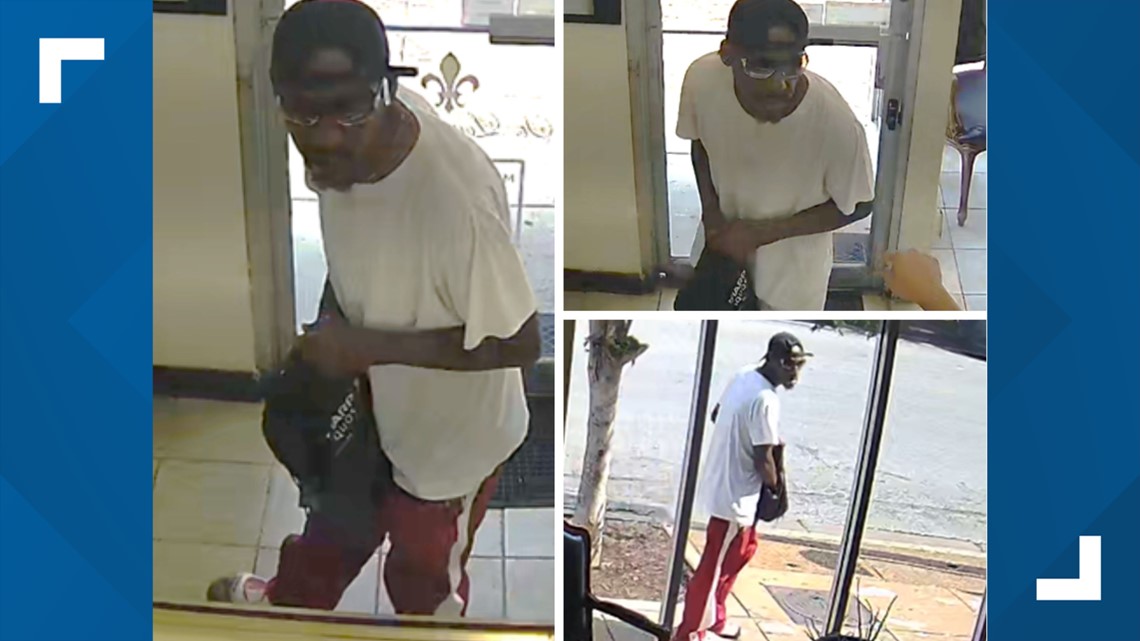 Anyone with information regarding the incident was asked to call CrimeStoppers at 866-371-TIPS (8477).
The investigation is ongoing.
To watch 5 On Your Side broadcasts or reports 24/7, 5 On Your Side is always streaming on 5+. Download for free on Roku or Amazon Fire TV.