ST. LOUIS — St. Louis police are looking for help identifying four people seen in surveillance video looting a Metro PCS store early Tuesday morning.
On Thursday, police released two security videos from the store on the 4100 block of South Grand that were recorded at around 4:50 a.m.
In the first video, which you can watch at the top of this story, you can hear the sound of glass shattering. Seconds later, you can see a person inside the store trying to get past a locked security barrier.
The person eventually knocks it to the ground and runs into the store. He is followed by three others.
One of the looters can be seen pulling merchandise off the shelves while the others go through the back room of the store.
The video is less than two minutes long.
A second video, seen below, shows three of the looters going through the back room of the store.
Anyone with information is asked to call CrimeStoppers at 866-371-8477.
Mostly peaceful protests Monday afternoon and evening gave way to violence, rioting and looting overnight and into Tuesday morning in St. Louis.
Metro PCS was one of many stores and businesses that were damaged or looted. Police reported damage or looting at more than 50 businesses in all parts of the city.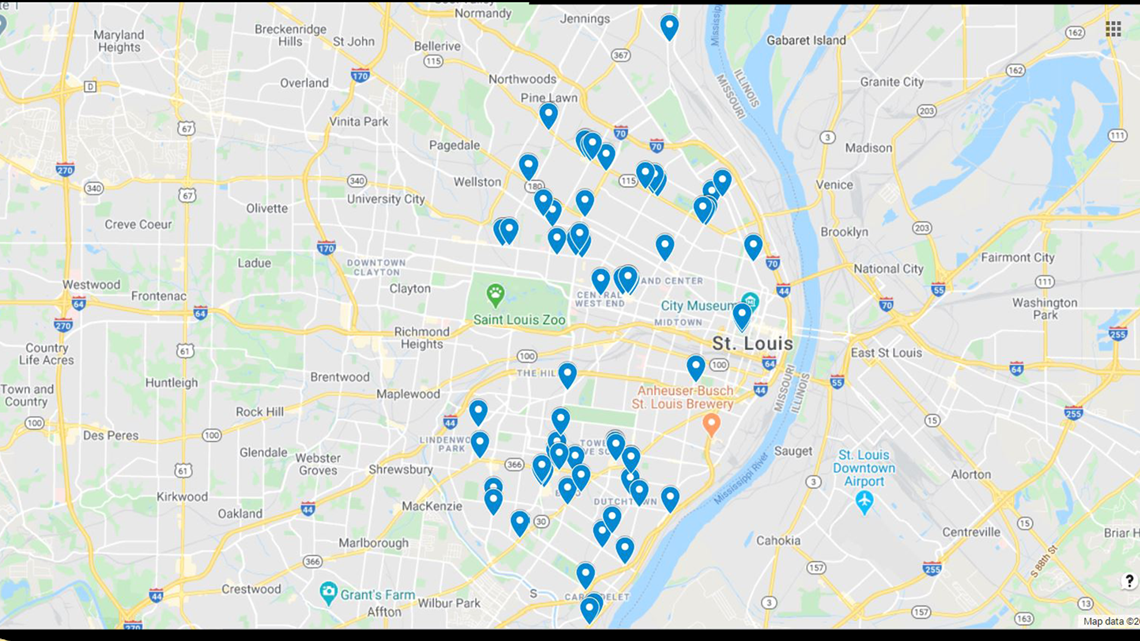 On Tuesday, police released age and ZIP code information for 36 people arrested during the violence that followed protests in St. Louis Sunday and Monday.
On Wednesday, the Missouri Attorney General said looters and rioters were not being prosecuted by St. Louis Circuit Attorney Kim Gardner.
In a recorded statement issued late Wednesday, Kim Gardner responded to Attorney General Schmitt's criticism over handling of arrests from riots on Sunday and Monday.
She said St. Louis police only brought her office eight cases related to stealing charges — numbers that stand in direct contrast with statistics released by the St. Louis Metropolitan Police Department.
She said to issue charges in those cases without sufficient evidence would be "unethical."
Since then, demonstrations in the area have been peaceful, with marches and protests in St. Charles County, Ballwin and St. Louis.
The demonstrations continued Thursday with a march in Florissant and another planned in Brentwood.