DE SOTO, Mo. — A De Soto police sergeant recently outed for a racist Halloween decoration on social media is now charged along with two officers under his command in connection with the assault of a handcuffed prisoner in September.
On Tuesday, the De Soto Police Department requested the Jefferson County Sheriff's Office conduct a criminal investigation into the Sept. 30 incident.
Jefferson County Prosecutor Trisha Stefanski issued the charges Wednesday against officers Bethany Zarcone, Allayna Campbell and Sgt. James Daly. Daly had been dismissed earlier in November and was not employed by the De Soto Police Department when Jefferson County authorities investigated.
Daly, who gained notoriety for a Halloween-themed graveyard he built in front of his house with the words, "Here lies Mike Brown, a fat ghetto clown," is charged with third-degree assault. Police say he held a handcuffed prisoner by the victim's hair and throat, pushed the victim onto a bench and then held the victim by his neck on the bench for a period of time, according to court documents.
The victim told police his airway was restricted while Daly was holding his throat, according to the documents.
Zarcone is also charged with third-degree assault. Police say she kneed the handcuffed prisoner in the groin.
Campbell is charged with tampering with physical evidence after police say she deleted digital photographs she took of the victim following the assault. She told police a supervisor told her to delete the photos, and "she did not believe deleting the photographs was an act of normal procedure for her police department," according to the documents.
She also told investigators she was asked to delete the photos because they contained evidence of an assault, according to the documents.
The Jefferson County Sheriff's Department said in a Wednesday press release that its investigation continues.
Only Zarcone's mugshot was available at the time of the release, the sheriff's office said.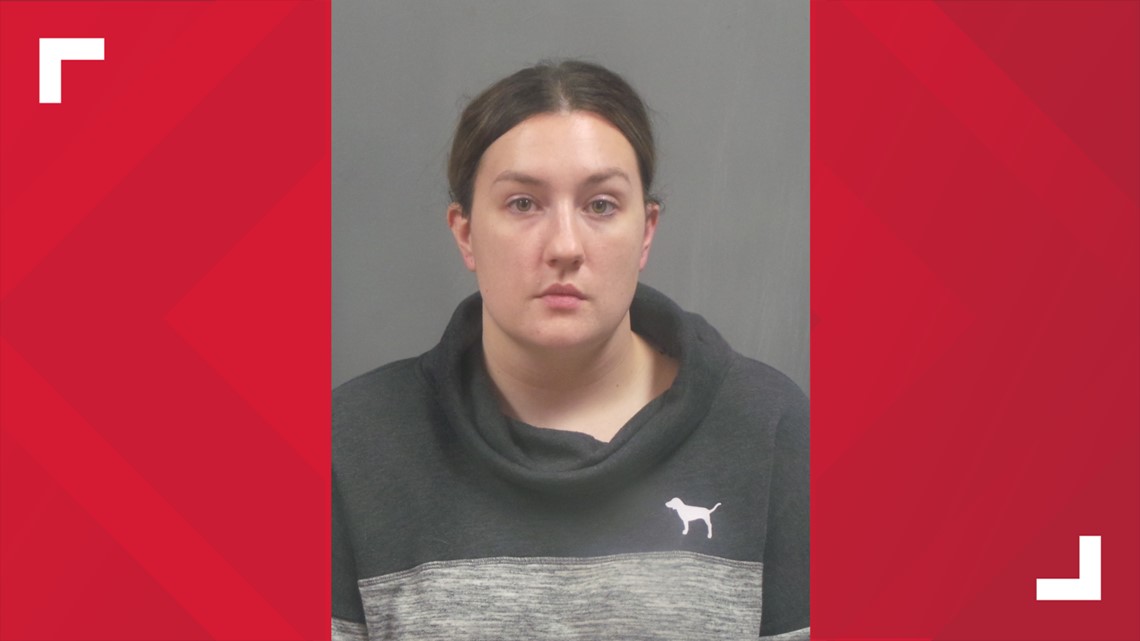 Zarcone was originally suspended, according to her attorney Gabe Crocker. De Soto Police Chief Jeff McReary said that she was excused from her position on Friday.
"I was retained yesterday by Ms. Zarcone after she fully cooperated with Detectives in their investigation. Suffice to say, I am looking very forward to reviewing the evidence in this case," Crocker said.
Campbell's case is still under investigation by internal affairs.
McCreary told 5 On Your Side that he is highly disappointed with the officers, and that their actions do not meet the standards of the De Soto Police Department.
He also said that the department is reviewing surveillance video, and if is relevant, it may be released.
This is a breaking story, check back for updates.