ST. LOUIS — "It sounded like a war."
That's how Cheryl Smith Coleman described the gunshots she heard around 1 a.m. on Thursday. Coleman believes she heard 100 shots. She may be correct.
Our video from the scene showed at least 88 evidence markers being placed by police detectives on Goodfellow Boulevard.
According to Lt. Col. Mary Warnecke with the St. Louis Metropolitan Police Department, two officers in an unmarked SUV were in the vicinity of Interstate 70 and Goodfellow overnight Thursday because of some known problems in the area. She said the officers observed an argument between a group of people at the BP gas station located at Lillian and Goodfellow. She said the group eventually left the gas station and began firing at one another from two cars.
Warnecke said the two officers in the unmarked vehicle eventually became the target.
Police wrote in their initial report that the officers saw the rolling gun battle and then saw a man on the sidewalk start shooting at both of the cars. The man then turned his weapon on the officers' unmarked patrol car. The officers curbed their car and got out, at which time the suspect started shooting directly at them. The officers fired back. No one was injured.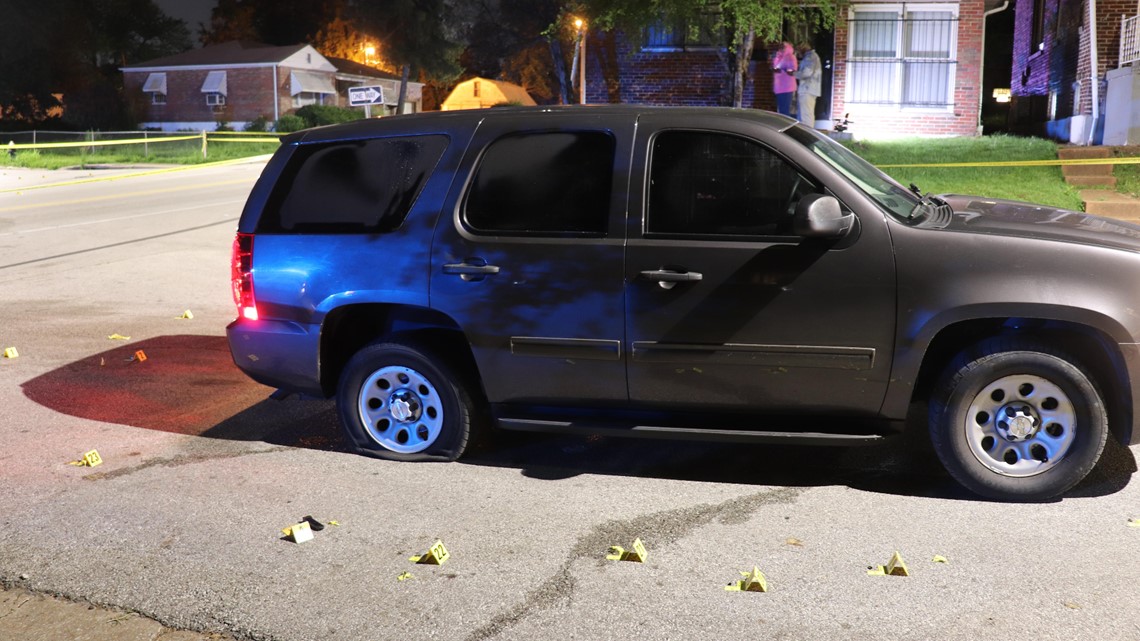 Warnecke said the officers were not in uniform but were wearing ballistic vests with the word "POLICE" written on them.
"We believe they were obviously shooting at police officers, once they announced themselves, identified themselves and they could see those officers, it was quite obvious they were police officers and they continued to take fire, " Lt. Col Warnecke said. "We are very fortunate today we don't have officers injured or killed."
The officers involved are a 36-year-old with 10 years of experience and a 37-year-old with 13 years of service.
Photos released by police Thursday showed damage to the SUV caused by the shooting. She said the Force Investigative Unit is handling the investigation which is standard procedure when an officer is involved in a shooting.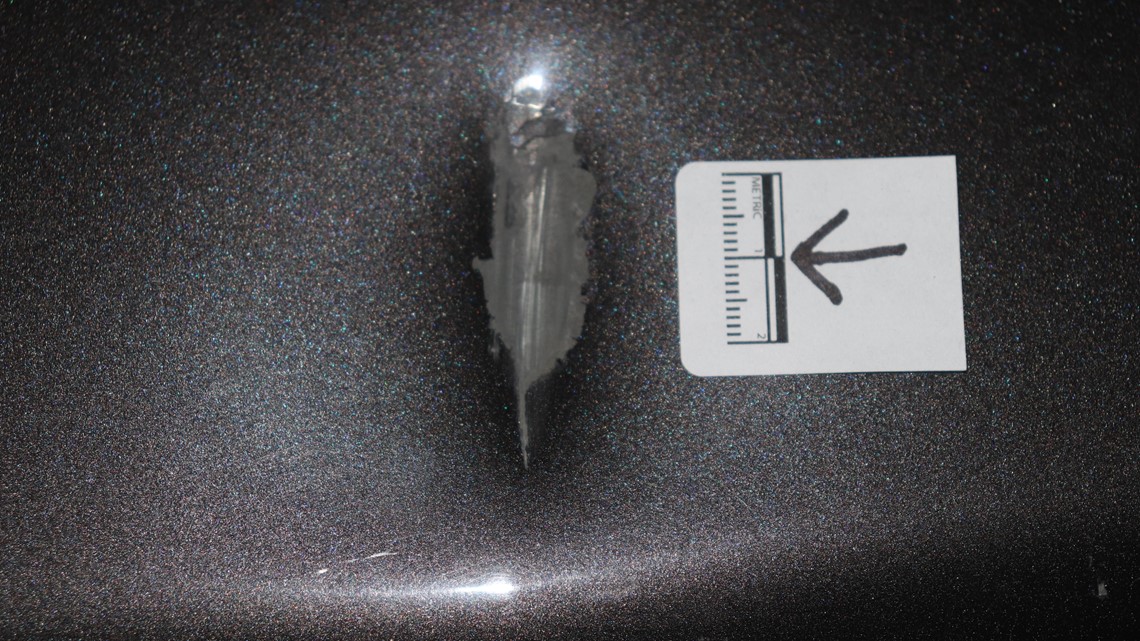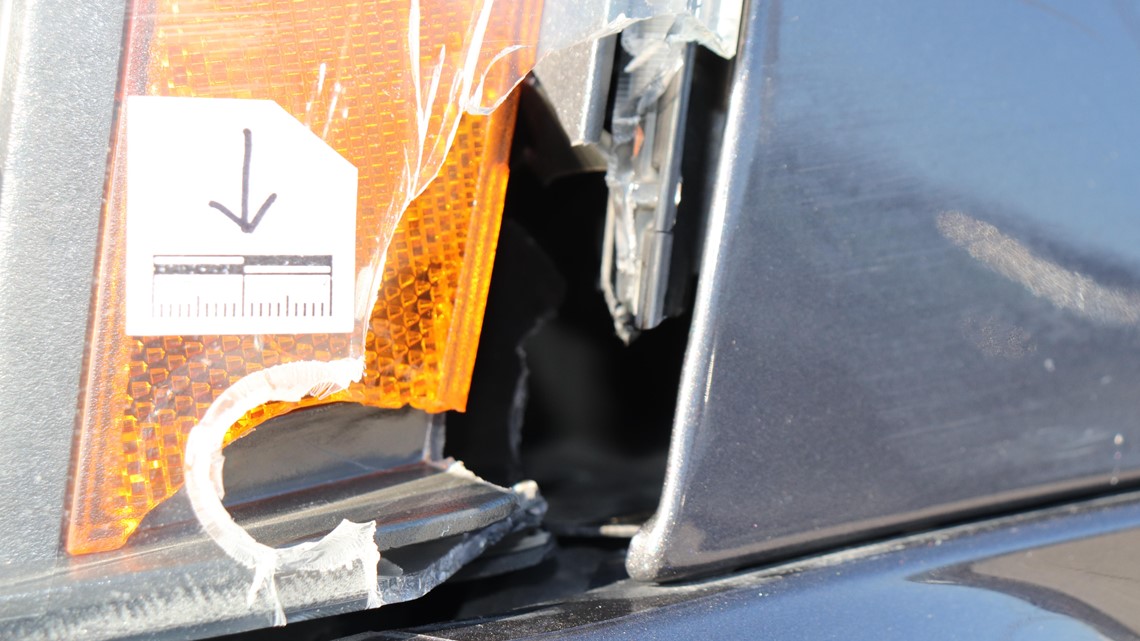 The suspect drove away from the shooting scene but was taken into custody a short time later. Police did not identify the man but said he's 29 years old. The police department plans to request charges from the circuit attorney's office.
The shooting marked the second time in roughly 12 hours St. Louis police officers were involved in a shooting. Police said an undercover officer with the Anti-Crime Task Force exchanged gunfire with a suspect in the area of Jefferson and Russell in south city on Wednesday afternoon. The officers in that incident were not hurt. Two people were taken into custody.
"This just demonstrates the dangerous work our men and women do every single day," Lt. Col. Warnecke said.