EAST ST. LOUIS, Ill. — Jaylon McKenzie's mom said her son was like a magnet.
"He didn't say much, but he just drew people to him with his smile, with his personality," she said.

The smiling 14-year-old had a promising future.
But Saturday night, things took a tragic turn.
Jaylon's mom, Sukeena Gunner, said her son was at a post-prom house party in Venice, Illinois, when a fight broke out.
Gunner said he walked outside to leave the party and avoid the fight when a stray bullet hit him.
"My baby had just such a promising future, and for his life to just end in just a senseless killing with someone else that had no regard for life. Just prayer -- prayer is all I can really ask for right now," she said.
Jaylon was a standout football star in East St. Louis, Illinois. He was featured in Sports Illustrated last November as one of six kids in America who will "rule the future in sports."
He was only in eighth grade but already had scholarship offers from Mizzou and the University of Illinois.
"If you were to be with him, you wouldn't know. You wouldn't know that Sports Illustrated was covering him, you wouldn't know that he had offers from Illinois and Missouri. Because that's just the smiling kid he was, the jokester, the prankster," his coach Al Lewis said.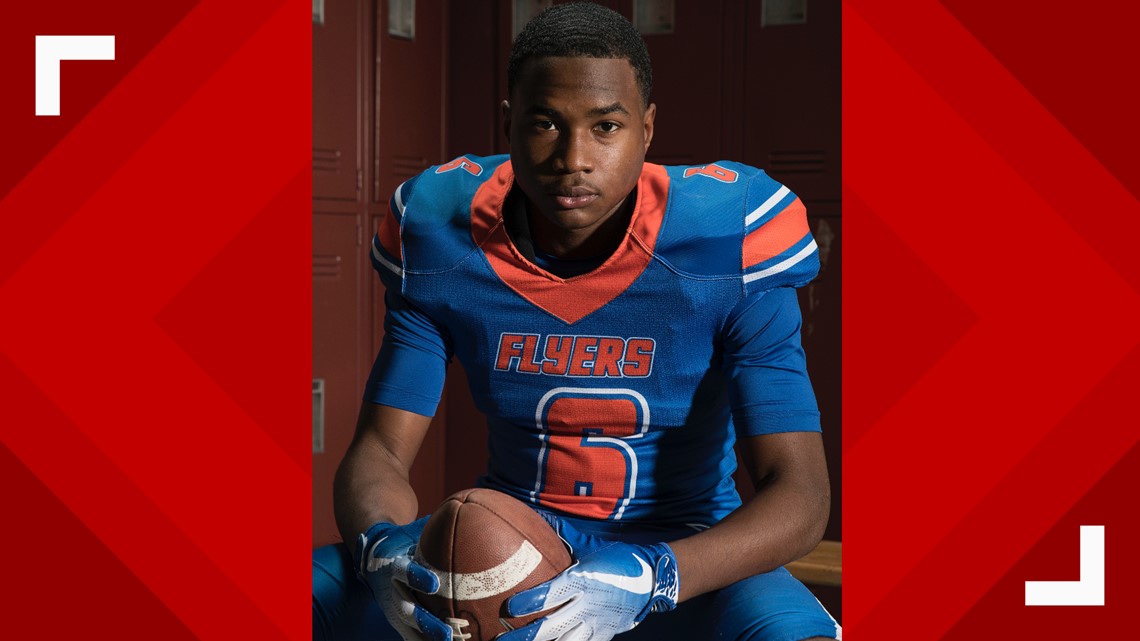 For years, Lewis coached Jaylon in basketball, where he also shined.
"You rarely hear about someone that great in both sports," Lewis said.
But Coach Lewis said Jaylon stood out even more when he wasn't playing.
"Outside of football, outside of basketball, he was just a great kid," he said.
Jaylon's story has touched many in the professional sports world, including Adoree' Jackson. The NFL player and fellow Belleville native was one of Jaylon's sports heroes. In the Sports Illustrated article, Jaylon said he had dreams of playing in the NFL and follow in the footsteps of Jackson.
Jaylon died from his injuries at a hospital after the shooting. A 15-year-old girl also was critically injured.
Illinois State Police have not released any details about potential suspects or motives in the shooting.
Anyone who witnessed the shooting or has any knowledge of the shooting is asked to contact the ISP Investigations Case Agent Scott Wobbe at 618-381-1467. Callers can remain anonymous.
More stories people are reading right now: