Monday marks the sixth day since 5-year-old Taylor Rose Williams was reported missing to police.
The child was reported missing by her mother, Brianna Williams, 27, on Wednesday, Nov. 6 around 7:20 a.m. Brianna Williams told police she last saw her daughter around midnight in their Brentwood home in the 600 block of Ivy Street.
The Florida Department of Law Enforcement issued an AMBER Alert for her, which is still in effect. The search for her has now expanded to include Alabama and Georgia and involve multiple agencies, JSO said.
Here are the seven major things you need to know in the search for Taylor:
1) Mother Brianna Williams is now a person of interest, not cooperating with police
During a news conference on Monday, Nov. 11, Jacksonville Sheriff Mike Williams said Brianna Williams is still not cooperating with police and is now considered a person of interest.
"She's not spoken to us since [last] Wednesday," he said. "She was the last person to see Taylor ... We still need her cooperation."
Last week, the sheriff said, "We were talking to (Brianna Williams) about some inconsistencies in her statement and that's why she chose to stop cooperating with us."
RELATED: JSO: Missing 5-year-old Taylor Williams' mother stopped cooperating after inconsistencies emerged
2) Search for Taylor Williams expands into Alabama and Georgia
Last week, the search started at their Ivy Street home and expanded to Brianna Williams' prior address at 7651 Paradise Island Blvd. on the Southside. During this time, more than 300 officers and personnel assisted with the search, including K9, dive team and mounted horse units.
On Sunday, JSO tweeted that the search now expands into three states: Florida, Georgia and Alabama. Though Sheriff Mike Williams didn't go into detail about Georgia, he did say JSO deployed officers near the vicinity of Demopolis, Alabama, primarily investigators with its homicide unit and missing person's unit.
3) Multiple agencies now involved in the search
Because the search has crossed state lines, multiple agencies are now involved in the search for Taylor Williams.
The agencies involved include the FBI, FDLE, the Naval Criminal Investigative Service (NCIS), as well as the Alabama State Bureau of Investigation, the Marengo County Sheriff's Office and the Demopolis Police Department.
Thirty-eight personnel with the Jacksonville Fire and Rescue Department were also asked to assist in the search.


4) Police release picture of Brianna Williams' car, ask public if they were seen together in the past two weeks
On Monday, Nov. 11, police released a photo of Brianna Williams' car asking anyone if they've seen Brianna Williams and Taylor Williams together over the past two weeks between Jacksonville, Fla. and Alabama. This request is different from last Thursday's – which covered the past six months in Jacksonville – because of new information and a different lead, he said.
"While it sounds similar, it's a different request," he said.
Police believe Brianna Williams traveled to Alabama recently, but didn't go into details of when or why. However, they believe the mother was traveling in her black 2017 Honda Accord with tinted windows and rims, Mike Williams said.
5) Taylor's Father: "It's been a minute" since he saw the child
The father of Taylor Williams, Maurice Tate, spoke to First Coast News by phone, saying "it's been a minute" since he last saw his daughter.
The father lives out-of-state. He said he's been in communication with JSO, but didn't give an indication if he intends to come to Jacksonville.
RELATED: Father of missing 5-year-old girl says it's 'been a minute' since he last saw her
Photos of missing Jacksonville 5-year-old Taylor Rose Williams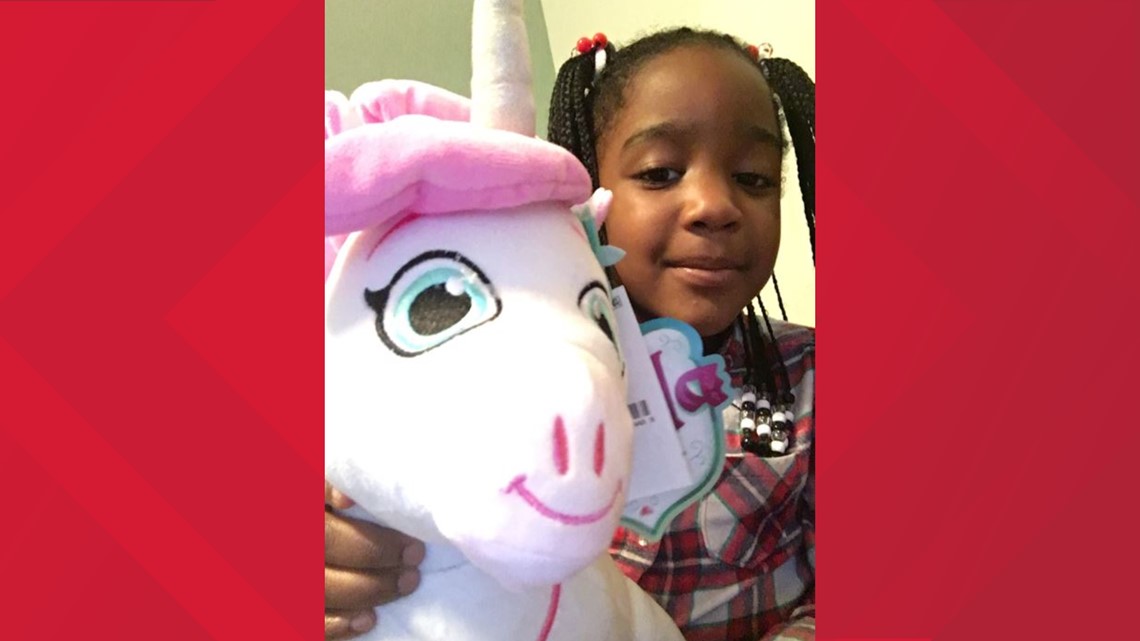 6) Couple claims they never saw a child
Tiffani Nicole said she and her fiancé responded to a Craiglist ad by Brianna Williams on Sunday asking for help moving into her Brentwood area home from the Southside apartment complex.
While helping her move in, Nicole said she never saw Taylor Williams during the move.
"The strange thing that was off to me was she told my fiancé there was a daughter in the bathroom and he heard water running," she said. "We never saw a child ... we did load up a pink and purple toddler bed."
RELATED: 'We never saw a child' | Neighbors, couple who helped 5-year-old Taylor Williams' mother move from Southside to Brentwood
7) Reward to help find Taylor Williams
The Florida Crime Stoppers also issued a reward of up to $4,000 to anyone with information that could help find Taylor Williams.
RELATED: Day 2: Reward increased to $4,000 to help find 5-year-old Taylor Williams