ST. LOUIS — Heat and humidity will build to dangerous levels by Wednesday afternoon. The heat index will likely rise above 100° before lunchtime and could be as high as 105° during the afternoon.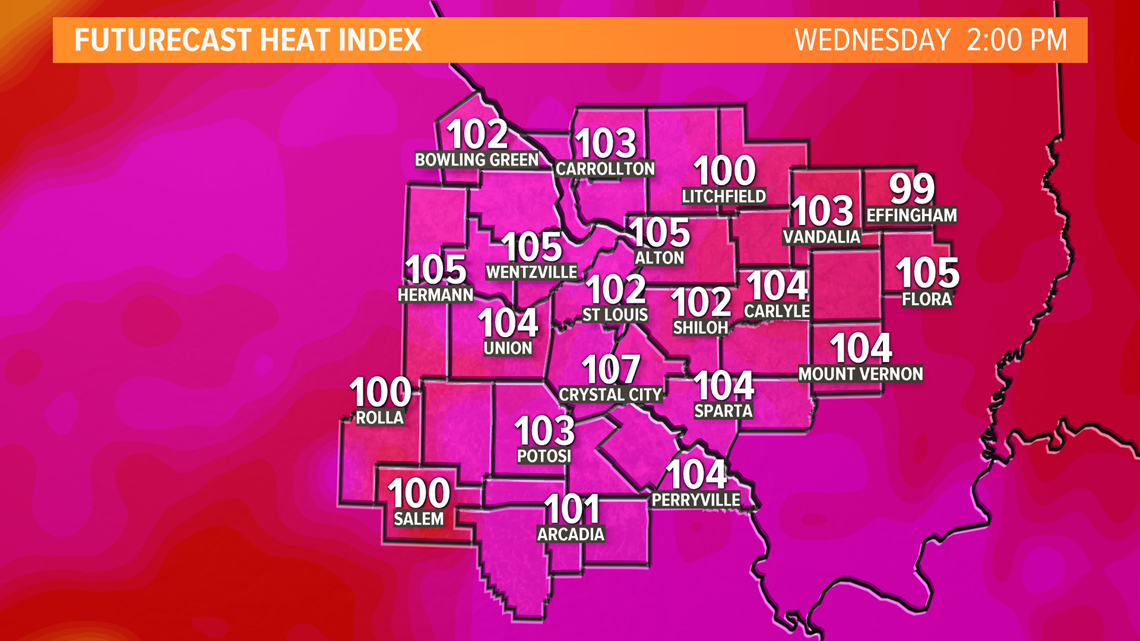 The National Weather Service has issued a heat advisory for the entire metro area beginning at 11 a.m. Wednesday through 8 p.m. Drinking plenty of water during the day is important when it is this hot.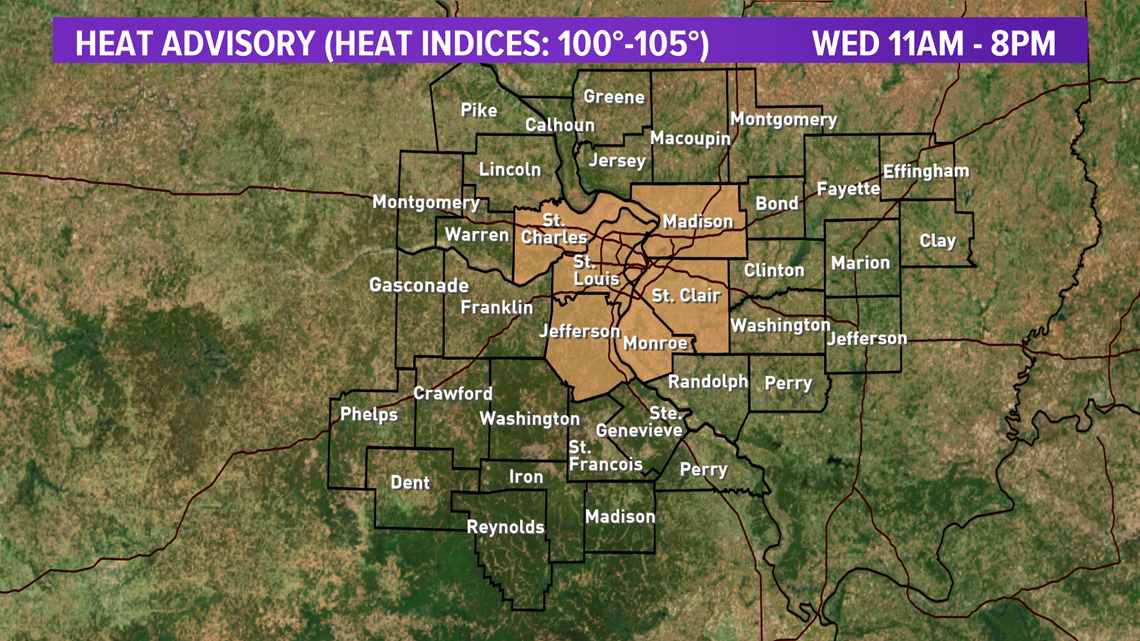 Cooldown St. Louis reminds all of us to check on our neighbors, especially seniors and people with disabilities to make sure they are using their air conditioners and not overheating.
A cold front will push in late in the day and could bring a few strong to severe storms. Damaging winds, hail and downpours will be the main threats.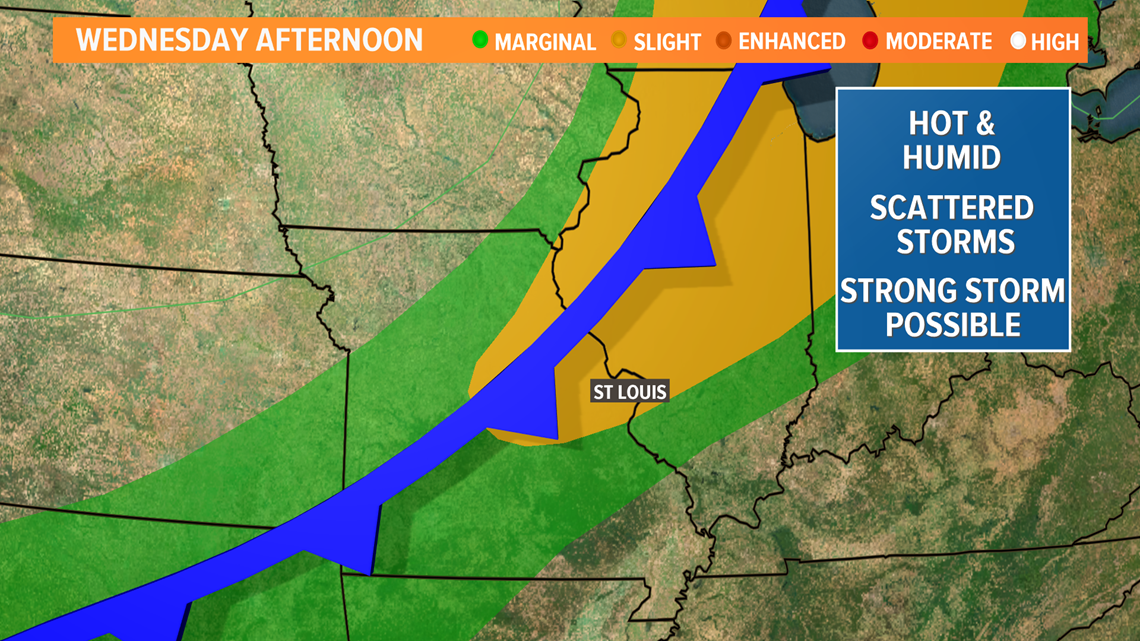 By Thursday, much less humid air will arrive across the region and high temperatures will back down into the 80s.
More local news: