ST. LOUIS COUNTY -- Some sixth-graders from Sperreng Middle School got to show their inventions to President Obama this week as part of the White House Science Fair.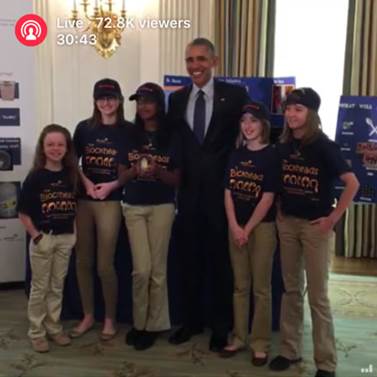 The five girls are part of the Blockheads, or Girl Scout Troop 1484, had two projects to showcase at the fair. Last fall Sindhu Bala, Sydney Gralike, Julianna Jones, Reagan Mattison and Christina Yepez worked on an Eco Bin. The metal bin containing a non-toxic substance safely dissolves Styrofoam. The resulting substance creates a strong adhesive that other students at Sperreng Middle School have begun to use in art projects. The young inventors are seeking patents for both the Eco GlOo and the Eco Bin.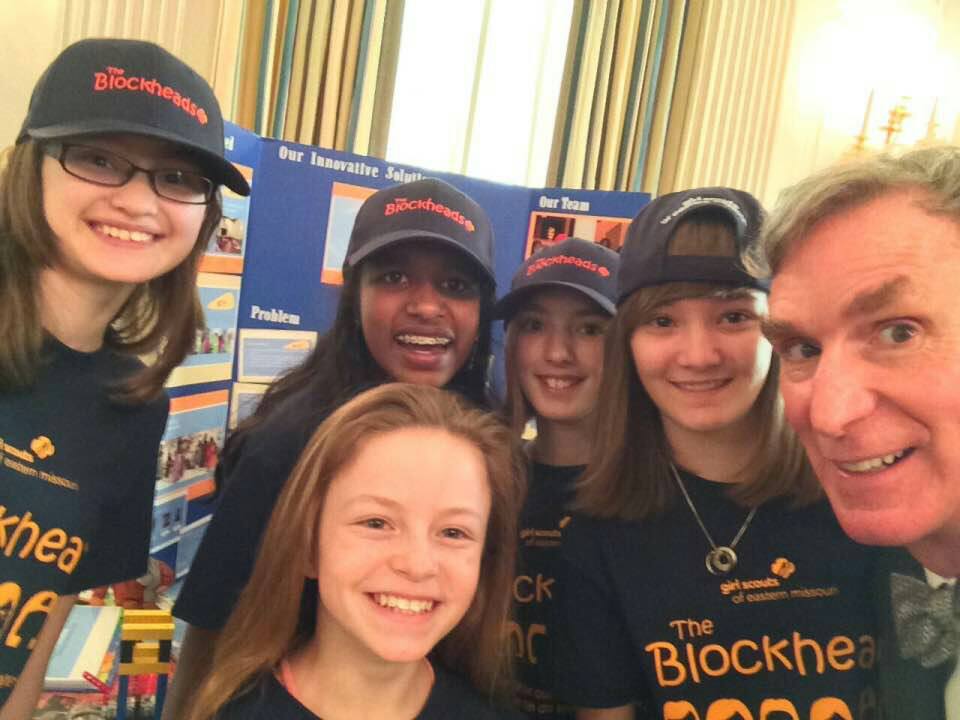 "It was definitely encouraging that we were able to talk to the President about our project, and that this guy who I've always seen on TV talking about big stuff was now talking to us about our stuff," Christina said. "I think our project is so cool!"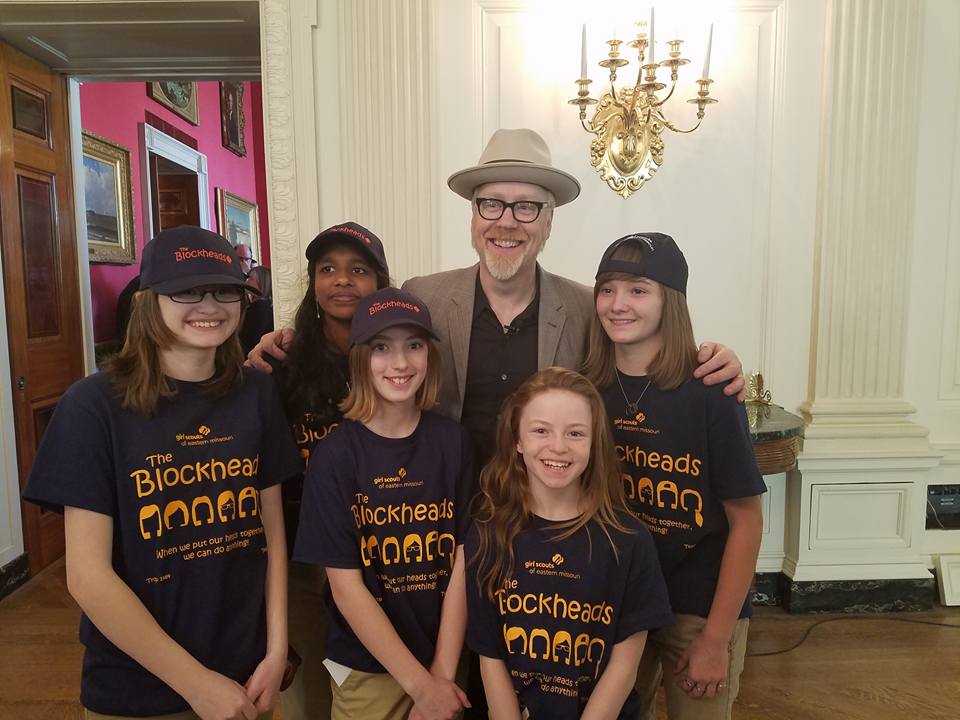 The Blockheads also compete in FIRST Robotics. Way to go, girls!