Pfizer's chairman and CEO Albert Bourla said that the recent data "confirm the favorable efficacy and safety profile of our vaccine" and can permit the company to apply for full approval from the U.S. Food and Drug Administration. Currently, the vaccine only has Emergency Authorization Use, which was issued in December of 2020.
The company said its newest data confirms that the mRNA vaccine is 95.3% effective against severe COVID-19 as defined by the FDA and 100% effective against what the Centers for Disease Control and Prevention defines as severe disease.
Throughout the study of the vaccine's safety, there have been more than 44,000 participants in total. The company said 12,000 participants have followed up after their second dose to assure that the vaccine is effective for up to six months.
The study also found that the vaccine was 100% effective against the variant that was first discovered in South Africa. However, that study into the B1.351 variant only involved 800 participants.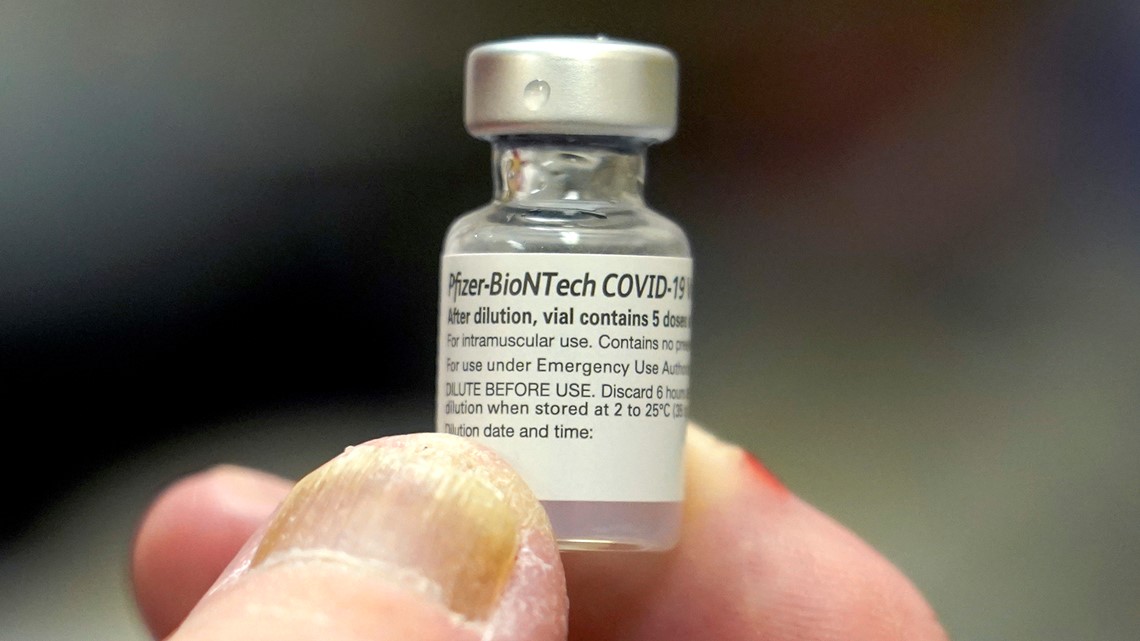 "It is an important step to further confirm the strong efficacy and good safety data we have seen so far, especially in a longer-term follow-up," said Ugur Sahin, CEO and co-founder of BioNTech, in a statement. "These data also provide the first clinical results that a vaccine can effectively protect against currently circulating variants, a critical factor to reach herd immunity and end this pandemic for the global population."
In a joint statement, Pfizer and BioNTech said that the efficacy of the vaccine study was generally consistent across age, gender, race and ethnicity demographics, and across participants with a variety of underlying conditions.
The companies said they plan to submit their data for a scientific peer review and potential publication in the near future.
Most COVID-19 vaccines being rolled out worldwide are for adults, who are at higher risk from the coronavirus. Pfizer's vaccine is authorized for ages 16 and older. But vaccinating children of all ages will be critical to stopping the pandemic — and helping schools, at least the upper grades, start to look a little more normal after months of disruption.
For most people, the new coronavirus causes mild or moderate symptoms. For some, especially older adults and people with existing health problems, it can cause more severe illness, including pneumonia and death.
The United States has more than 30 million confirmed cases of COVID-19, according to data from Johns Hopkins University.
As of Thursday, the U.S. had more than 552,000 deaths from the virus. Worldwide, there are more than 129 million confirmed cases with more than 2.8 million deaths.
The FDA has approved Emergency Use Authorization for two other COVID-19 vaccines in the United States, a two-dose vaccine from Moderna and a one-dose vaccine from Johnson & Johnson.
The Associated Press contributed to this report.