PERRYVILLE, Mo. — A severe outbreak of tornadoes ripped through the Midwest from Feb. 28 through March 1 in 2017. There were 71 confirmed tornadoes that resulted in deaths and several injuries across multiple states.
Travis Koenig, a 24-year-old Perryville resident, was killed while driving on I-55. He and a passenger were both thrown from the car, but the passenger was not injured.
Twelve people were injured in the tornado and more than 100 homes were damaged.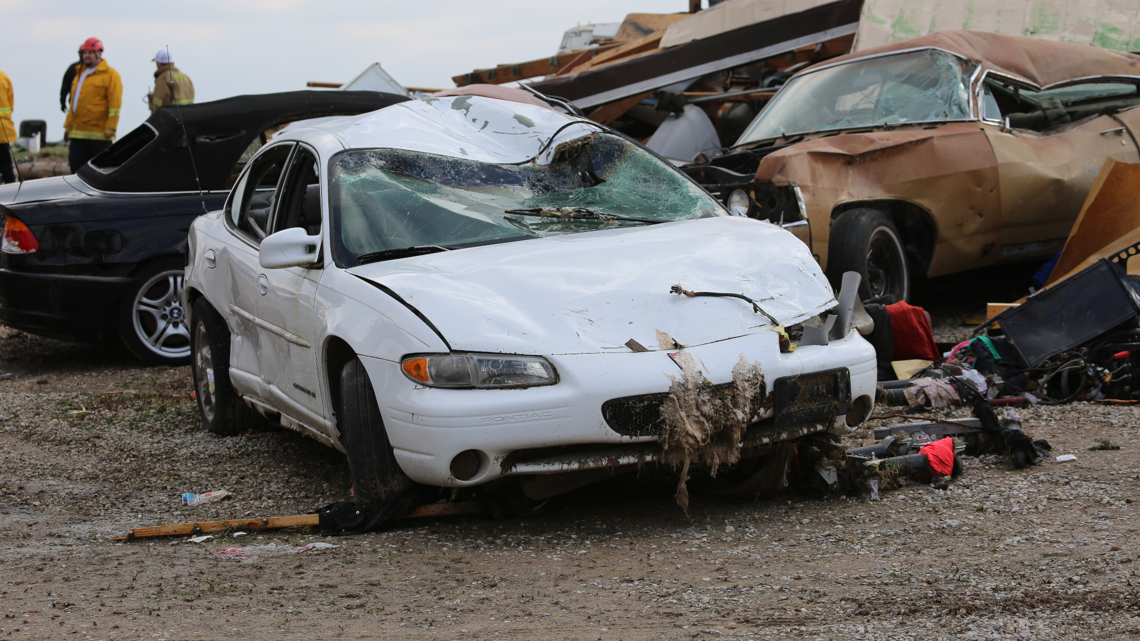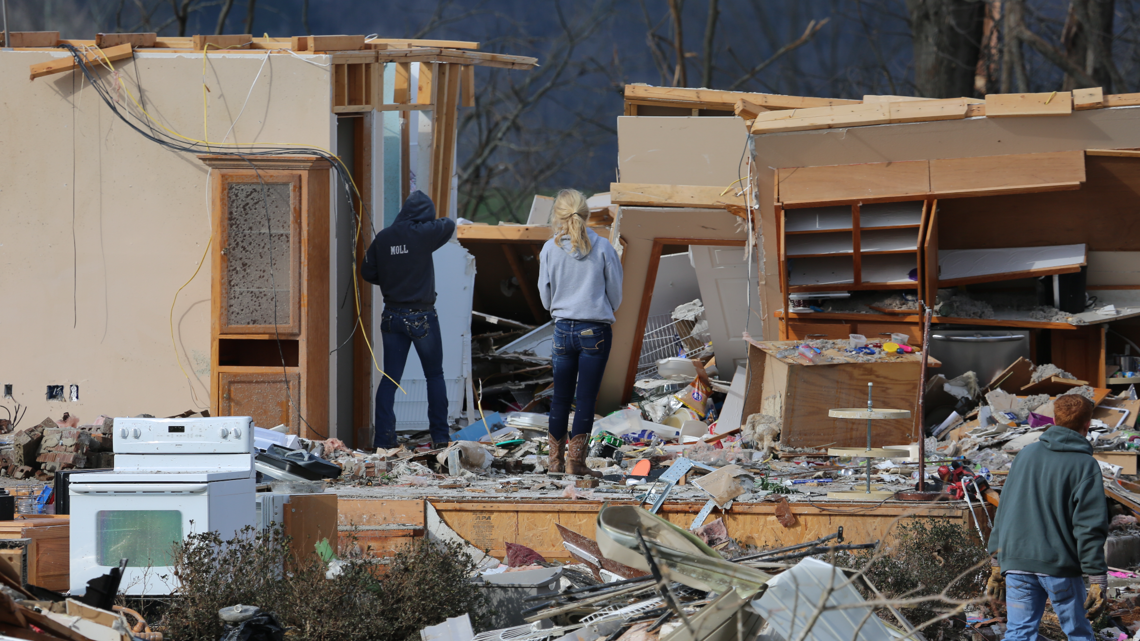 Family donates violin
The day after the tornado left a path of destruction in Perryville, 5 On Your Side talked with James Best. He was searching the rubble for his daughter's violin, though, he never found it.
Chuck and Rebecca Schuder saw the family's story and stepped in to help by offering to give the family their extra violin. The Schuders traveled from St. Louis to Perryville to personally deliver it to them.
To the family's surprise, a woman from Farmington, Missouri, also donated a violin to the girl. So, after losing her violin in the tornado, the young girl now had two violins to play.
It was an emotional moment for all who were involved.
Items blown away returned to family
When the 165 mph winds blew through Perryville, it scattered residents' belongings far and wide.
"You never think this kind of thing will happen to you or your family," Hahs said in a 2017 interview. "What do you do from here, you know?"
Hahs' family, friends and volunteers salvaged what they could, including photos. But, some of her belongings landed far beyond her yard.
She learned through Facebook that someone, more than 30 miles away, found her grandmother's painting.
"My grandmother, she has painted for 30-plus years, painted all of her grand kids," said Hahs.
The missing painting was of Hahs when she was in grade school, so it was very special to her. That's why, when Lacy Palmer and her husband found the painting, they couldn't throw it away.
"My cousin was in the Joplin tornado," Lacy Palmer told 5 On Your Side. "I know how much it means when possessions are returned back to their loved ones."
Tonia Burretta also returned an envelope full of letters to Hahs after finding them in Campbell Hill.
"It's heartwarming," Hahs said. "You know there is good people out there and they really care. To find that, to go out of their way to contact you, take the initiative. It feels good."