Note: This story contains descriptions of violence and may be upsetting to some readers.
ST. LOUIS – Richard Schlesing's wife says he was a family man, a hard worker, a veteran – and a man of habit.
When he didn't get home from work like clockwork on Jan. 27, his wife, Ashley Schlesing, started calling him.
She left their infant and toddler with their teenage sister and started driving her husband's route home from work.
Then, just north of the intersection of Morganford Road and Wallace Street, she spotted his car parked on the side of the road.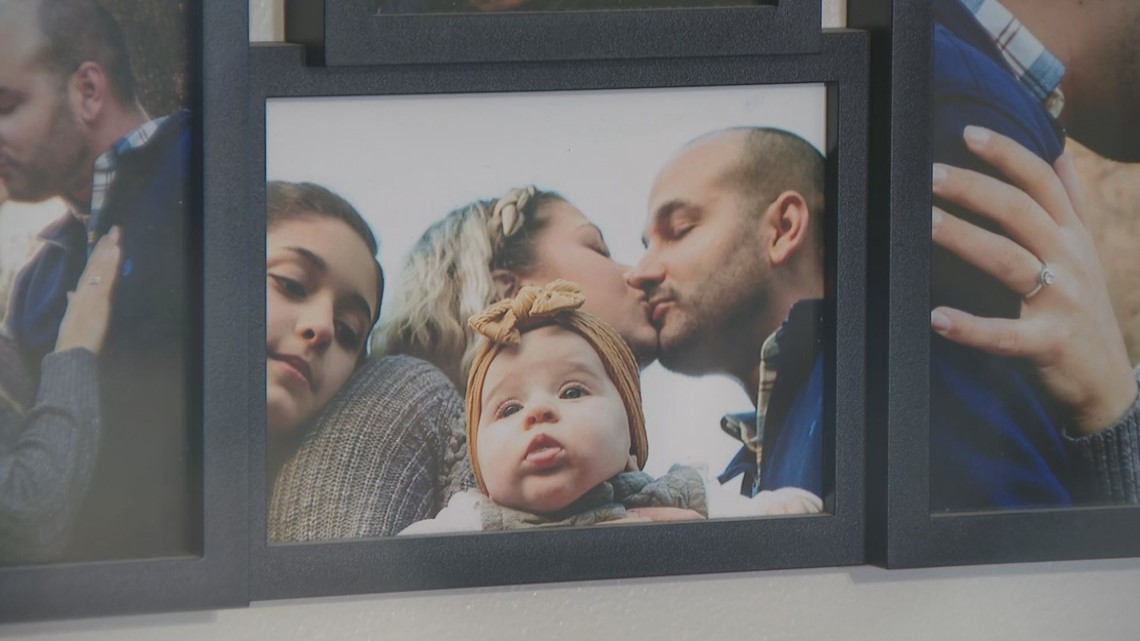 She ran to the window. He was unconscious in the driver's seat. Blood pooled around his leg. His gun was nearby. His cellphone sat on his arm rest.
The last number he dialed was 911, just five minutes after texting his wife to tell her he was on his way home.
Phone records show he was on hold for 1 minute and 12 seconds.
No one answered and no one called him back.
Ashley Schlesing's phone records show she tried calling 911 after finding her husband, too.
No one answered for her, either. She kept being put on hold.
Eventually, police and an ambulance arrived. It was too late. Her husband had died, leaving four children, including her infant son, behind.
He was 36 years old. She would later learn the shooting was accidental.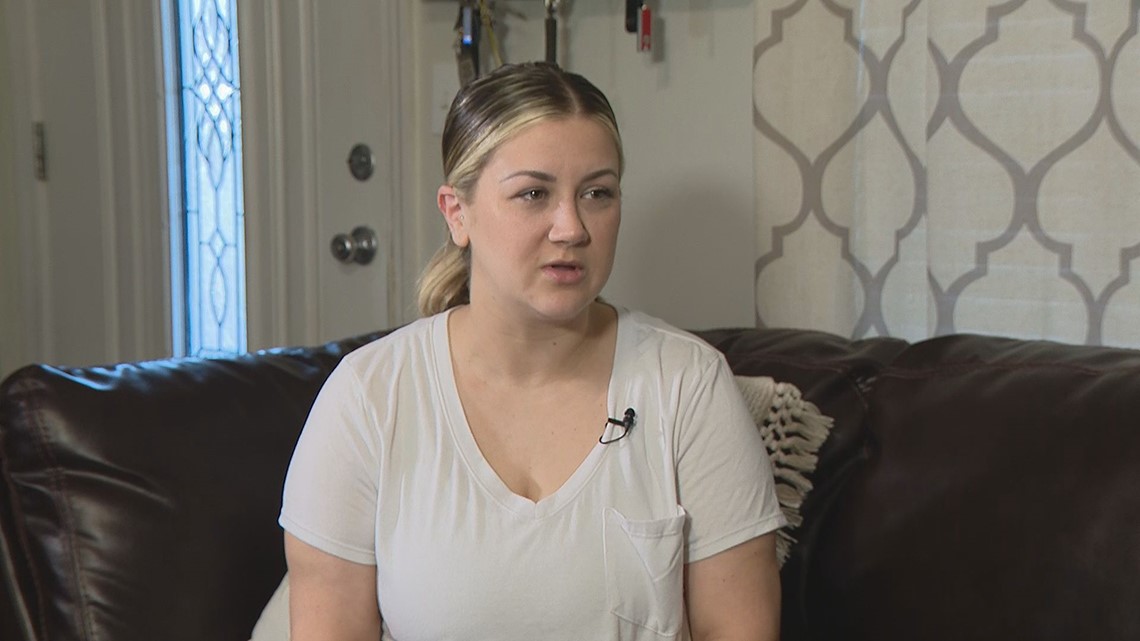 "It was a blur, I mean, it felt like a bad dream, it really did," she said. "If you can't call 911, who can you call?"
The I-Team asked for statistics and information about what has been done to address 911 call delays during the past two years, and found some aspects have worsened.
The St. Louis mayor's office would not allow anyone to be interviewed for this story, saying the City of St. Louis views a letter Ashley Schlesing's attorney sent to Mayor Tishaura Jones as a legal threat and no one can comment on potential litigation.
In the letter, the attorney asks for an "in-person meeting" to discuss "fixing the broken 911 system" as well as "to determine how the City can help Richard's wife and children in the face of this avoidable tragedy."
Jones has not responded to that letter, which was sent Feb. 21.
"All that our family wants is just to ensure that this doesn't happen again, and I don't think anyone should have to go through this," Ashley Schlesing said.
Accidental shooting
Police pulled surveillance footage from cameras around the intersection where Richard Schlesing was found.
Detectives shared what they found with Ashley Shlesing.
"He was at a stoplight and went to remove the gun from his holster and the gun accidentally went off," she said.
A round hit his femoral artery.
"After it happened, he had pulled over to the side of the road and put the car in park and turned it off and called 911," Ashley Schlesing said.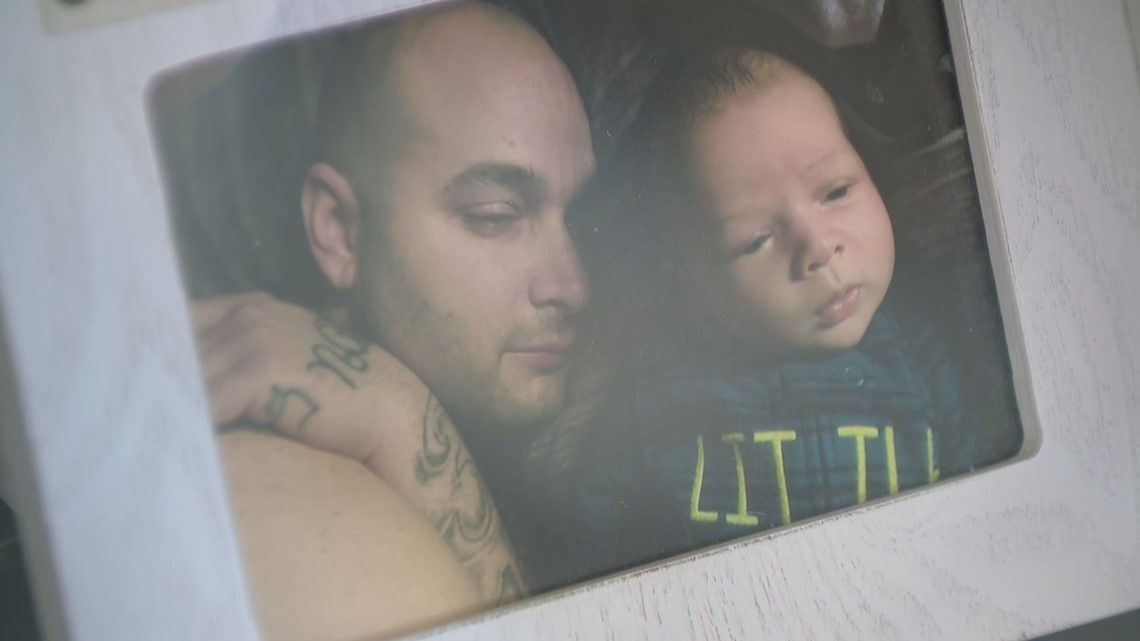 Schlesing said she believes her husband could have survived had someone answered his 911 call.
"I absolutely do, I know that the time was limited for him, but there's still a chance if somebody would have responded and could have been there in a timely manner, my husband was a fighter," she said. "I know that he could have probably held on.
"For somebody that went through this to even be able to pull over and park the car perfectly on the side of the road and put it in park, turn the car off and still try and call 911 for himself, I think that speaks wonders. He was a fighter and he was trying to make it."
Schlesing said she thinks her husband was sitting on the side of the road for about an hour before she found him.
"I wasn't aware of this problem until it happened to us," she said, wiping away tears. "It should be an immediate response.
"That's what they're there for. I'm left to raise my children alone. We have a great support system, I have great family, he has great family, and we have a lot of other outlets and resources, but that doesn't replace him."
Dispatcher shortages continue
Public Safety spokesman Monte Chambers sent a statement responding to the I-Team's questions.
Now, there are 41 vacancies.
The City of St. Louis police dispatch center also has only one dispatch manager. There are supposed to be three. There are enough dispatch supervisors at 10.
The City of St. Louis fire department is only short one dispatcher. EMS is short 12 dispatchers.
One of the issues with hiring dispatchers is the wide-ranging salaries between police, fire and EMS dispatchers. Those salaries are still all over the place, with starting EMS dispatchers making $31,000, police making $38,000 to $41,000 and fire equipment dispatchers making $49,000 to $74,000.
Chambers wrote that union negotiations among the groups are still ongoing.
"We are currently in a number of negotiations with the unions. Negotiations are in progress with [International Association of Fire Fighters, Paramedics, EMT's and Dispatchers of St. Louis] Local 73, and we look forward to a response from the St. Louis Police Officers Association regarding wage negotiations."
Chambers said police cadets are working part-time as dispatchers after completing a four-week training program, and other first responders have been filling in on overtime shifts.
But call wait times haven't improved.
The national standard is to answer 911 calls within the first 10 seconds.
In February 2022, 68% of calls in St. Louis were answered in that time frame.
This past February, that dropped to 61%.
During a press conference in August 2021, then-Public Safety Director Dan Isom pledged to consolidate the city's three dispatching systems by October of that year.
That still hasn't happened.
Chambers wrote: "Combining all three centers takes time. The City has made significant investments in upgrading the Computer Assisted Dispatching technology in our dispatch center, both through the American Rescue Plan and a federal grant from Congresswoman Cori Bush. EMS is currently dispatching from the downtown police communication center. This initial consolidation is the first phase of a long-planned consolidation of services."
Chambers wrote the city is also working on a plan to invest $15 million from the American Rescue Plan into a new dispatching center.
"This process, which began in 2008, is in the planning phase, with a target completion date of 2026. The City is also seeking matching grants from the State of Missouri in the FY24 budget."
Ashley Schlesing says the City needs to do better.
"It's so scary to not be able to get a hold of the people that are supposed to help you, and now our family is stuck with that, 'What if? What if they would have responded? What if they would have shown up? Would my husband have had the opportunity to still be here?'" she said. "So it's just one more thing that will forever remain on our minds.
"Just the uncertainty of that, it hurts."
Just weeks after Richard Schlesing died, his wife had to plan their son's first birthday celebration without him.
Have you been put on hold during a 911 call in the City of St. Louis? Email us your story at 5OnYourSide@KSDK.com.