Annette Allen hoped that a revolutionary treatment would give her something simple: the ability to walk around the zoo with her grandchildren. When the treatments were done, she said she did not have the hope anymore, and she was out $5,000.
Allen has severe arthritis in her knees, so a website promising a "breakthrough treatment" caught her attention.
"They made it seem like it was something that was rare. Something that rich people like athletes go here and get them done and they can afford it. And now we're making it affordable for you," Allen said.
The ad promoted stem cell injection therapy, promising that it was an "FDA-approved" option that would give Allen a "pain-free life." The next step was a call to Medical Weight Loss Center. Staff invited her to a dinner presentation by the clinic's owner James Briggs. Allen said that same staff referred to him as 'Dr. James Briggs.'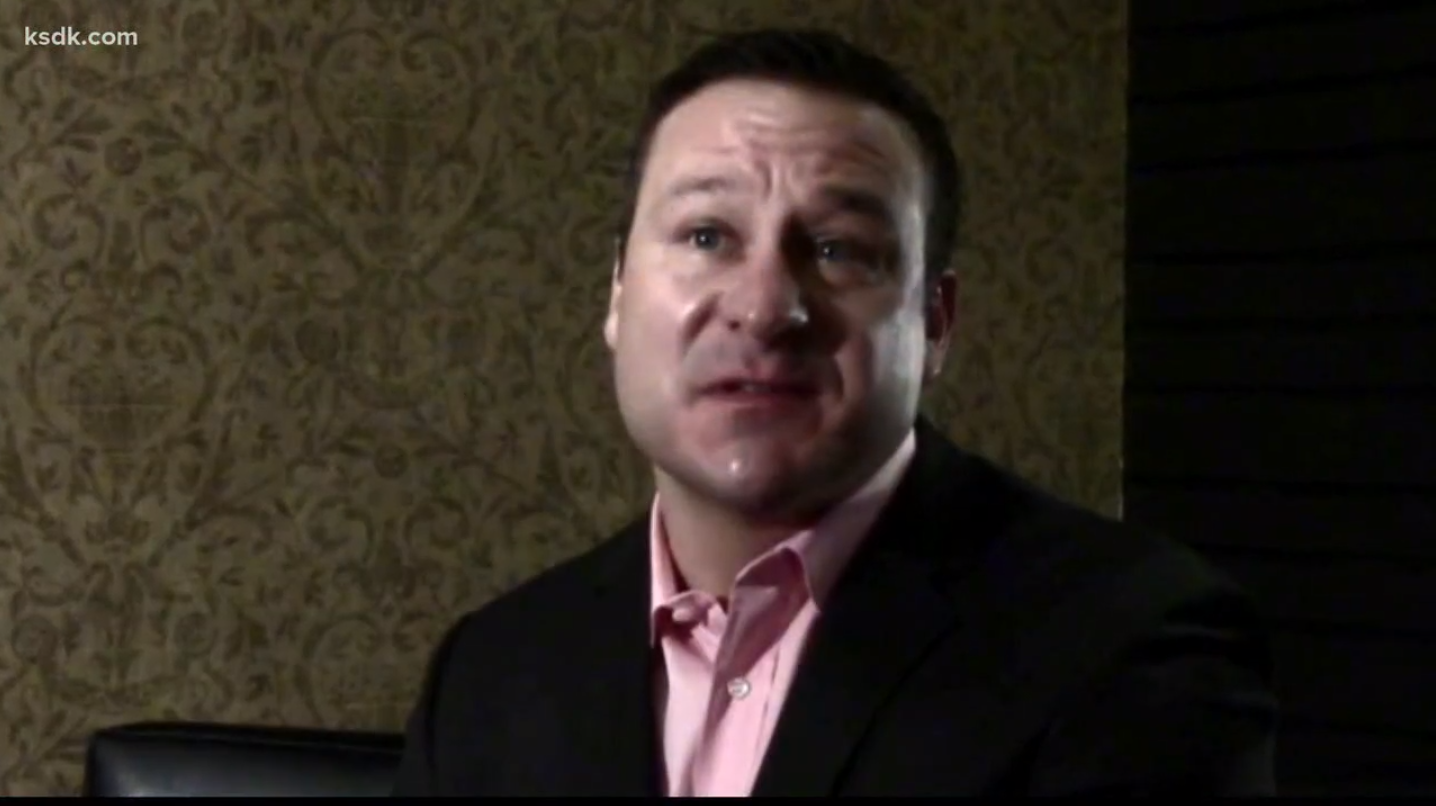 Allen recalls what Briggs said during the sales pitch at a local restaurant. "I wouldn't have to have surgery and it would grow back the cartilage, and I would regain use of my knees," she said.
Records show that "Dr. Briggs" is not a medical doctor. He's a chiropractor, he isn't currently licensed in Missouri. In Illinois, his license is suspended.
That was not the only unpleasant surprise in store for Allen.
"The science out there right now is almost like a pseudo-science," said Dr. Michael Bottros, an associate professor at Washington University. "Stem cell sounds sexy and it's going to provide them with the fountain of youth they're looking for, but they're going to be sorely disappointed."
Unlike Briggs, Bottros is a licensed medical physician and a board-certified anesthesiologist with a subspecialty certificate in pain medicine.
"It's really a marketing ploy. The FDA has even come out to say stem cell therapy hasn't been proven yet," said Bottros.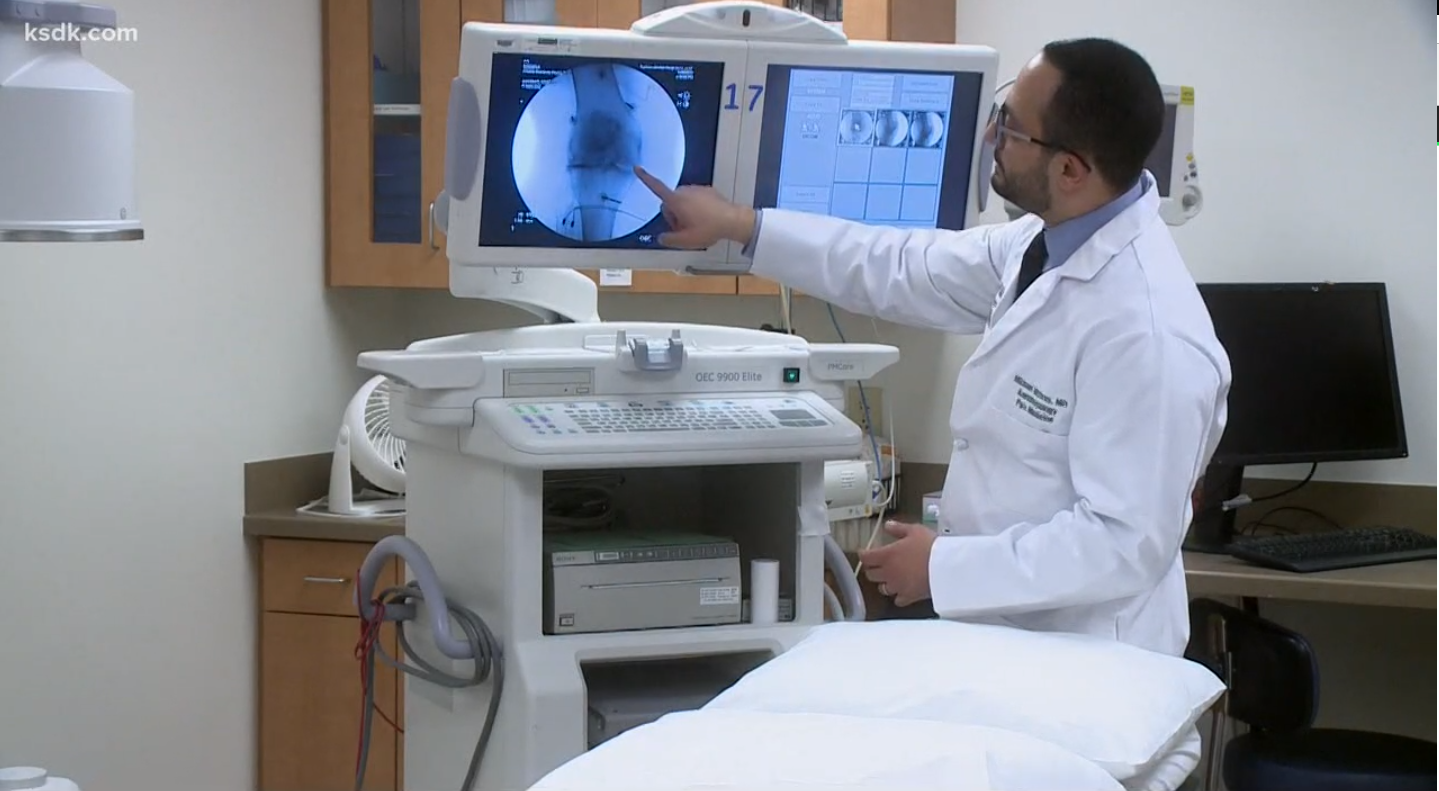 In recent years, more than a dozen clinics in the St. Louis area added stem cell therapy to their services. According to the FDA, these kinds of treatments from unregulated clinics in other states are connected to some unfortunate side effects, including multiple patients losing their sights after stem cell injections in their eyes.
Without the complete picture, Briggs's sales pitch enticed Allen. She was desperate for a treatment to work.
"Doesn't help to have money saved up if you can't do anything with it but pay for more medical procedures. So I was hoping by taking this money now, I'd have better longevity and a better fulfillment of my older days," Allen said.
The treatments cost $5,000, up-front. That was Allen's entire life savings. She received two injections at the clinic and waited for the treatments to work. Eight months later, she said the pain in her knees is worse than ever.
When she brought this up with the clinic's staff, Allen says, "[A representative] finally said 'We're not going to be able to give you your money back.' She told me I have to talk to Dr. Briggs. I have never been able to talk with him."
Briggs, it turns out, has a questionable past. Last October, he pleaded guilty to Medicare fraud in Illinois and is currently on probation for the crime. His chiropractor's license in the state, already expired, was suspended indefinitely as a result.
Multiple alleged patients have sued Briggs' clinic for refunds and damages after stem cell injections they say provided no relief. The complaints each state that the clinic refused to provide refunds.
In one lawsuit, Briggs reportedly told a patient that he did not have a refund policy because everyone else who received the injections was cured or improved.
That raises a red flag for Bottros. He said as a doctor, he has never promised a patient that a treatment will cure them.
"It hurts me to feel that someone is doing this intentionally," said Bottros. "It gives medicine a bad name."
On top of that, the product injected into Allen's knees was not FDA-approved. The only stem cell products to receive FDA approval so far originate from cord blood and are intended to treat blood production disorders.
The I-Team's PJ Randhawa went looking for Briggs to ask him about Allen's treatment. When she arrived at the clinic, employees said Briggs was not there.
When asked whether there was scientific evidence to support their stem cell treatments, an employee said, "I don't know anything about that." The same employee did not know whether the stem cell treatments were FDA-approved.
Allen now knows that the evidence for stem cell treatments are inconclusive, and she's hoping to get her life savings back in small claims court.
" I just feel like I was made a fool of. I was quiet for a while with the pain because I didn't want family or friends to know I was duped," Allen said. "How is he still able be out there servicing as a medical leader, provider? Something needs to be done about that."
Last year, the FDA announced a crackdown on stem cell clinics, but they would not tell us whether they are looking or have ever looked into the medical weight loss clinic run by Briggs. The state Department of Health and Human Services told the I-Team that it does not regulate clinics that offer stem cell injections.
Doctors recommend that patients talk to their primary care doctors about whether these injections are a viable treatment option.