GODFREY, Ill. — Students in the Alton Community School District are sending their love to those facing the coronavirus on the front lines.
North Elementary School teacher Jen Droste encouraged her second graders to write letters of support and encouragement to local health care workers. On Tuesday, the district shared a letter written by one of Droste's students, London Hisaw.
Thank you for all of your hard work!" London's letter said. "Thank you for helping sick people that need help. I hope you have enough medicine to keep you safe. I hope you have all of the equipment that you need. I hope that everyone is better soon. Stay safe and wash your hands."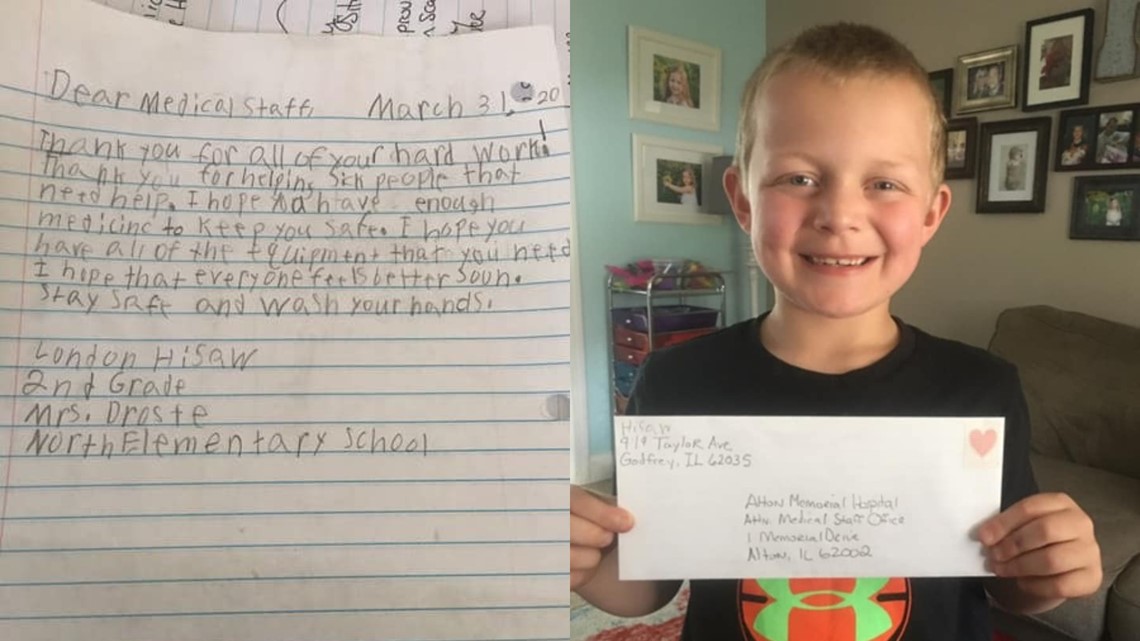 The district commended London and also expressed its support to health care workers.
"Thank you to our healthcare and medical professionals who are on the front lines battling this unprecedented crisis. We send our love and appreciation to both you and your families! #heroes," the district said.