FLORISSANT, Mo. — A Tuesday night threat ended with an underage girl arrested and charged and McCluer North High School on high alert.
The Florissant Police Department found a threat on social media targeting McCluer North High School.
The investigation did not uncover any credible means to carry out the threat.
Around 11:00 Tuesday night, police posted about the situation onto Facebook.
Around the same time, McCluer North High School principal Frank Williams sent an email out to parents and staff, notifying them of the latest details.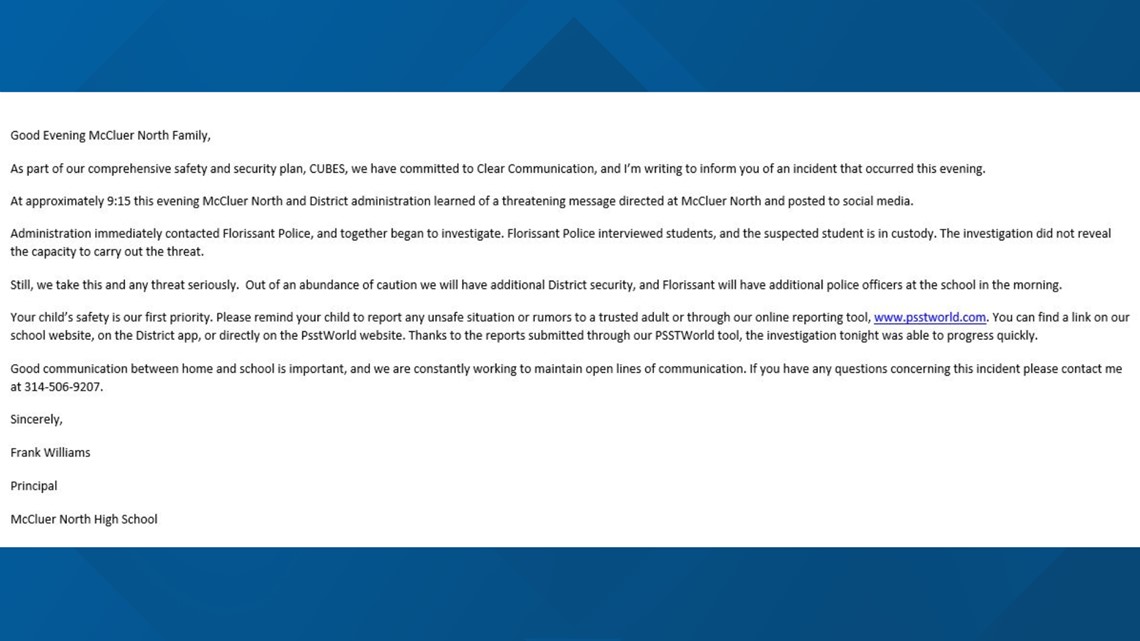 Williams gave credit to the PSSTWorld tool for helping Tuesday night's investigation progress quickly.
The tool allows people to report any unsafe situations or rumors happening at your local schools.
Due to the overnight school threats, McCluer North High School has taken the precaution to have additional police officers at the school in the morning, as well as additional district security.