Before she graduated in 1958, the young girl called herself an "entertainer" in her yearbook.
Robbie Montgomery, a former "Ikette" for Ike and Tina Turner, said she met Tina when they both were 21 years old.
"We called her Ann. We don't call her Tina," Montgomery said.
For more than a decade, Montgomery sang as one of the backup female vocalists for the Ike and Tina Turner Review. The "Ikettes" traveled around the world with Tina during the late '50s and '60s.
"We were all pursing our dreams, so it was a really good time. We were looking forward to being big stars," Montgomery said.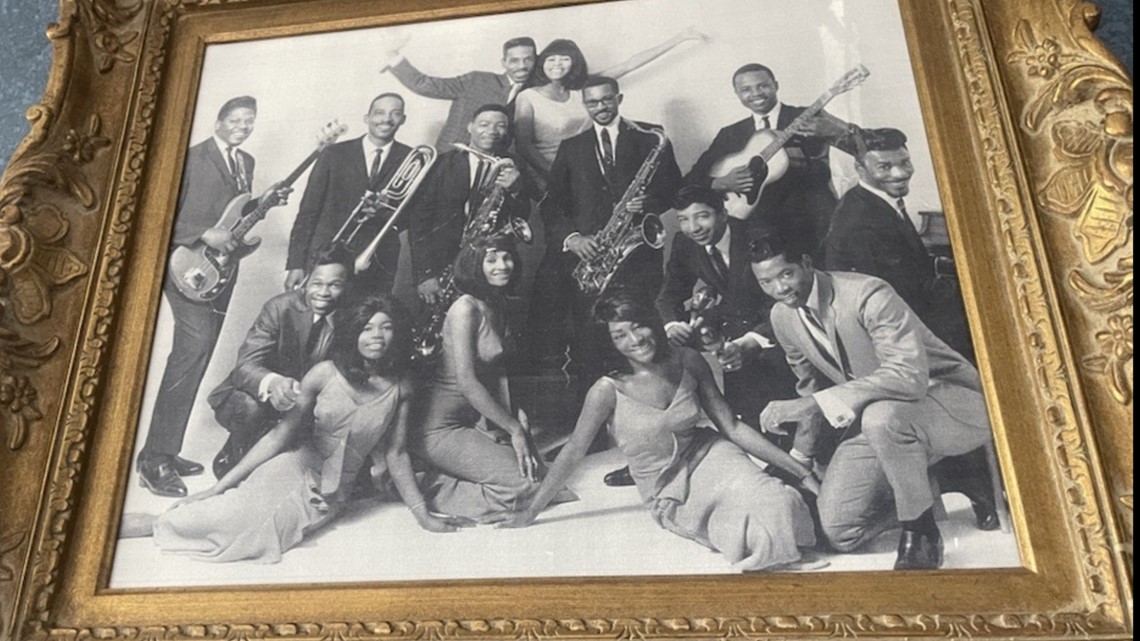 On Wednesday afternoon, the death of the 83-year-old iconic star shocked and saddened scores of fans.
Fans of all ages placed flowers at Tina's star on the St. Louis Walk of Fame in the Delmar Loop.
"She was fearless. She was absolutely stunning," one fan said.
Others shared personal stories about the St. Louis legend and explosive entertainer who lit up the stage.
"She would just get up there and kick those legs ... rah ... rah ... rah ... all the time," Joe Edwards, owner of Blueberry Hill, said.
Edwards showed 5 On Your Side the beloved picture of Tina that hangs on his "Celebrity Wall of Fame" inside his restaurant.
In 1991, Edwards was in New York City when the Queen of Rock 'n' Roll was inducted in the National Rock 'n' Roll Hall of Fame.
"Tina was the hardest working woman in show business," Edwards said. "Mick Jagger and his band should tip their hats to her every day he performs."
To watch 5 On Your Side broadcasts or reports 24/7, 5 On Your Side is always streaming on 5+. Download for free on Roku or Amazon Fire TV.