ST. LOUIS — Three applications per minute.
That's how quickly St. Louis-area small businesses flooded Enterprise Bank & Trust last week with their applications for the Paycheck Protection Program, the federal program offering potentially forgivable loans of up to $10 million to help businesses retain employees or bring back laid-off staff.
"Literally within the first few minutes of posting our application on our website, we had clients submitting their requests," said Scott Goodman, the bank's president. "The volume of loans being processed is an incredible undertaking."
There was good reason for that sense of urgency. The federal assistance program, which offers companies and nonprofits with fewer than 500 workers a 1%-interest loan to cover 2.5 months of payroll and other expenses, has a limited pool of resources that was expected to dry up quickly.
As of Monday, the Small Business Administration had approved nearly $248 billion of the available $350 billion in funds available for the program. That includes 34,088 loans in Missouri totaling $6.4 billion and 44,453 loans in Illinois for $12.5 billion. The first wave of funds is expected to run out by Friday with Congress, as of press time, still debating a plan for an additional $250 billion.
The Business Journal this week spoke with several of the initial recipients of PPP checks to learn more about the process and what the funds mean for their operations.
Not all PPP recipients fit an expected profile of companies in need of emergency relief. While many have laid off significant numbers of employees and will use the funds to bring them back, many others are companies that have thus far staved off staffing cuts and are hoping the loans will help them keep it that way. Here are some of their stories.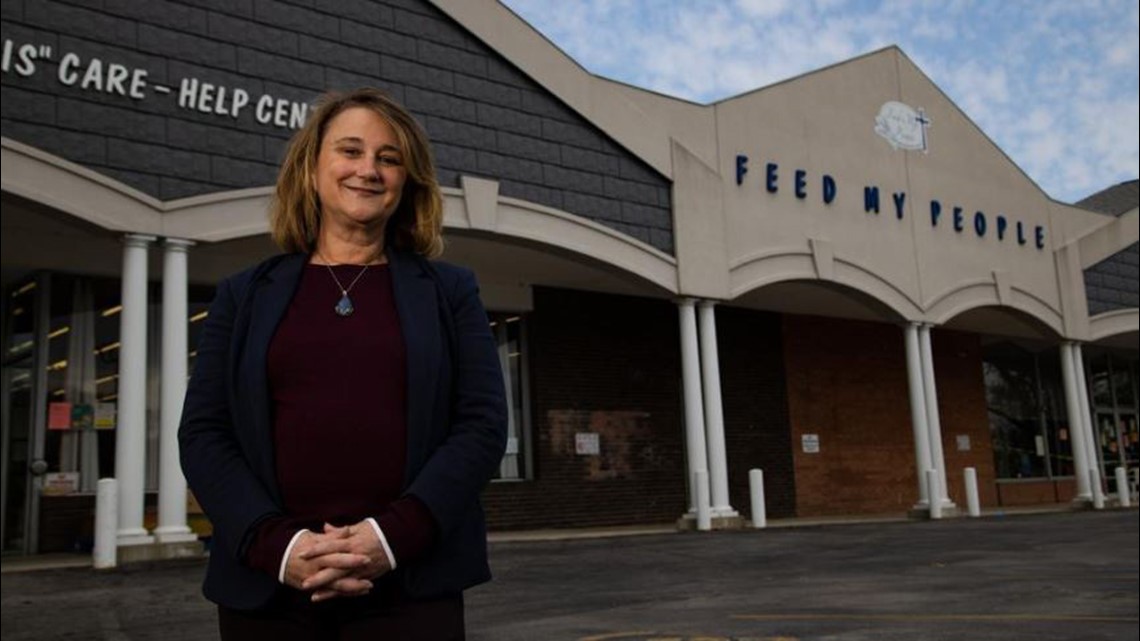 FEED MY PEOPLE
Executive: Karen Lanter, executive director
The business: The nonprofit is one of the St. Louis area's largest food pantries
Location: 171 Kingston Drive in south St. Louis County and 3295 Ottomeyer Road in High Ridge
PPP loan details: $169,700, which will cover about eight weeks of payroll to help avoid furloughing workers
Feed My People, one of the St. Louis area's largest food pantries, has watched demand for its services jump while prospects for donations and revenue fell as the coronavirus spread.
The nonprofit, with an annual operating budget of about $4.5 million, provides at least two weeks' worth of groceries to individuals at twice-monthly visits, as well as job counseling and other social services. Rather than face possible layoffs for any of its 17 workers, the organization moved quickly to apply for a forgivable loan through the federal government's Paycheck Protection Program, said Executive Director Karen Lanter.
The process: Lanter applied for a PPP loan as soon as applications opened April 3, through Small Business Administration lender Midwest BankCentre, and was approved about 24 hours later. "Now, I don't know if that's the case for everyone, but it went extremely smoothly for Feed My People," she said. In fact, Lanter said she received the funding Monday: $169,700, which she expects to cover eight weeks' payroll costs.
The business impact: Lanter said the temporary closure of its two thrift stores during the pandemic, as well as the cancellation or postponement of fundraising events, adds up to about $200,000 in lost income.
The organization sees an average of 375 families a week at its locations at 171 Kingston Drive in south St. Louis County and 3295 Ottomeyer Road in High Ridge. Feed My People has experienced a 5-10% increase in drop-ins with emergency food needs, who often become regular clients. "There is no question that with the crisis our country is facing, the need is increasing," she said.
The next steps: Without the PPP funding "we would have been looking at the unemployment benefits, perhaps furloughing some people," Lanter said. The nonprofit's PPP funds will be used exclusively for payroll expenses, which can include health insurance as well as payroll taxes, Lanter said. "We'll document that, and on June 30, we'll share that information with the SBA," she said.
If the PPP loan is used as intended, it won't have to be paid back. "The PPP fits us perfectly for what we needed to do, what we needed to accomplish.," Lanter said. "We're very fortunate to have it."
Feed My People continues working to fill its funding gap by encouraging groups to hold food drives; focusing on virtual giving, including a car donation program later this month; and preparing to once again accept donations when it reopens its thrift stores.
More from the Business Journal