ST. LOUIS — A beloved Central West End restaurant and bar was damaged after a fire inside its new location.
Firefighters with the St. Louis Fire Department responded to a call at Maryland and North Euclid avenues, which is in the heart of the CWE where several bars, restaurants and shops are located. Fire crews said there was heavy smoke coming out of the two-story brick building and flames were visible on the first floor, which is where Brennan's is located.
Fire crews were able to quickly put out the fire. No one was injured.
Fire officials described it as a mixed-use building, meaning it's used as a business and residence.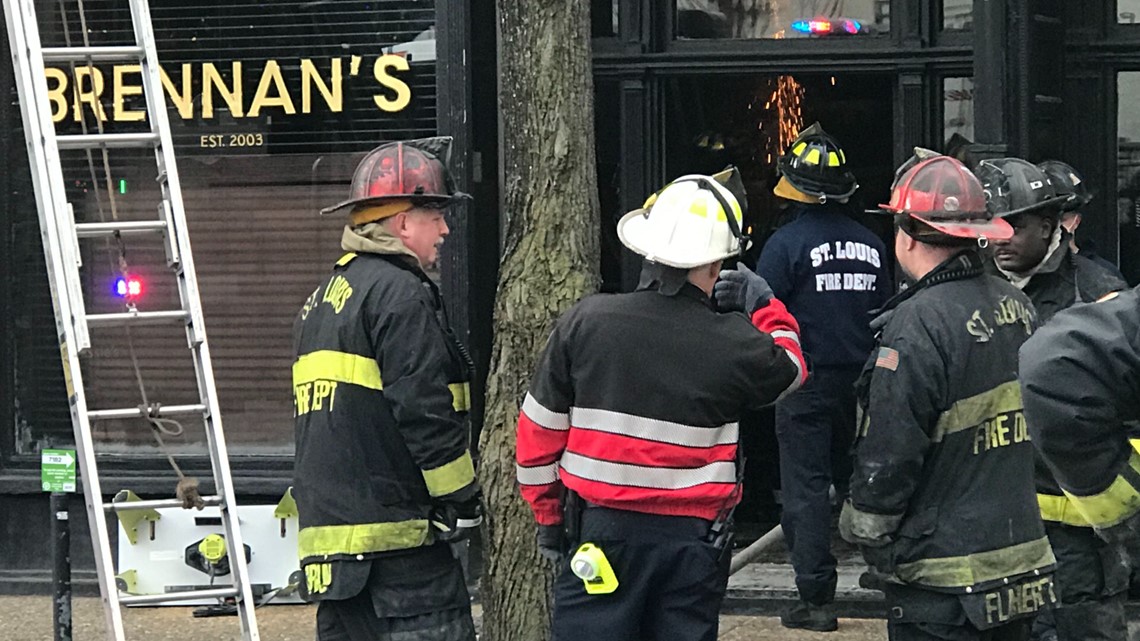 The St. Louis Fire Department said fire investigators and the building division were requested to come to the scene.
Brennan's shared an update Wednesday evening, which said the fire inside of its new building resulted in significant fire and water damage on both the ground and second floor.
"The cause of the fire is still under investigation but we suspect no malintent. Fortunately, no one was injured. Luckily, most of our products, including our & our lounge members' humidors and cigars are free from damage," Brennan's wrote in part on Instagram.
The restaurant said the fire is quite the setback and the next several months will require even more love, care and restoration than the last nine months of new construction.
It also said it will not be reopening soon and will be closed until further notice.
"We will keep you updated here as things progress and we appreciate all your support during this time. A special thanks goes out to the police officers and firemen who showed up and risked their lives to put out the fire."
To support Brennan's during this time, you can visit its online delivery business, BoozeandSnacks.com.