ST. LOUIS – There's a new boutique luxury hotel in St. Louis.
The Angad Arts Hotel is in the heart of the Grand Center Arts District. The building if the former Missouri Theater, which was built in 1927. The venue was home to the Missouri Rockets dancers, who later become better known as the Radio City Rockettes.
According to a press release, it's the first hotel in the world to allow guests to pick rooms by the emotions of color – green for rejuvenation, yellow for happiness, red for passion and blue for tranquility.
Choose your color of room at this new St. Louis hotel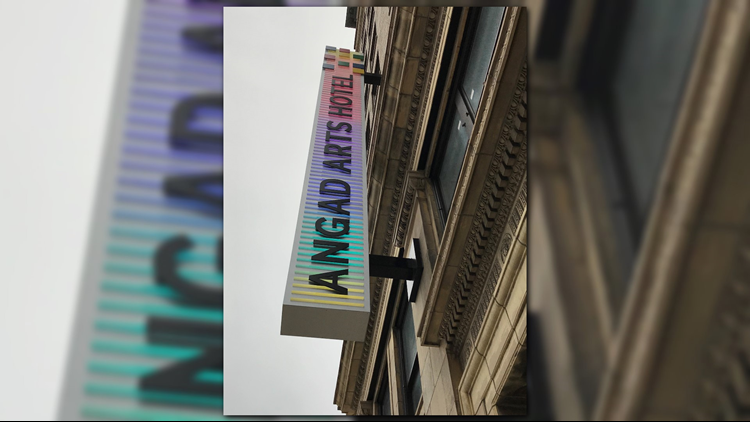 The hotel will carry on its heritage of creativity in surprising new ways that reflect the renewed, eclectic, charge-ahead St. Louis of today," David Miskit, the executive managing director said.
The hotel boasts 146 artfully designed guest rooms, including 38 suites and 25 extended-stay rooms with kitchenettes.
"On any given evening, a local dance troupe might create a Dirty Dancing performance, unannounced. Or the lobby lights might dim, and a student from the Grand Central Arts Academy across the street might walk in and sing an aria . We want to keep reminding people what a rich trove of talent St. Louis offers, and how much of that talent is concentrated in our backyard," Miskit said.