COLUMBIA, Ill — A couple lost their home in an explosion early Friday morning in Columbia.
It started out as a normal day when Eddy Hayes woke up around 7 a.m. and turned the furnace on. He went to the bathroom and within minutes, the house exploded.
He told 5 On Your Side the walls were down and there was a lot of debris. He said he could see down into the basement that there was a fire starting.
He was able to crawl to safety before fire officials arrived.
Debbie Reynolds, his partner of 15 years, was at a friend's house at the time of the explosion. She said when Hayes called her to tell her what happened, she thought it was a bad dream.
"I would say God was working here," Reynolds said.
She then began to cry after realizing her children's baby pictures were gone.
Hayes lived in the house for about 30 years.
This specific case is under investigation, but as winter approaches, more and more people will start turning on their furnace to stay warm.
Marc Graves from Metro East Home Inspection LLC said it's important to check your furnace regularly. "We see every year, houses exploding. They are mostly from gas leaks," Graves said.
Here are some helpful tips to stay safe:
Keep clutter away from your furnace area
Keep all the cleaning solvents away from your furnace
Have regular maintenance of your furnace
Try to change the air filter on the furnace once a month and keep it clean
Keep all your registers open at least 80% of them, that will let air go through your furnace
If you smell gas, get out for the house right away
Check the cover a couple of times a year
"Take the cover off a couple of times, vacuum out what you can see, and see what's in that furnace and you can see if you get a sniff of gas," Graves added.
PHOTOS: Columbia, Illinois house explosion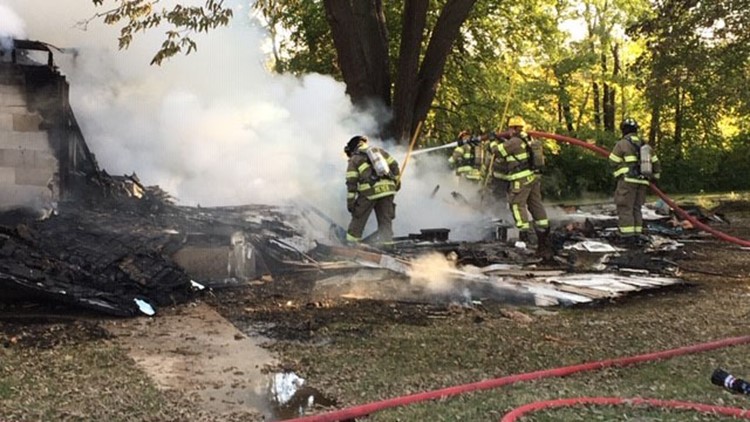 LOCAL NEWS