CHESTERFIELD, Mo. — The Flip-Flop, Coconut Island Bliss and Sand Dollar.
No, these aren't the names of the cocktails you drink on vacation at the beach. These are the names of the doughnuts featured at a new shop in Chesterfield!
'Duck Donuts' is opening its first Missouri location in Chesterfield April 19 at 8 a.m.
Duck Donuts began in Duck, North Carolina in 2007 with its first location and since then, it has expanded to 196 stores across several states.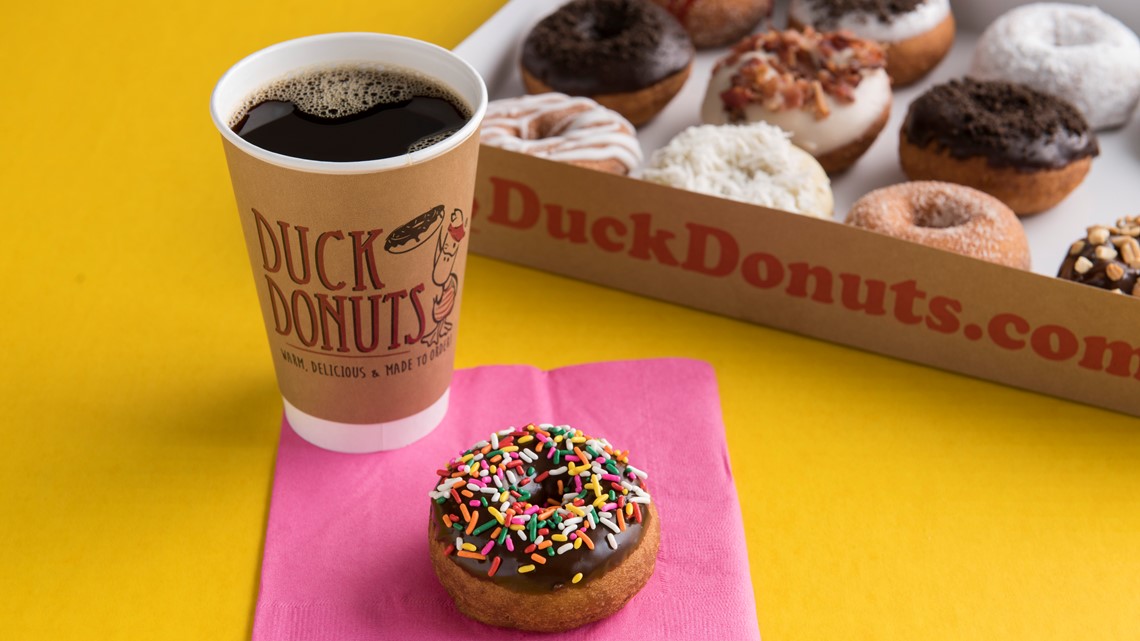 Duck Donuts specializes in made-to-order doughnuts. Customers can create their own doughnut combination by choosing a variety of coatings, drizzles and other toppings.
But if you're lacking inspiration, the shop also has its signature assortment that features doughnuts like Peanut Butter Paradise, French Toast and Bacon in the Sun.
According to the press release, the shop will feature a viewing area where children and adults can watch their doughnuts being made from start to finish.
Duck Donuts also sells doughnut breakfast sandwiches, coffee, tea and more!
The Chesterfield shop will be located at 1651 Clarkson Road and will be open seven days a week, Sunday-Tuesday from 6:30 a.m. to 3 p.m. and Wednesday-Saturday 6:30 a.m. to 7 p.m.