ST. LOUIS — Two people are dead in two separate crashes that happened within about 10 minutes early Friday in St. Louis.
Police first responded at about 12:37 a.m. to Riverview Boulevard and North Broadway in the Baden neighborhood. One car crashed into a tree. Officers said the car was in flames and the driver and passenger were both outside the vehicle.
Officers were seen giving emergency treatment to two people on a grassy patch near the road. Once ambulances arrived, both victims were rushed to a nearby hospital.
St. Louis police later confirmed the passenger died from her injuries. Her name has not been released. The driver — a 33-year-old man — is in critical condition, according to a preliminary report.
Police believe the man was speeding down Riverview Boulevard when he lost control and drove onto the grassy area where he crashed into the tree.
The accident reconstruction team responded and is handling the investigation.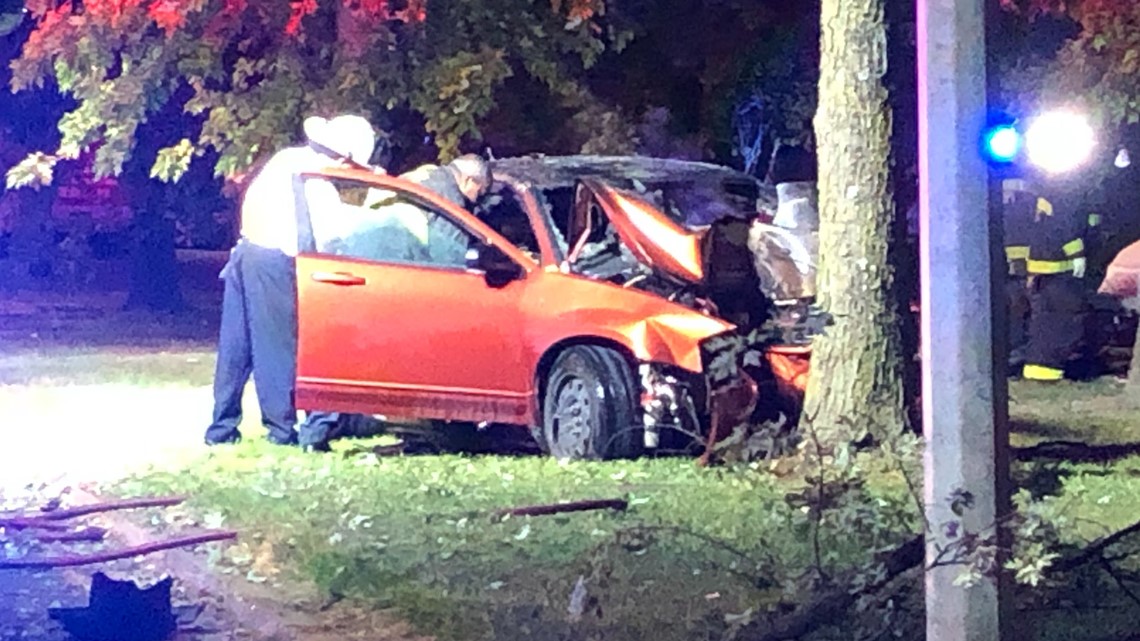 About 10 minutes later in south city, police responded to a collision – this one involving a man hit by a pickup truck.
Officers rushed to the 2700 block of Gravois Avenue near Jefferson Avenue, which is on the border of the Benton Park West and Fox Park neighborhoods. Police said a man was hit by a vehicle. He had severe head injuries and was rushed to a nearby hospital where he died.
The man was later identified as 70-year-old Louis Zanzottera.
Police said the driver who hit Zanzottera actually stopped his truck and got out to check for damage. He got back into his vehicle and drove off.
Investigators are searching for a blue Chevy Silverado. No other information about the vehicle was released.
The police department's accident reconstruction team is handling the ongoing investigation.