ST. LOUIS — It was both stunning and devastating.
A family mourning the sudden death of 35-year-old Christopher Wayne Brown.
At the funeral, instead of suits and ties family members wore T-shirts with signs that said, "How many more have to die? Close the city workhouse."
"The workhouse. That place should not be there, says Mark Brown, Chris's dad.
Brown, died last August while he was an inmate at the St. Louis Medium Security Institution, also known as the City Workhouse or MSI. According to the Medical Examiner, the cause of death was an accidental fentanyl overdose.
"He shouldn't have to die in there and certainly shouldn't be from an overdose. You know? That's unacceptable," said an emotional Brown.
How do drugs get into a jail?
"Well, drugs are unfortunately, uh, get into a jail in many ways," said Public Safety Director Jimmie Edwards. "They're brought in usually by visitors. And so they're brought in in ways that are sometimes difficult to detect."
Brown was a father of three. According to his dad, he was also a heroin addict.
"Yeah, he got hung up with the wrong crowd, "Brown said. " Unfortunately, he got addicted."
When he was first arrested in 2018 for stealing a truck to support his drug habit, he told his family that the City Workhouse was inhumane.
"The place he was telling me, 'dad, there's mold on the walls. It's terrible," Brown recalled hearing from his son. "He says, 'the toilets are backed up, the shower stalls are filthy.'"
It's a story that's made headlines before. A "Close the Workhouse" campaign kicked off in 2018 calling the 53-year-old Medium Security Institution a site of "unspeakably hellish conditions."
"When you have an opportunity to visit MSI, what you hear and the arguments that you've heard, belie the facts," Edwards said.
The city is touting a recent Grand Jury report that summarized a recent tour of the Workhouse this way: "After years of bad press due to poor conditions, the current reality was far different."
5 On Your Side was also recently offered unprecedented access on an exclusive guided tour.
Knowing full well that what we would see as visitors would not be what Chris Brown experienced as an inmate, we still thought it was important for you to see.
We were not allowed to shoot video, just still pictures on a 30-minute circuit of both the old and newer sections. We did not see rats or black mold, we did see new paint and shower stalls.
5 On Your Side tours the Workhouse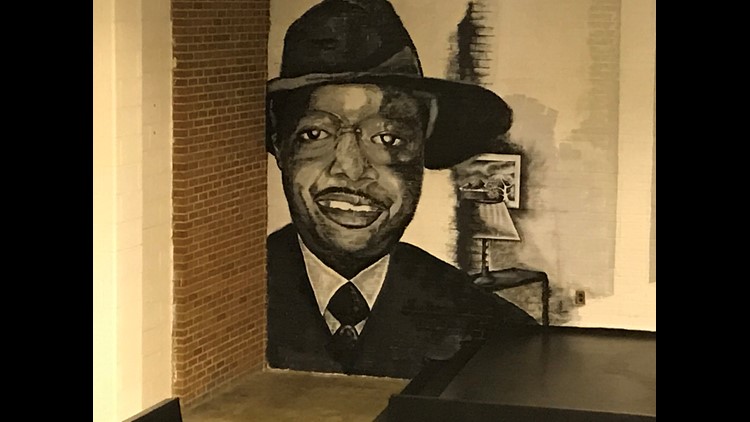 "We have opportunities for the detainees to work and to be paid, whether they're working in the cafeteria, in the laundry room, into bakery, they have an opportunity to go outside and to work outside, "said Edwards.
And they said they've addressed issues of overcrowding.
In July of 2017, there were 836 inmates at the Workhouse. On the day 5 On Your Side was there, the judge told us there were 275.
Whatever improvements that have been made do not include the monthly reports from the Corrections Division that you can access online.
Louis Payton collapsed and died at the Workhouse of a fentanyl overdose in August of 2018. Neither his death nor the death of Chris Brown this past August is noted on those reports.
And as far as drugs getting into the Workhouse?
"I'm looking at new technology that I expect to have here within the next 30 to 60, 90 days," Edwards said. "And that is a very high tech body scanner that would allow us to detect foreign items on the body."
Those body scanners whenever they are installed come too late for the Brown family. In honor of his son, Mark Brown continues to support the "Close the Workhouse" campaign.
"Yes, you should be held accountable for his actions, but he shouldn't have to die for it," Brown said.