Need to make a grocery store run? For many St. Louisans, especially those who are affluent, driving to the grocery store is an easy errand that is taken for granted because they live close to a grocery or transportation is not an issue. But for hundreds of thousands of low income St. Louis-area residents who live in so-called food deserts, buying fresh fruit and vegetables at a nearby grocery store is a transportation challenge with health consequences.
Food deserts are areas where grocery stores are absent and food options often range from fast food to corner mini-marts where high calorie chips, soda, and cakes are more likely to dominate the shelves than fresh fruits, vegetables, high quality dairy, and whole grain bread.
"Having incomes below a certain threshold, no access to vehicle transportation or public transportation, and the lack of a presence of the supermarket or grocery store within a half mile to a mile radius of the location," described Louis Signorelli, executive director of St. Louis Metro Market, one of the local nonprofits trying to solve the food desert issue.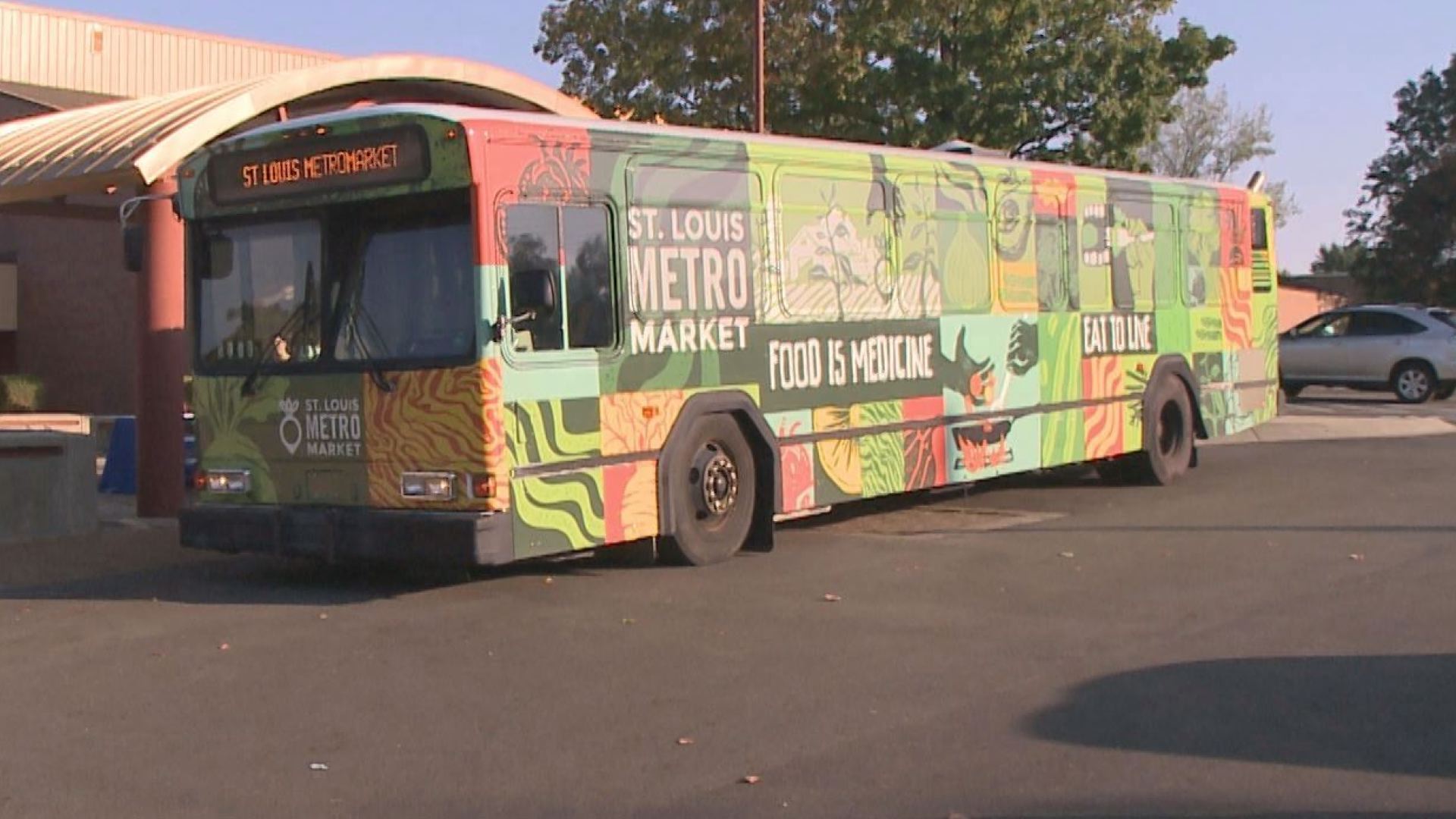 The St. Louis Metro Market food bus is a brightly colored vehicle turned into a mobile grocery store full of produce from area farms. From late May to mid-October, the food bus travels to north St. Louis County communities like Dellwood where customers Arthur Clark and Jeanise Nelson shop for nutritious and inexpensive fresh food.
"I want to come here," said Clark. "I wish they were open more often."
Clark said he drove from St. Louis to Dellwood just because of the Metro Market food bus. He said he realizes he's fortunate because transportation is not an issue.
"A lot of people don't have transportation. I'm blessed to have a truck and a car but a lot of people don't," said Clark. "The convenience of the whole concept, it's different. You get good quality products. I'm all for it."
So is Jeanise Nelson who shopped with her 12-year-old children Isaiah and Isabella.
"I like coming to the bus because the prices on most of their things, you really can't beat them," said Nelson. "If I were to go to Schnucks and get the greens that I got, I would've wound up paying three, four times as much as I ended up spending for what I got."
Signorelli said food bus customers are often shocked at the low food prices.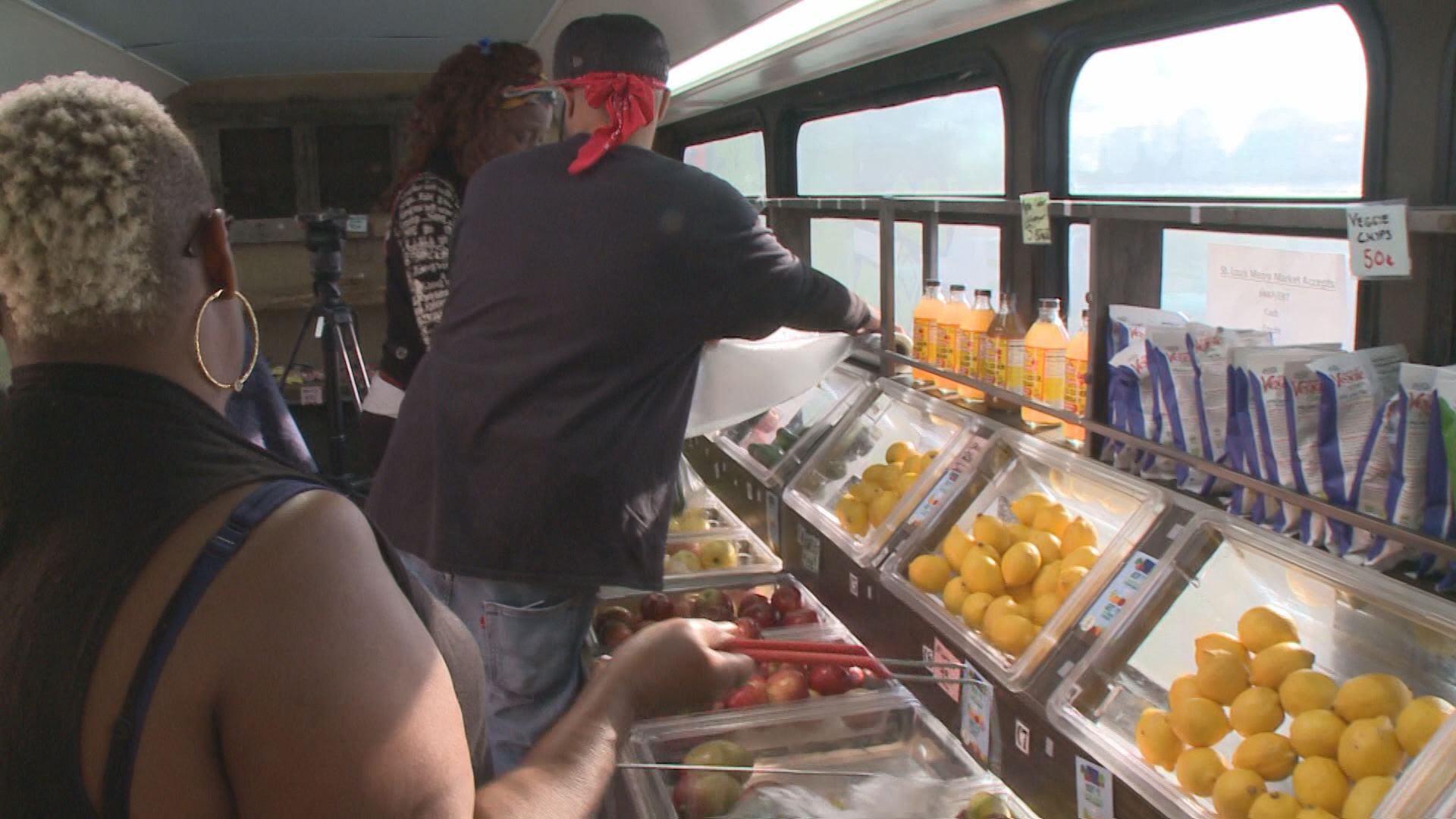 "As soon as people step on the bus, they are overcome with a sense of wonder," said Signorelli. "Absolutely being floored by how low our prices are, how affordable the food is, and the great selection and variety that we're able to fit on the bus."
As part of a program to fight childhood obesity, Phaedra Nelson of the YMCA requested the Metro Market bus come to Dellwood.
"We do have a lot of food desert out here in north county and it was a desperate need as far as our families and our youth that they have access to healthier food, fruits, and vegetables and be more aware of what they have accessibility to," said Nelson.
According to the Ally Siegler and Melissa Vatterott of the Missouri Coalition for the Environment, over 700,000 people across the Metro St. Louis region are low income and have low food access within a half mile and more than half of them live in St. Louis or St. Louis County. That number includes five counties in Illinois. In the city of St. Louis, 56% of residents are low income with low food access.
In terms of race, black residents make up 49% of the St. Louis city population with 70% living in census tracts considered food deserts. In St. Louis County, 63% of black residents live in census tracts considered food deserts. In St. Clair County in Illinois, 64% of black residents live in food deserts.
Because of the food desert issue, It's common for low income residents to consume foods high in sugar, fat, and salt, the reason food deserts are closely associated with higher rates of obesity, diabetes, and other chronic diseases.
"In our community we have a challenge with diabetes, we have a challenge with hypertension, heart disease, and a lot of it has to do with your diet and what access to healthy food that you have," said Chris Krehmeyer, president and CEO of Beyond Housing, a low income housing developer.
Beyond Housing's mission is providing affordable housing and creating economic development to make communities better places to live. That includes eliminating food deserts in communities like Pagedale. In 2010, Beyond Housing coordinated a public-private partnership with the Sav-A-Lot grocery chain to bring a store to Pagedale.
Krehmeyer said that profits for the Pagedale Sav-A-Lot have grown 5 percent every year.
"We are trying to defeat the notion that you can't make money in places like this," said Krehmeyer. "Well, you can."
James Hillis and James Forbes are co-founders of Good Life Growing, a 2-year-old urban farming nonprofit in the Ville neighborhood in north St. Louis. Ten minutes away from their farm, across the street from Crown Candy, Hillis and Forbes are month away from opening a grocery store to eliminate a food desert.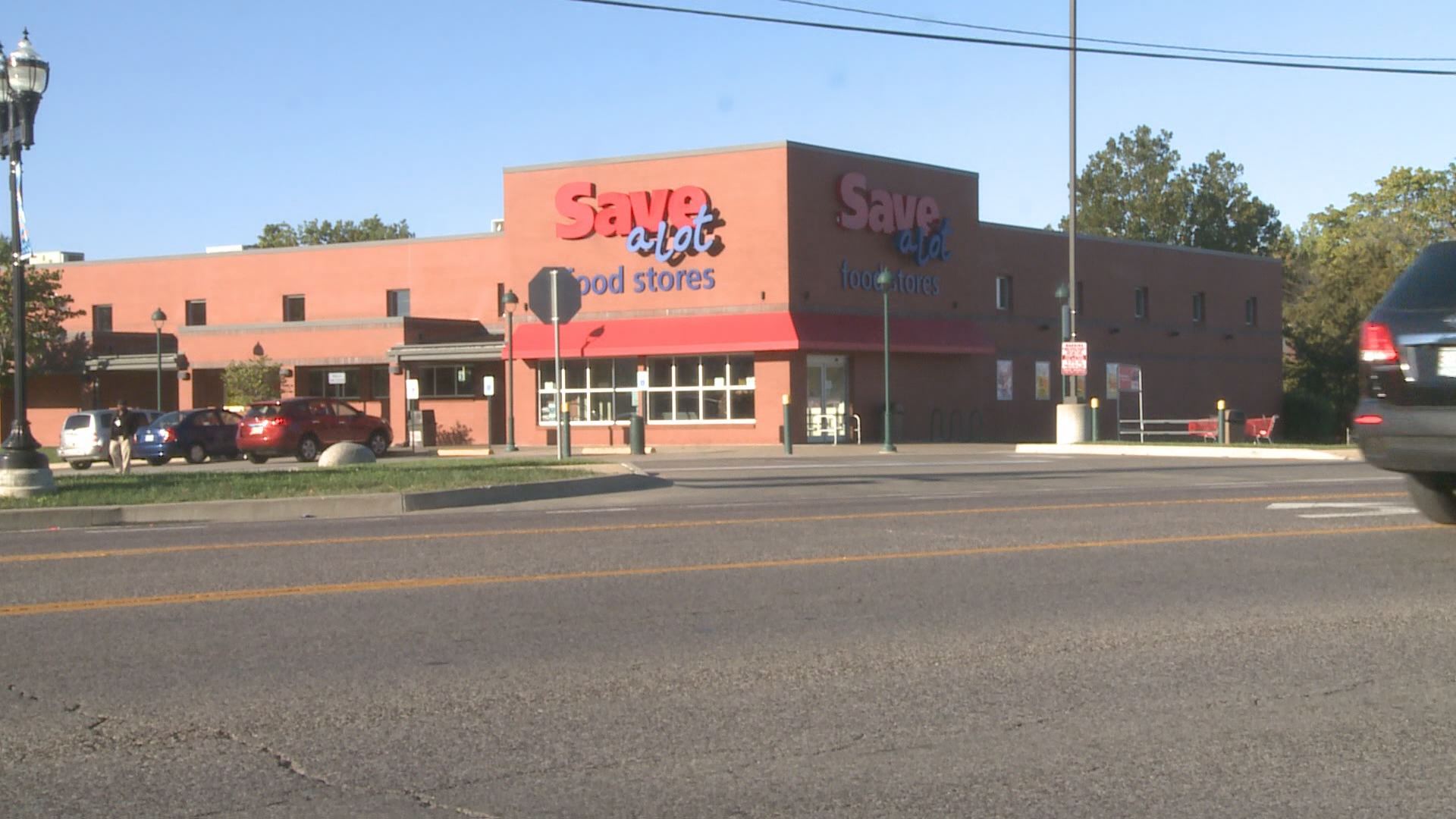 "Throughout much of the north St. Louis area and a lot of the city, we are plagued with urban food deserts or what is known as food insecurity. So developing and facilitating as many new food access points as possible is going to be huge for the region in addressing this issue," said Hillis.
As the region experiences protests and calls for systemic change, the nonprofits battling food deserts said food insecurity needs to be addressed.
"Are we going to make this region and our communities better?" asked Krehmeyer. "Again, what we did here (attracting Sav-A-Lot to Pagedale) is not rocket science. It's just kind of hard. But if you're interested in making the region better it can be replicated."
Signorelli said the St. Louis region won't reach its potential until it confronts food insecurity for low-income residents.
"Large swaths of the metropolitan area are classified as food deserts: north city, north county, pockets of south St. Louis city, and significant portions of the Metro East as well," said Signorelli. "If part of the system is lacking, if part of the system is struggling, the whole system suffers as a whole. So the idea of focusing on the well-being and health of all of our neighborhoods in the region and all of those communities, it's going to affect everyone that's living in the region."