COLLINSVILLE, Ill. — A young boy battling cancer experienced a day he'll never forget thanks to the Collinsville, Illinois Fire Department.
Hunter got a VIP tour of the station Wednesday after undergoing his ninth chemotherapy treatment.
"I asked my friends at the Collinsville Illinois Fire Department to show my buddy Hunter a good time after his 9th chemo treatment and they sure did!" wrote Sabrina Torti in a Facebook post shared by the fire department.
PHOTOS: Young boy fighting cancer gets tour of fire department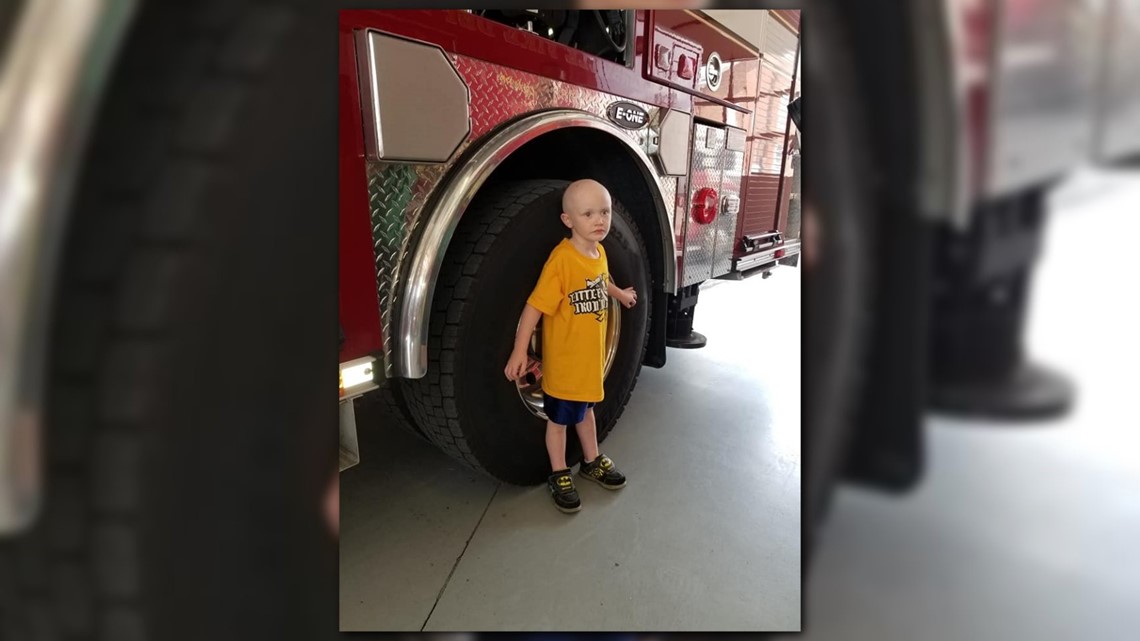 Crews at CFD showed him around the station, all while wearing their "Hope for Hunter" shirts.
The little boys was especially excited to see what was inside the fire station. He got a tour of the kitchen, sleeping area and exercise room. And then, it was time to ride in the front of the fire truck.
Way to go CFD for making Hunter's day!