FREEBURG, Ill. — (UPDATE: KSDK was informed late Friday night that Rowdy died from his injuries)
A dog trained to search for bodies was shot and seriously injured in St. Clair County, Illinois. The owner is hoping a $2,100 reward will help catch whoever did it.
Rowdy is an 8-year-old black lab mix. He's a cadaver dog certified with the North American Police Association. He's been deployed dozens of times for law enforcement offices all across the St. Louis metropolitan area.
Rowdy's owner Marla Vollmer found him injured Tuesday morning in her yard in Freeburg. Rowdy is an indoor-outdoor dog, so she believes the shooting happened either in or near the Meadowbrook subdivision where they live.
PHOTOS: Cadaver dog shot in Freeburg, Ill.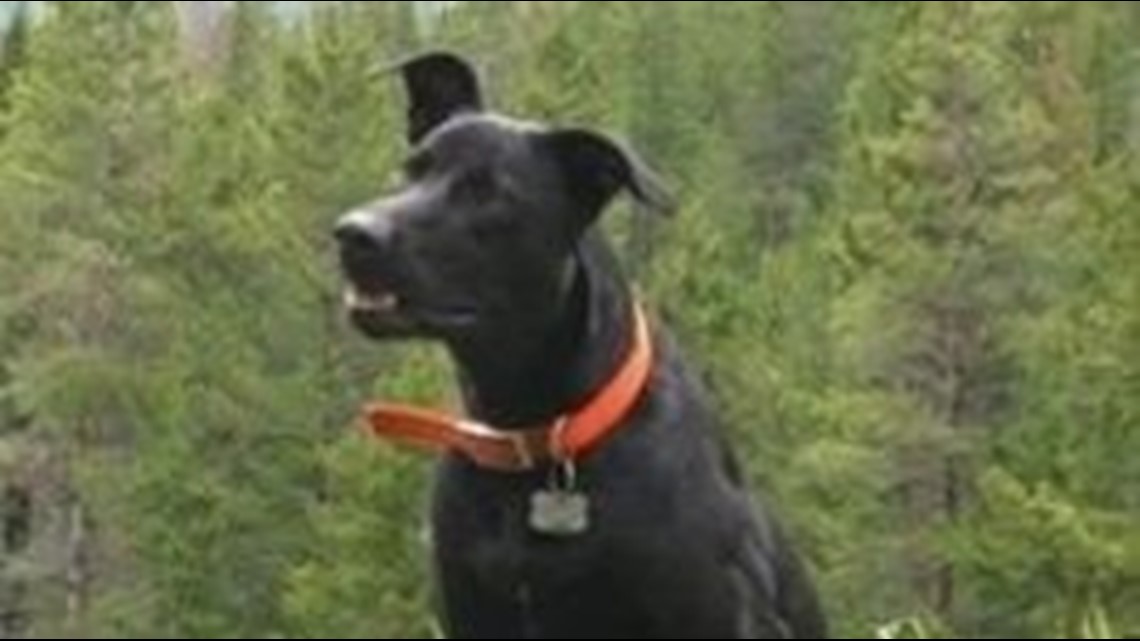 The dog was shot with either a pellet gun or air rifle.
He's now recovering from surgery that removed part of his bowel. Vollmer hopes he can come home from the emergency vet soon.
The Freeburg Police Department is investigating.
Anyone with information is urged to call (618) 920-6903.