ST. LOUIS — While the St. Louis area celebrated July Fourth, firefighters were kept busy with a flood of overnight calls for fires and illegal fireworks.
Here's a breakdown of all the fires the St. Louis Fire Department responded to overnight:
11 building/garage fires
54 dumpster fires
9 rubbish fires
9 vehicle fires
21 weed/grass/tree fires
2 appliance fires
In all, the department responded to 499 calls overnight, including medical calls, down from 572 total calls in 2020.
The interactive map below shows the locations of more than 60 fires the department tweeted about Sunday night into Monday morning.
Firework debris littered the downtown area, where large groups had remained early into the morning as police tried to clear the streets. Celebrations continued across the city into the early morning hours.
5 On Your Side created a time-lapse of fireworks lighting up the St. Louis skyline overnight:
In St. Charles County, firefighters responded to at least three house fires overnight, though it has not been confirmed if all of them were fireworks-related.
At about 10 p.m. in Weldon Spring, a fire started in the garage of a home on Caliburn Court. Two adults and their grandchildren escaped unharmed, and one firefighter was taken to the hospital as a precaution. The home was seriously damaged in the blaze.
At around 11:30, a fire broke out on Quail Run Lane in St. Charles. The St. Charles Fire Department said it was caused by fireworks debris that had been bagged up and placed against the garage. Two homes were badly damaged, but everyone got out safely.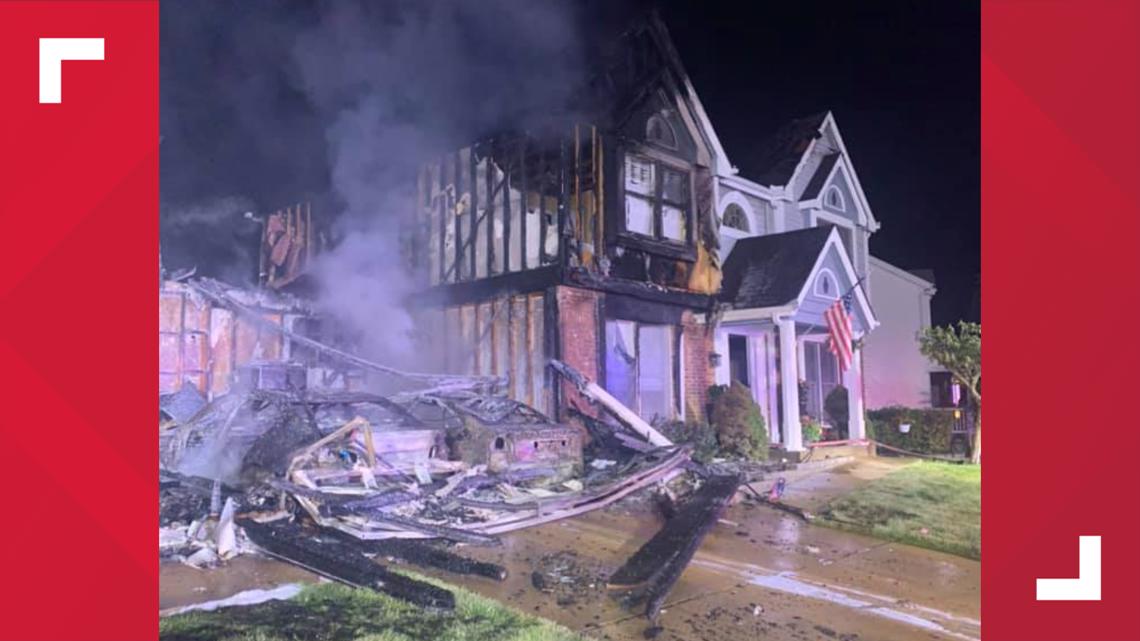 "Please use this as a learning experience…firework debris can remain hot enough to ignite for hours after use depending on the conditions," the department said. "Do not ever place firework debris, fireplace embers or charcoal grill debris in a plastic container and do not store it in or near your home."
At around 12:30 a.m., there was another fire on Homefield Meadows Drive in O'Fallon. Two cars inside a garage were destroyed and the home was heavily damaged. The flames melted the siding of a nearby house. The fire spread to the attic, but firefighters were able to put it out before it got into the living area of the home.
Although not official at this time, fire crews believe the fire was caused by fireworks. There were no injuries.
And in south St. Louis County, a man opened fire on a family during an argument over fireworks, shooting two women and a boy. He was taken into custody after a three-hour standoff.
It's illegal to set off your own fireworks in the City of St. Louis and St. Louis County.