ST. LOUIS — If you're just now seeing the news, the Blues did not win the Stanley Cup Sunday night.
But if the first thing you saw Monday morning was the St. Louis Post-Dispatch subscriber-only e-edition… you might have thought otherwise.
The newspaper's digital edition included ads and a note from Blues Chairman Tom Stillman congratulating the team on winning the Stanley Cup.
The Post-Dispatch called the mistake a sneak peek of what's to come.
'In preparation for the outcome of the Stanley Cup Final, some of our readers got a sneak peek at what our advertisers are hoping to say to the Blues, the fans and St. Louis. We apologize for the sneak peek and hope to share their messages with everyone very soon!' the Post-Dispatch wrote in response to a tweet from SportsCenter anchor Randy Scott.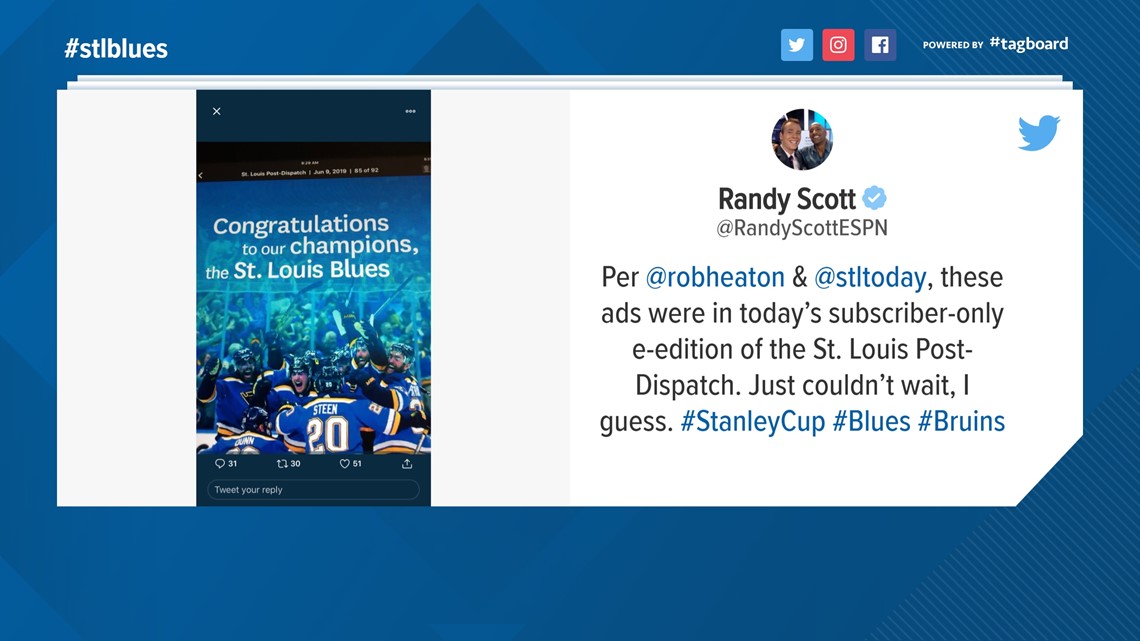 The ads included, 'Congratulations to our champions, the St. Louis Blues.' There also was a page from Enterprise and the words, 'We've got your cupholder covered.'
Then, there was a paragraphs-long note from Stillman thanking the fans and St. Louis for its support during a history-making season.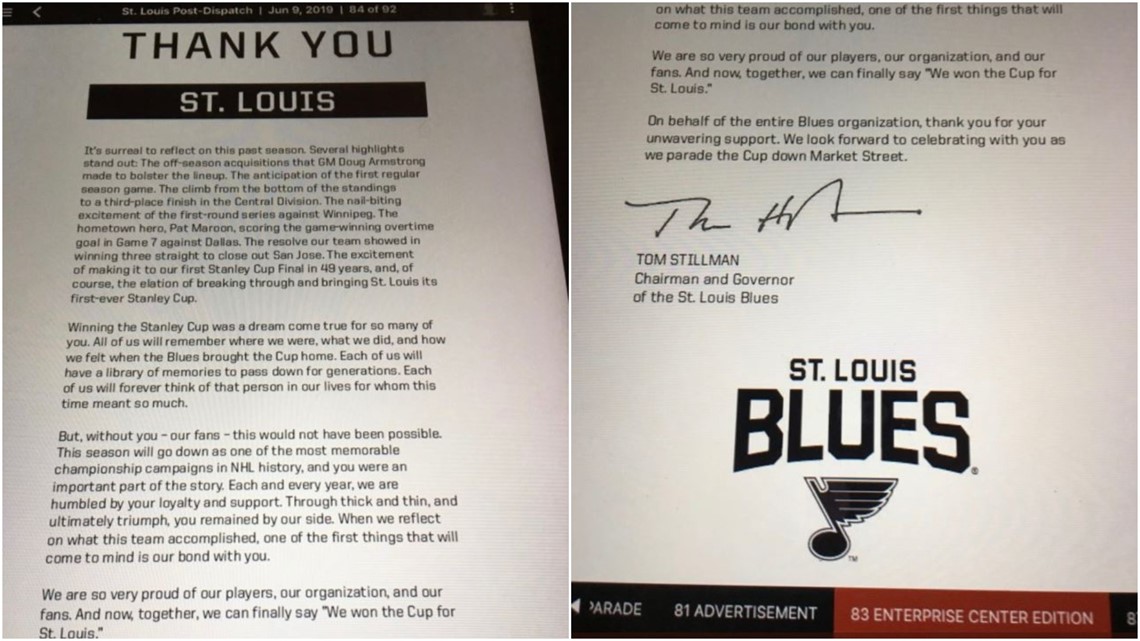 The Blues never had a lead in Sunday night's Game 6. The series is now tied 3-3. The deciding Game 7 is set for Wednesday night in Boston.
Top Blues stories people are reading right now: