In cheerleading, as in life, it's always good to be around people who lift you higher.
Though she's only 10, no one knows that better than Addie Rodriguez, who was born with spirit in her veins. She started cheerleading for two reasons-- first, because she thought it was a fun thing to do after school, and second, because she was looking for a distraction.
Her dad, Abel Rodriguez, is in the military. As a senior airman, he's served in both Iraq and Afghanistan as part of a security force.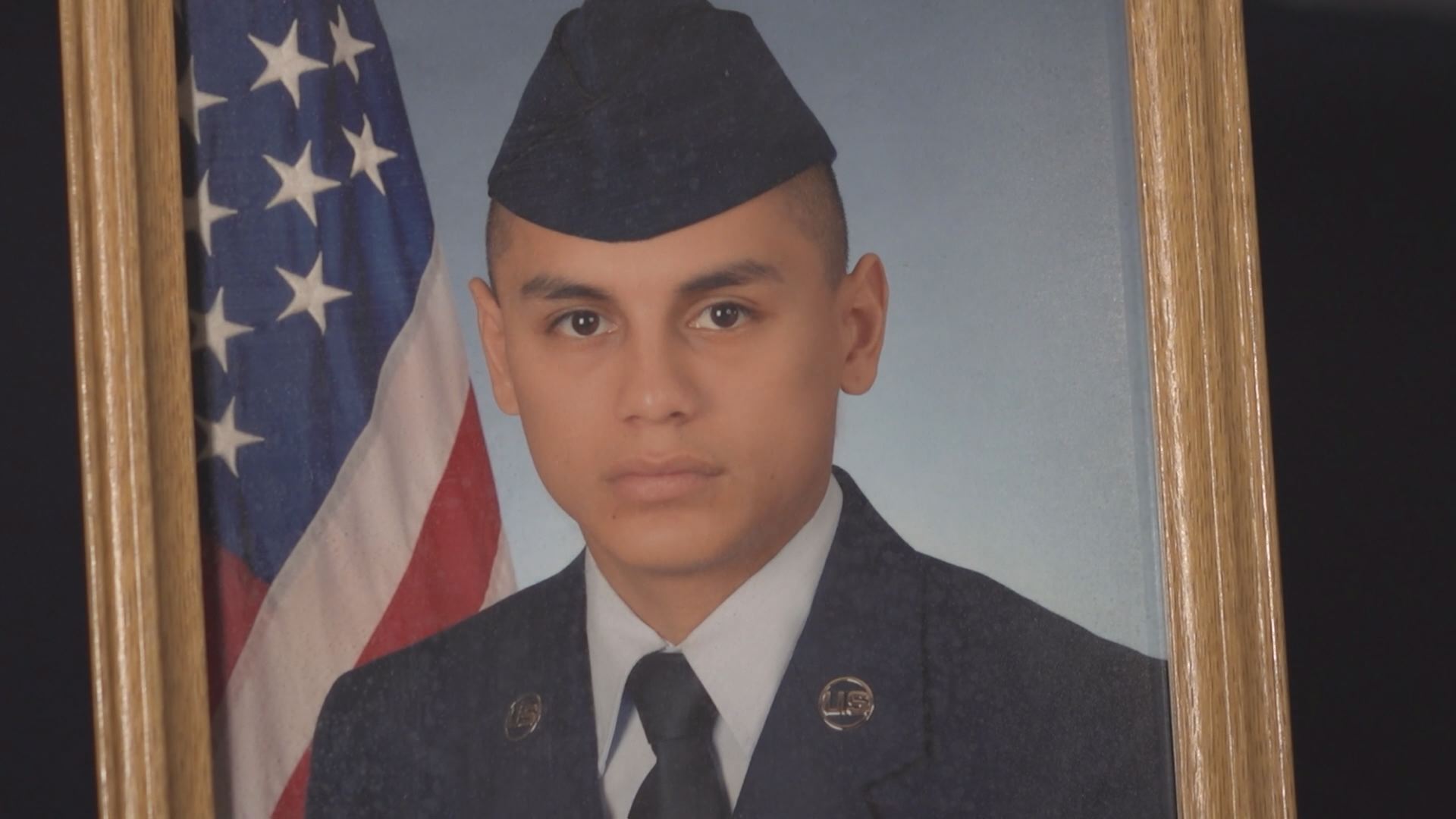 "I kept on asking my mom, 'when's daddy going to come home?' It was kind of hard for me," said Addie.
It got especially hard one afternoon while cheering at San Antonio's Central Catholic High School. But that's also where she found some shoulders to climb on.
Matthew Garcia, 18, just graduated from Central Catholic where he was one of the top runners on the cross country team. He was thinking about making the state finals last year, at the end of the season qualifying race. Days before however, he donated blood at the school blood drive.
"For me, it's just a sport. It's just a race. I can always run, but this could be life or death for people," he said.
As it turned out, giving blood was probably the reason he had to give up on that state finals dream.
"I took off a little too fast," he said. "I was in the lead for a little while and then it hit me."
It was about the same time that Addie was getting ready for her routine, when all the cheerleaders were joined by their dads. The fathers had rehearsed a routine with their daughters, but Addie missed practice that day.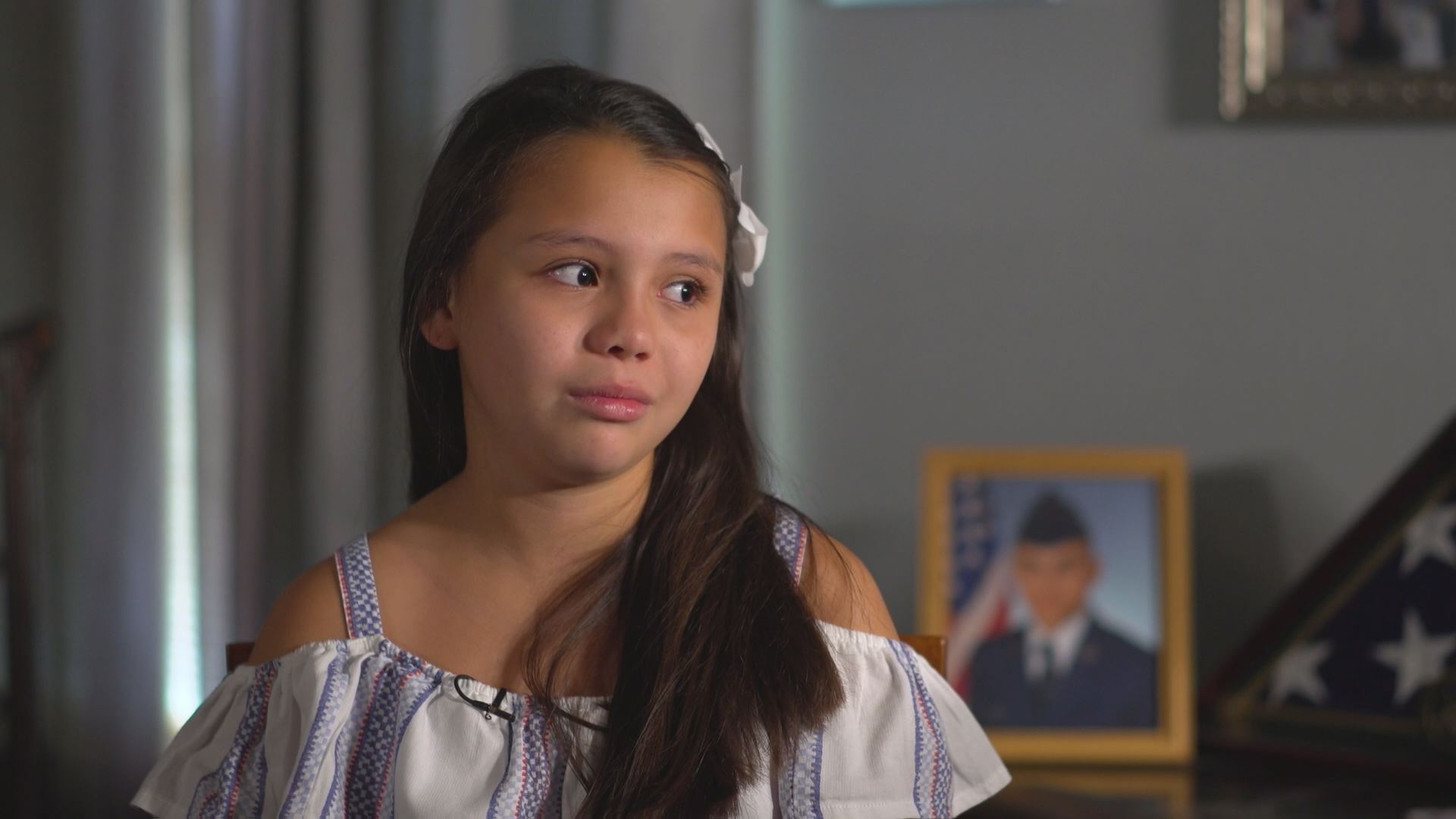 Her father was going back to the base in California and she was saying good-bye. Addie was still emotional when all the other dads lifted their daughters onto their shoulders.
Matthew's mom pointed out Addie, and he took off. Matthew was running out of the stands, jumping two fences and kneeling beside Addie.
"He was like, 'do you want to get up on my shoulder?'" Addie recalled. "I nodded my head, but I was still crying, but after all that it just happened so fast."
In that moment, Matthew gave Addie wings.
It all happened so fast that the Rodriguez family didn't even know Matthew's name until days later when Addie's mom put a query on Facebook. That's when it seemed all of San Antonio learned about the story.
There was one person who didn't understand what all the fuss was about. That one person was Matthew Garcia.
"I was just thinking it was a little thing I could do to make someone's day," he said. "It wasn't a big gesture, I didn't think."
After helping to mend one heart, Matthew is now at Baylor University studying to become a cardiologist.
To this day, he'll tell you what he did was just a little thing. But for one family, it meant everything.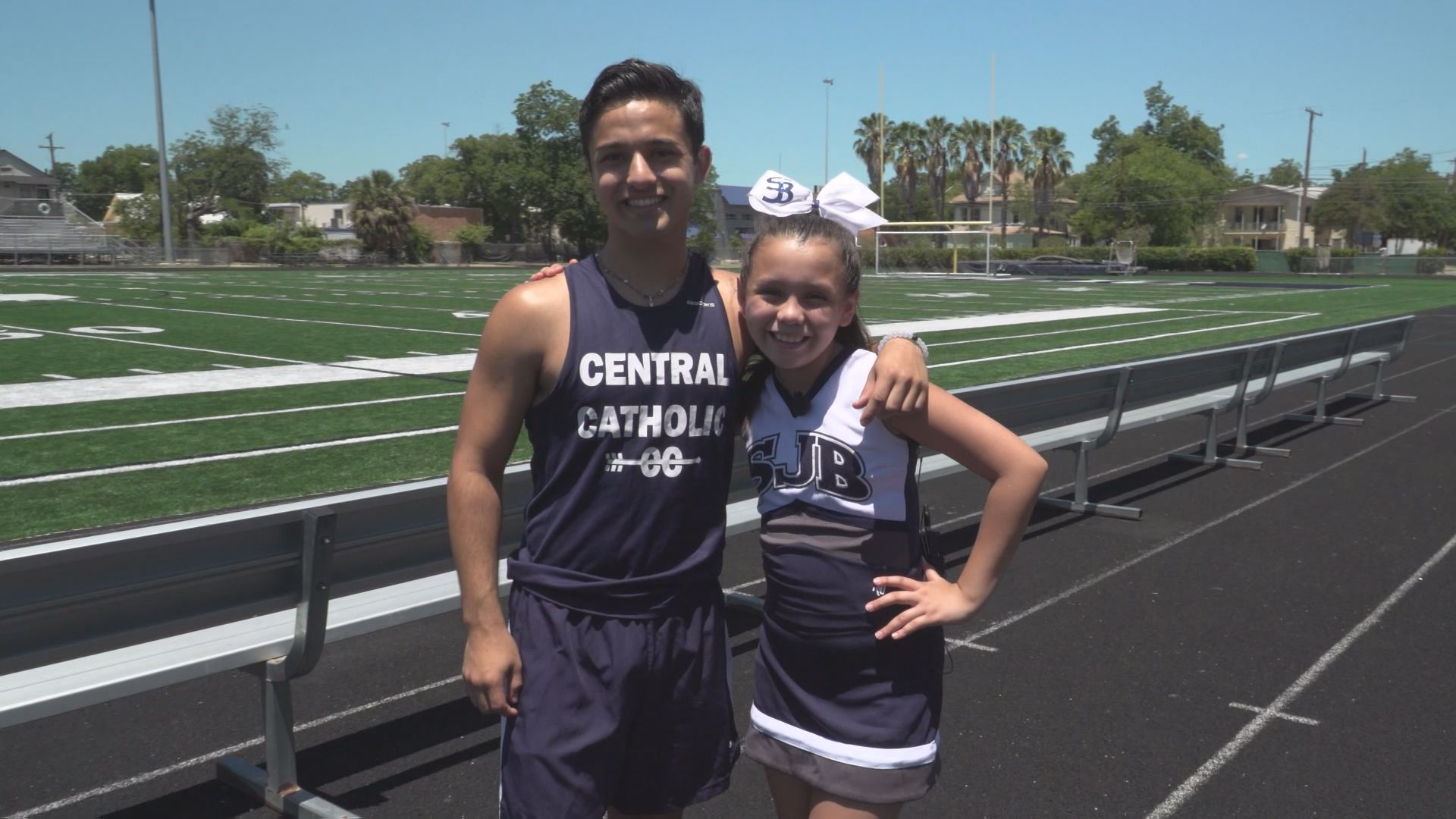 Both Matthew and Addie will be in St. Louis next Saturday, and that's just one of many amazing moments that will be honored at the Musial Awards.
You can be part of the most meaningful night in sports. Tickets start at $10 and are available online at https://musialawards.com.