ST. LOUIS COUNTY, Mo. — Tents were set up outside with food and fun in Feel State Dispensary's parking lot, as a line formed outside the door Thursday morning.
General manager Nick Wegman said, "We opened at 9 a.m. and people were queued at 7:30 a.m."
Wegman said last year on 4/20, it saw about 400 people that day.
This year with marijuana legalized, that number was seen in the first few hours at Feel state.
"We anticipate 1,300 people. It's a big day for the cannabis community," he added.
Wegman said their business is blossoming and they've adjusted.
"We probably quadrupled our ordering in the past month or so. Scaling up everything to more bags, to more employees, more registers, and security," Wegman said.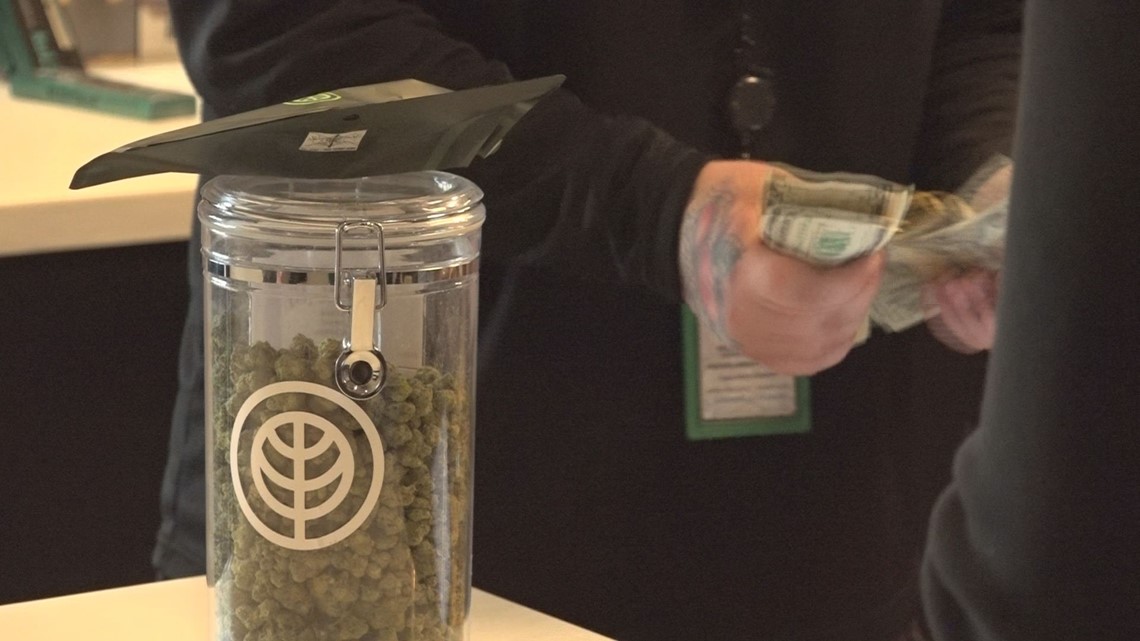 Kind Goods in St. Peters is also delivering through its deli-style dispensary. It's seeing its busiest day so far.
Senior store manager Damon Jennings said, "I got here about 7 a.m. and there was a line of 20 folks. We are two times busier than a typical day, if not three to be honest."
As demand increases, their efforts do too.
Jennings said they've added more staff and product. They've also done more research.
"A lot of training keeping up with the product knowledge to share with customers," he added.
Jennings is thankful for the support and called the first 4/20 a big success.
Looking at recreational marijuana numbers, Missouri could be on track to achieve $1 billion in annual sales.
If so, this would make it the fastest state to reach that milestone.
Any recently passed marijuana tax is not in effect currently.
Per state law, municipalities can begin collecting taxes two fiscal quarters after it passed, meaning Oct. 1 is the earliest date possible.
To watch 5 On Your Side broadcasts or reports 24/7, 5 On Your Side is always streaming on 5+. Download for free on Roku or Amazon Fire TV.