SANDUSKY, Ohio — Despite the chilly temperatures in Northern Ohio on Wednesday night, the hottest place to be is in Sandusky, where Chick-fil-A is preparing to open it's first restaurant of the new decade on Thursday.
Crowds began lining up before 6:00 p.m. to try to be one of the first 100 eligible adults to win a year's supply of free Chick-fil-A meals that will be awarded around 5:45 a.m. on Thursday. Winners receive a digital card which will be good for 52 meals, consisting of a Chick-fil-A chicken sandwich, medium waffle potato fries, and a medium beverage.
Guests are getting their tents set up and enjoying dinner and games until the big moment.
The new 5,300 square-foot restaurant features a 130-seat dining room with a two-story indoor playground and free Wi-Fi, along with a 24-seat outdoor patio.
PHOTOS | Crowd gathers outside new Chick-fil-A in Sandusky to try to win a year of free meals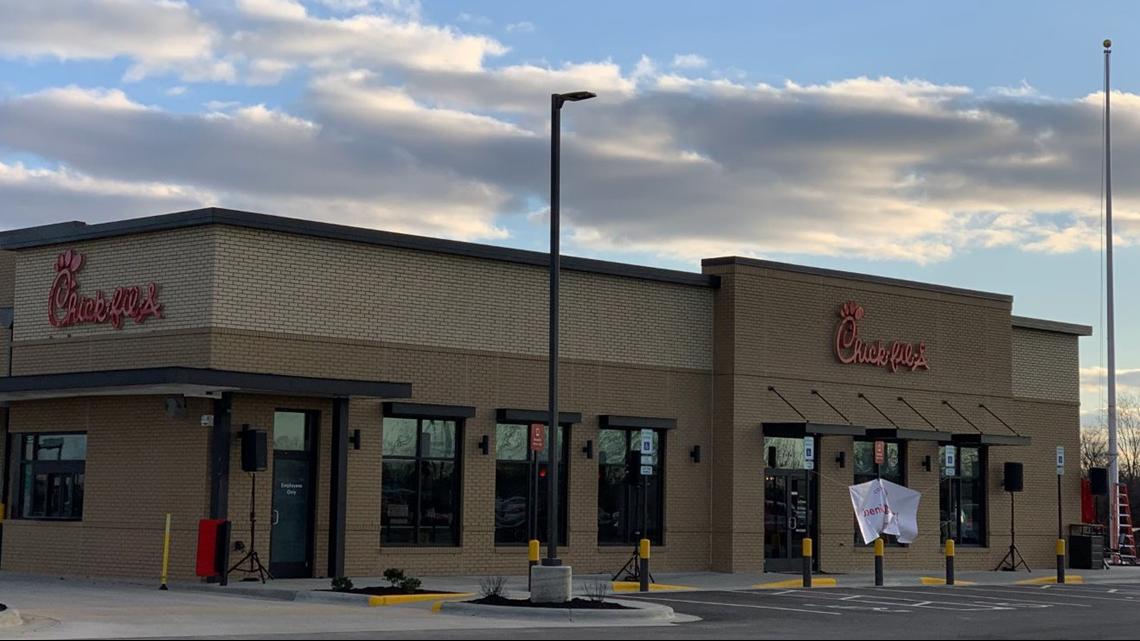 Chick-fil-A will serve breakfast until 10:30 a.m., and will be open from 6:30 a.m. to 10 p.m., Monday through Saturday. Chick-fil-A locations are closed on Sundays.
"I am excited to expand my opportunity to serve the Sandusky community both inside and outside my restaurant in this new role," says operator Dave Baumgartner in a statement. "I am committed to developing my Team Members as together we serve craveable food and provide a remarkable experience to our guests in a fast, friendly environment."
There are now 2,519 Chick-fil-A locations nationwide.
RELATED: Amid LGBTQ protests, Chick-fil-A changes donation policy
RELATED: Customers camp out ahead of Chick-fil-A grand opening in Solon
RELATED: Chick-fil-A and Popeyes' chicken sandwich feud sparks fast food Twitter battle
RELATED: Chick-fil-A dethrones In-N-Out as America's favorite fast food restaurant