ST. LOUIS – The all-clear was given after the St. Louis Bomb and Arson squad determined there was nothing hazardous inside a package that was addressed to former Senator Claire McCaskill in KSDK's mailroom Tuesday morning.
The package was addressed to former Sen. McCaskill. The package was delivered Monday afternoon.
After several hours of investigating, officials found Donald Trump toilet paper and a letter addressed to former Sen. McCaskill inside the package.
The St. Louis Bomb and Arson squad took the package and they're investigating where it came from.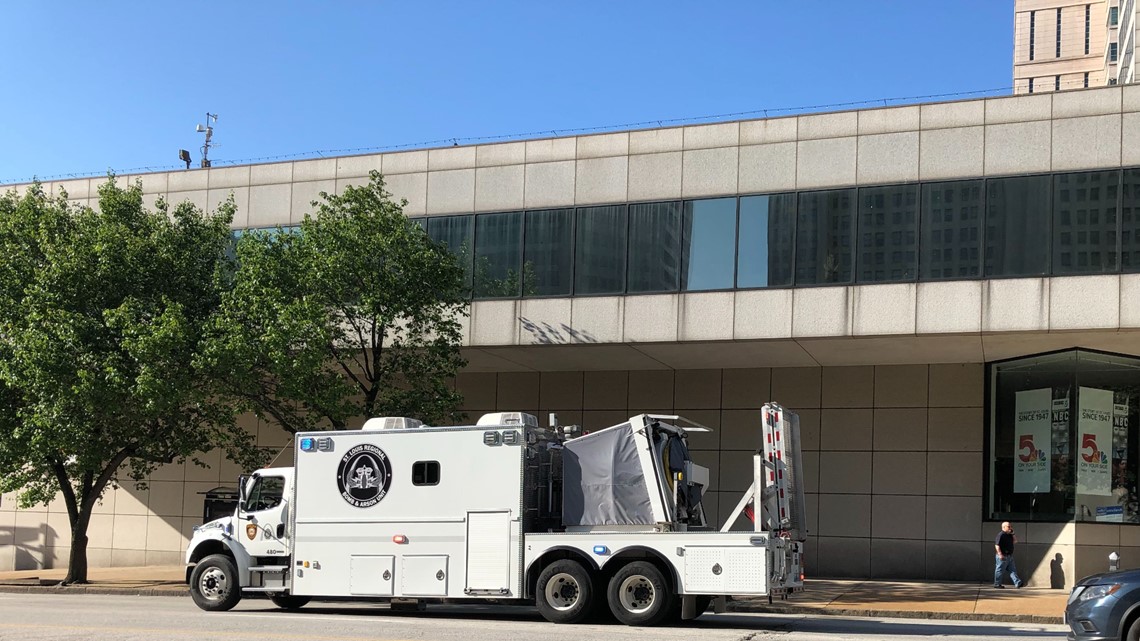 St. Louis police closed Market Street from 10th Street to 11th Street for over an hour during the investigation. KSDK employees evacuated the building for about an hour.
Statement from McCaskill
"It's a sad sign of the times that precautions like these must be taken. My thanks to the St. Louis police and firefighters for their professionalism. I'm certainly sorry for the disruption this caused KSDK staff and the downtown area."
KSDK is the NBC-affiliate in St. Louis, McCaskill joined NBC, MSNBC as a political analyst in January. She does not work for KSDK.