BELLEVILLE, Ill. — To celebrate National Farmer's Day on Saturday, Eckert's is giving you the chance to get a taste of a new, exclusive apple.
The EverCrisp apple will be available to pick at Eckert's three metro area farms. Eckert's is the only farm in the St. Louis region to grow it, according to a press release.
"It's a very sweet, very crunchy apple that will store in your refrigerator for several months," said Eckert's president, Chris Eckert.
The EverCrisp apple was developed by the Midwest Apple Improvement Association by combing the best features of Honeycrisp and Fuji apples.
"We are honored to be one of the first places in the world to bring the EverCrisp apple to our customers," said Eckert. "I'm confident this will become a new favorite. EverCrisp is special to us because we helped create it."
In addition to the EverCrisp, Fuji apples will also be available to pick. The EverCrisp will only be available to pick from Saturday through Monday, and anything left over will be available at Eckert's store.
"Don't know how many we'll have left because I think people are pretty excited about this particular apple," Eckert said.
For more information about Eckert's, click here.
EverCrisp apples at Eckert's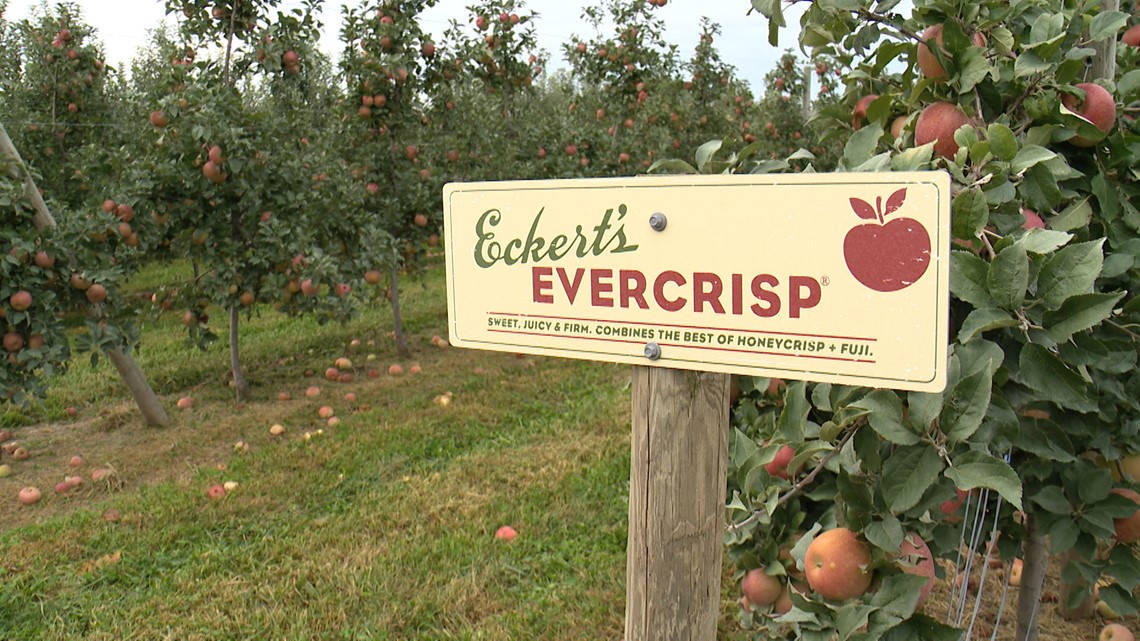 MORE LOCAL NEWS