ST. LOUIS — The City of St. Louis Water Division lifted a boil water advisory that was issued Tuesday afternoon.
No water contamination was detected in samples taken Tuesday. The Water Division was monitoring low water pressure and issued the advisory as a precaution.
The water is safe to drink and use.
People in the area from the city limits to Kingshighway and Page Avenue to Natural Bridge Avenue were among the affected areas.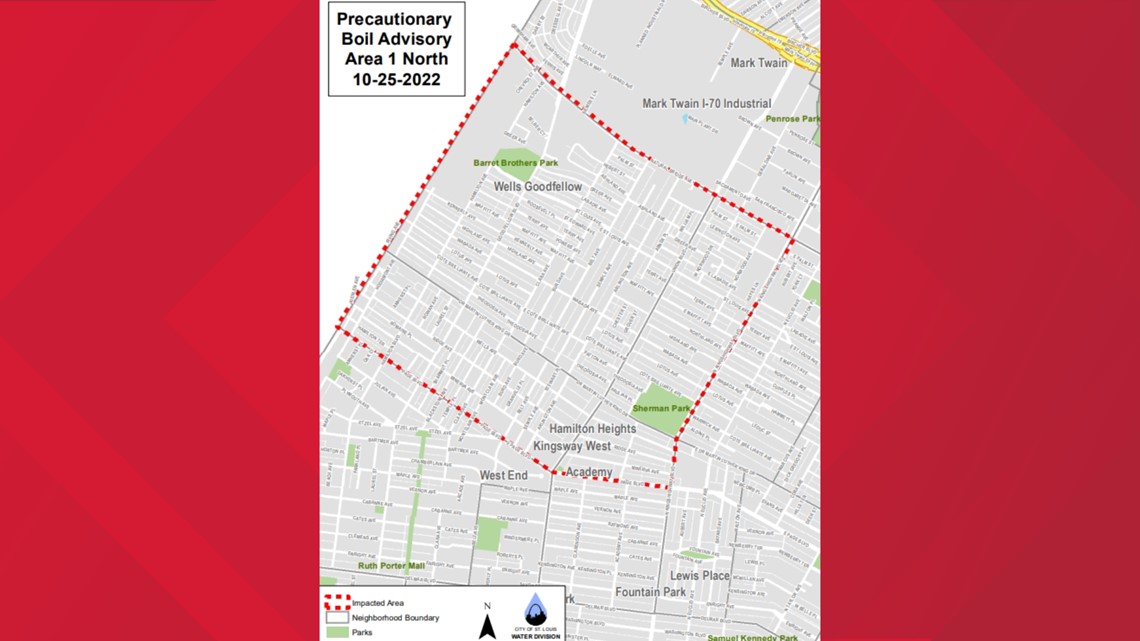 The second area affected was from the city limit at Interstate 64 south to Arsenal Street, south on Hampton Avenue to Chippewa Street, east on Chippewa to Kingshighway and north to I-64 again.