ST. LOUIS — Three St. Louis city police officers were taken to a hospital after a crash Thursday morning.
At around 11:30 a.m., an unmarked St. Louis police car was involved in a wreck near West Florissant and McLaran Avenue, which is in north St. Louis County.
A witness who was in the area explained what the scene looked like after the crash.
"I thought Biden was in town the way these cops came down," witness Coffee Wright said. "There were so many undercover cars, and then there were cops from Jennings Station Road all the way down to Lucas and Hunt blocking everything. You would've thought somebody shot the president."
Wright said the unmarked police car was speeding without lights and sirens. Police said their officers were not involved in a pursuit.
A 5 On Your Side photojournalist at the crash scene saw two vehicles damaged on the road. A minivan had extensive damage on its right side and a blue sedan appeared to have frontend damage. Glass and pieces of the vehicles were visible on the road as a tow truck prepared to move one of the vehicles.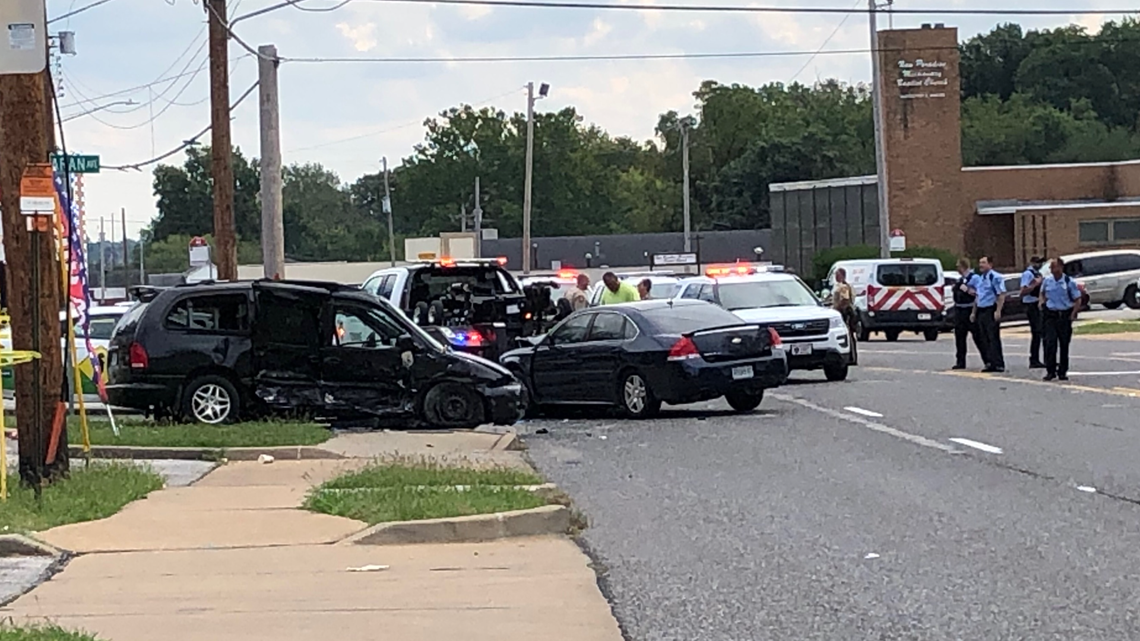 Three police officers were taken to Barnes-Jewish Hospital by first responders, according to police. Several police officers and department cars were parked outside and near the hospital, at times blocking lanes while officers directed traffic.
A police department spokesperson said the officers' injuries appear to be non-life threatening at this time. They did not have an update on the officers' conditions.
The driver of the other vehicle also was taken to a nearby hospital and is expected to survive.