SAINT LOUIS, Mo. — There is a new member of the Saint Louis Zoo family. A Somali wild ass foal was born on April 8, 2022.
The foal is named Astrid and according to the zoo, spends most of her time close to her mom. This is the first wild ass birth at the zoo since 2019.
In a release announcing the birth, the zoo says that Astrid is, "full of energy, but still keeps close to mom Tukia."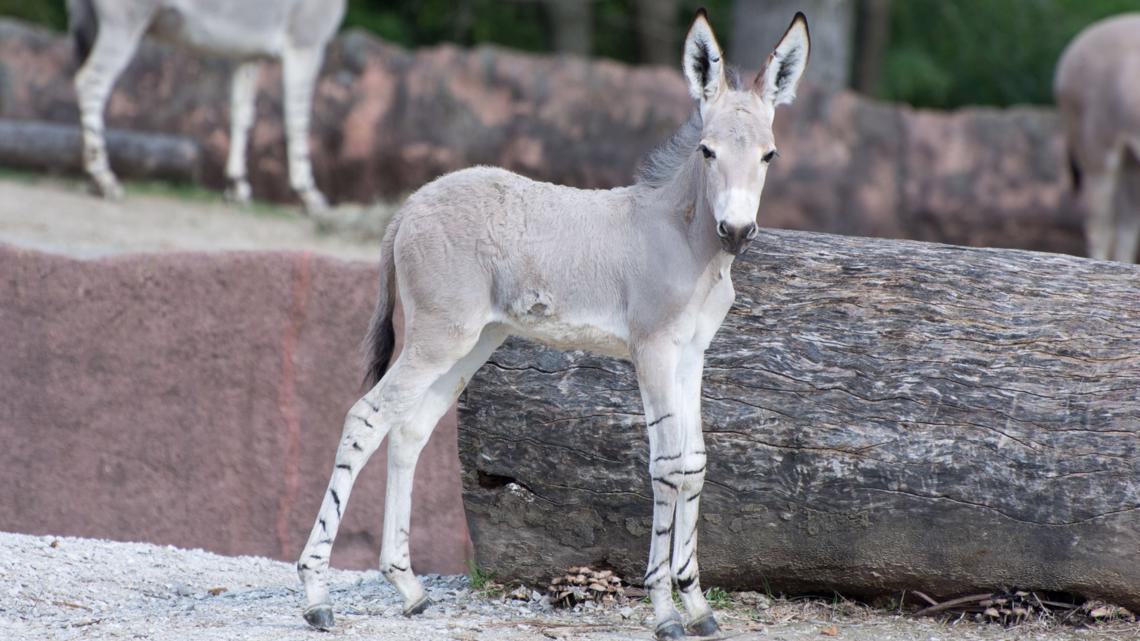 A full-grown Somali wild ass is about 4 feet tall and can weigh as much as 500 pounds. This makes the species one of the smallest wild equids, which is a group that includes horses, asses, and zebras.