St. Louis- Several thousands of women and men, children and grandparents marched from Union Station to the Old Courthouse on Saturday morning along with people in cities all across the country.
People held handmade signs as they chanted through the streets of downtown.
"Fight like a girl." That's what 16-year-old Delia Wahby wrote on her sign.
"This is what people do when you care about something," Wahby said. Her father, Brian joined her for the march.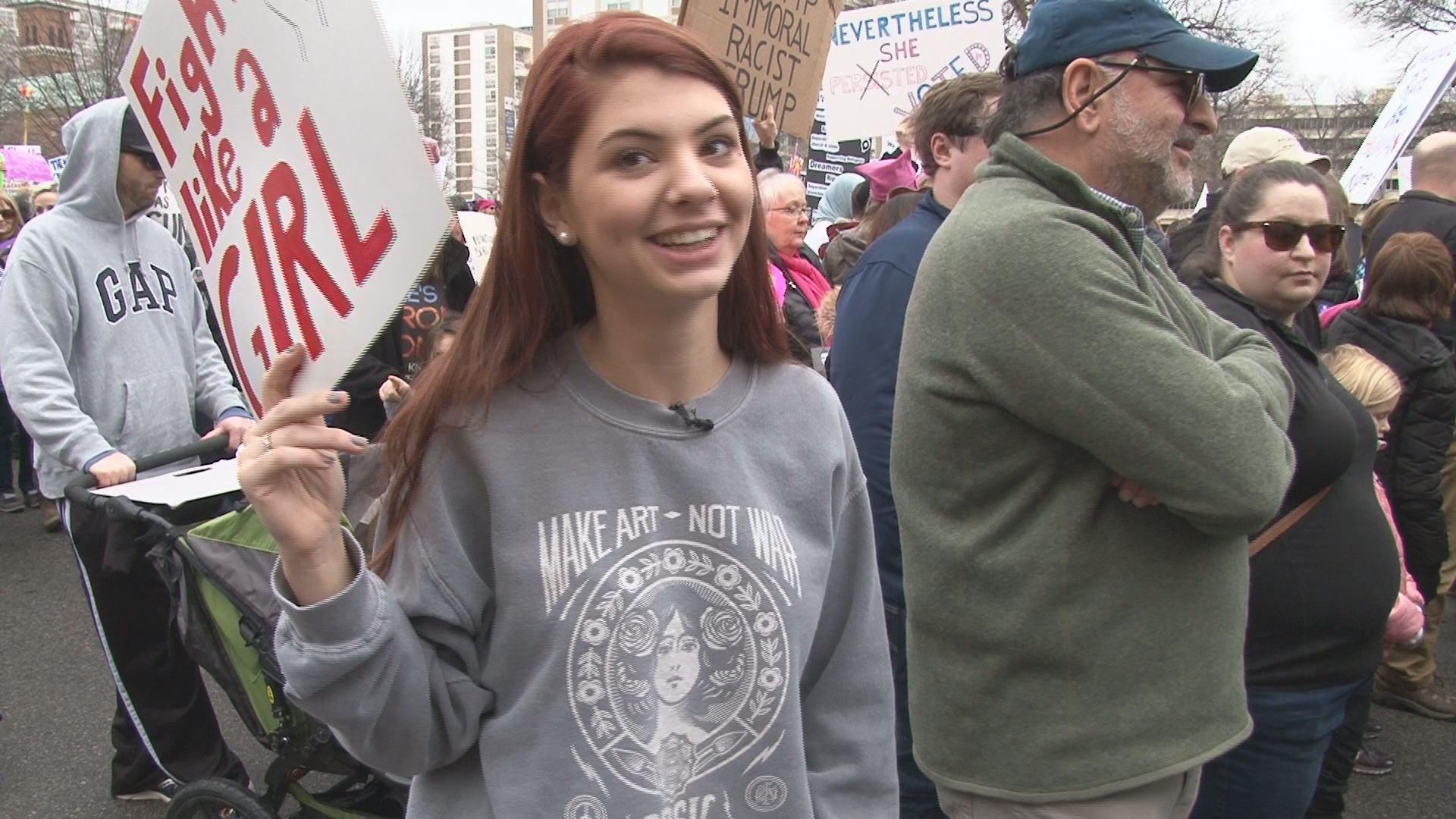 This year's annual Women's March, "celebrates the great strides made in the past year and aims to inspire even more women to pledge to take action to affect change in their lives and the lives of their neighbors, every day," according to STL Women's March.
These were the signs and the people of the St. Louis 2018 Women's March:
There were more than 40 speakers at City Hall and Luther Ely Smith Plaza, including Joy Bryant and Treasurer Tishaura Jones.
The Missouri Coalition of Labor Union Women and League of Women Voters were a few of the organizations that sponsored the event.
President Donald Trump tweeted this afternoon about the marches taking place all across the nation.