ST. LOUIS — A large fire at an abandoned warehouse just north of downtown St. Louis Saturday evening sent black smoke into the air that could be seen from miles away.
The fire started just after 8 p.m. at the warehouse located at North 7th and O'Fallon streets.
St. Louis Fire Chief Dennis Jenkerson said the fire began on the second floor and quickly spread.
"Before they even made entry, the entire second floor was engulfed in flames," he said. "It immediately went to two alarms. Shortly after that, it went to three alarms."
Smoke from the fire could be seen from miles away, and 5 On Your Side crews were also able to capture images from Citypark during Saturday's CITY SC game.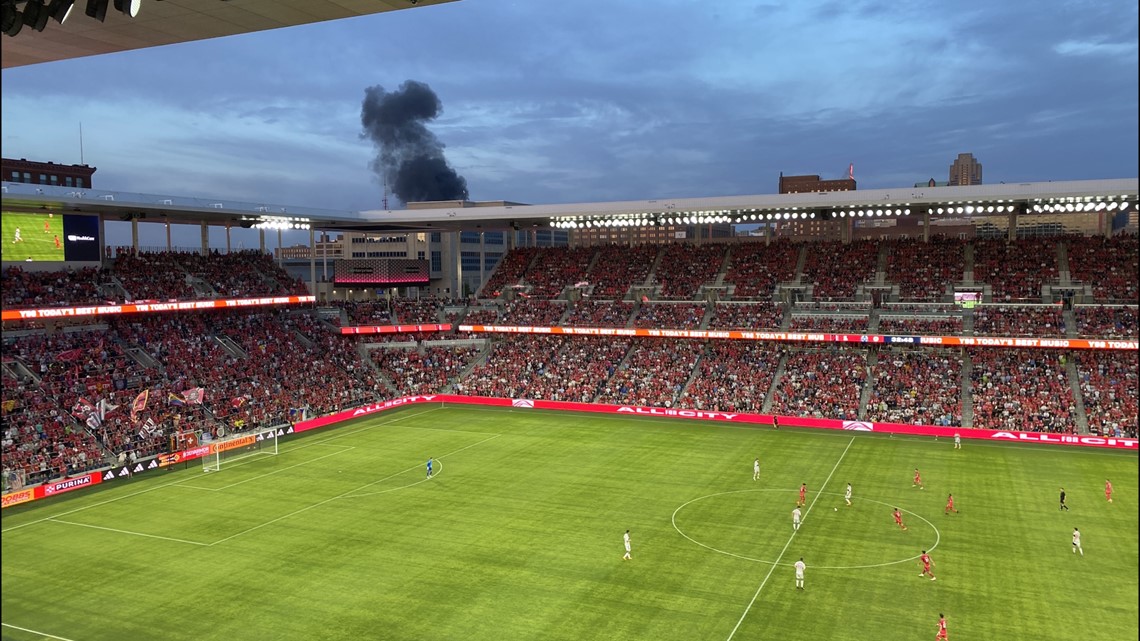 Fire investigators have not said what might have sparked the fire or if anyone was injured.