ST. LOUIS – The watch party for Game 6 of the Stanley Cup Final is downtown St. Louis is at capacity.
As of 5:45 p.m., people were not being allowed in to the party along Market Street. Hundreds of people remain in line.
The gates opened to the watch party at 3 p.m. and the game starts at 7 p.m. The NHL said there are about 30,000 people at the party.
The party at Ballpark Village is also at capacity.
How Blues Fans celebrated Game 6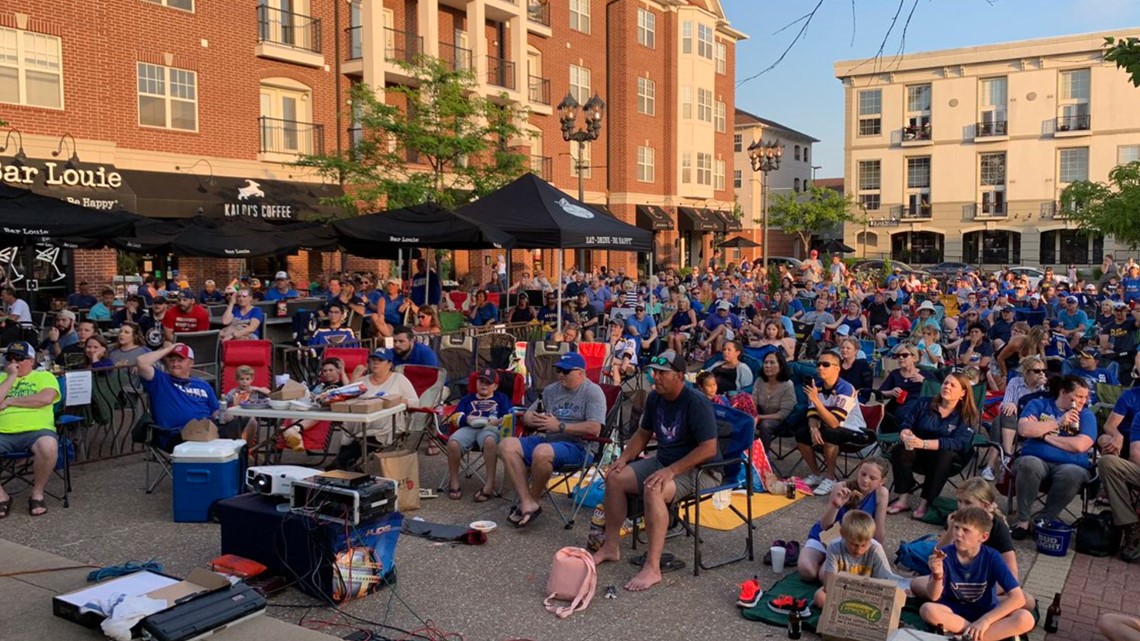 'It was such a dream for him' | Kay Quinn remembers her late father Jack as Blues make historic run
Hey Boston, quit crying us a river of whine
Laila Anderson interviews Colton Parayko after Game 4 of the Stanley Cup Final
KSDK's Sports Plus Podcast is available for free on all podcast apps and services.
Subscribe here:
Apple Podcasts | Google Podcasts | Spotify | Stitcher | TuneIn | Castbox