A suspected thief caught on camera in England has sparked world wide conversation because he looks so much like an old friend....
The Blackpool Police Dept. posted a photo on Facebook of a man wanted in relation to a theft at a local restaurant and asked if anyone knew who he was.
That question sparked thousands of answers---- all related to how much the man in the photo looks like actor David Schwimmer, who played Ross on Friends.
Here's a sample of the hilarity: (And if you didn't watch and love Friends, you probably won't get it.)
"Ross what were you thinking it's not that common it doesn't happen to every guy and it is a big deal!"
"I don't think it's been this guy's day, his week, his month or even his year.....😐."
"I was going to read the report for this but it was 18 pages... FRONT AND BACK! It rambled on for so long that I fell aslEEP."
"That's clearly not Ross. They're as different as night and... later that night."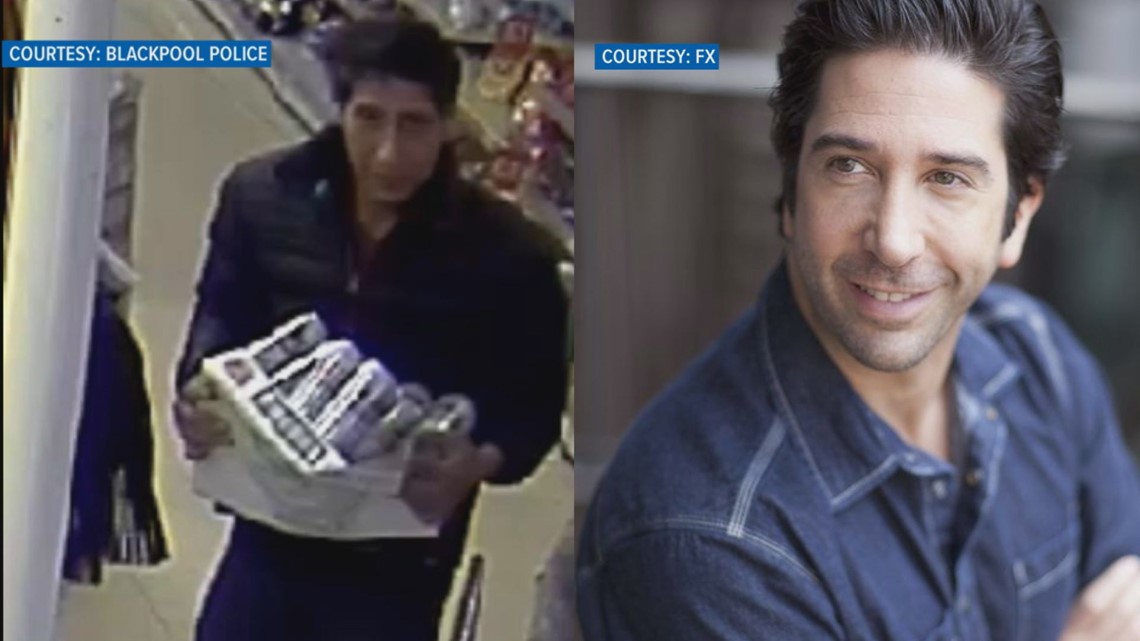 "That's the guy who ate my sandwich."
"That's no Ross Geller, that's the Holiday Armadillo!!!"
"Does he have a really dark tan on his front but none on his back?"
The Blackpool Police Dept. got in on the fun, posting a few hours later that they had confirmed that Schwimmer has an alibi:
"Thank you to everyone for your speedy responses. We have investigated this matter thoroughly and have confirmed that David Schwimmer was in America on this date. We're so sorry it has to be this way."
Schwimmer himself defended himself on Twitter, saying "Officers, I swear it wasn't me.
As you can see, I was in New York."
However, he did post an oddly similar video while wisthing the "hardworking Blackpool Police" good luck with the investigation and the hashtag #itwasntme
If you are looking for some laughs, check out the comment thread for yourself!