ST. LOUIS COUNTY — The woman and child who drowned Saturday in the Meramec River have been identified as Rose Shaw, 35, and Deniya Johnson, 12. Deniya was a friend of Shaw's daughter. Both victims lived in Florissant.
Crews recovered their bodies near Castlewood State Park Saturday after they were swept underwater.
Gallery: Recovery effort at Castlewood State Park
PHOTOS: Recovery effort at Castlewood State Park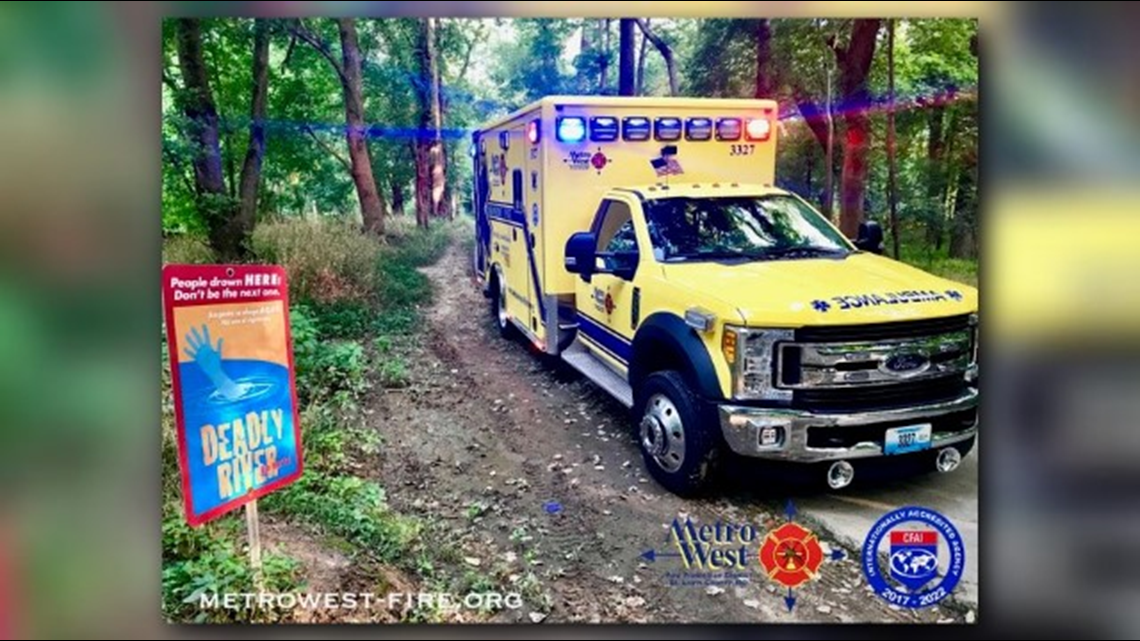 First responders got the call for a possible drowning around 2:30 p.m., according to fire officials. Five people were swept underwater — a man, woman and three girls. Bystanders rescued three of them, but were unable to save Shaw and Deniya.
About 50 people searched the Meramec for the victims. Fire officials recovered their bodies around 6:15 p.m. and 7:45 p.m.
Several large groups of families were together at the river when the drownings happened, officials said.
Crews with the Metro West Fire Protection District said park officials have worked to warn the public about the dangers of swimming in the Meramec River by posting signs near Castlewood State Park.