MARYLAND HEIGHTS, Mo. — A firefighter-paramedic with the Maryland Heights Fire Protection District has died after having a medical emergency while he was on duty on Thursday.
Maryland Heights Fire and International Association of Fire Fighters Local 2665 announced Saturday afternoon that firefighter-paramedic Chris Moore had died.
Moore served 18 years with Maryland Heights Fire.
"Please keep the family of Firefighter Paramedic Chris Moore, as well as his fire service family in your thoughts and prayers," Maryland Heights Fire said in a Facebook post.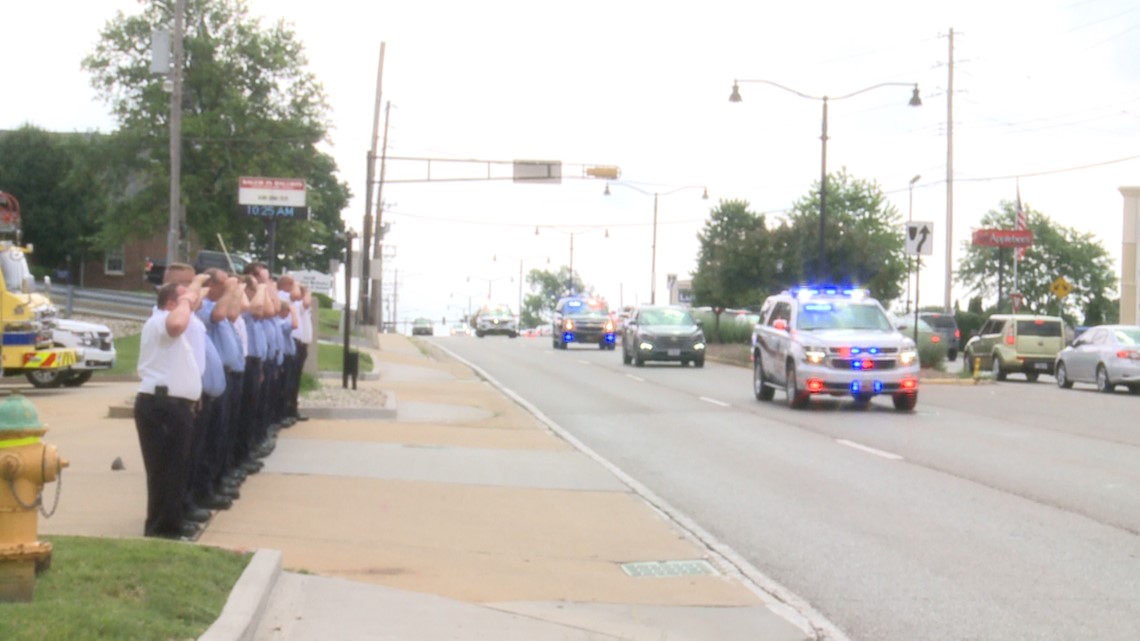 A procession of Maryland Heights emergency responders accompanied Moore to Schraders Funeral Home Sunday morning.
Funeral arrangements are pending.