Jefferson City, Mo -- One day after the city of St. Louis found Paul McKee's NorthSide Regeneration in default of its redevelopment agreement, Missouri Attorney General Josh Hawley has filed a lawsuit against NorthSide Regeneration alleging the company received and kept tax credits in the amount of $4.5 million for redevelopment projects in North St. Louis, despite failing to complete the purchase of over $5.2 million worth of properties.

VIDEO: City cuts ties with developer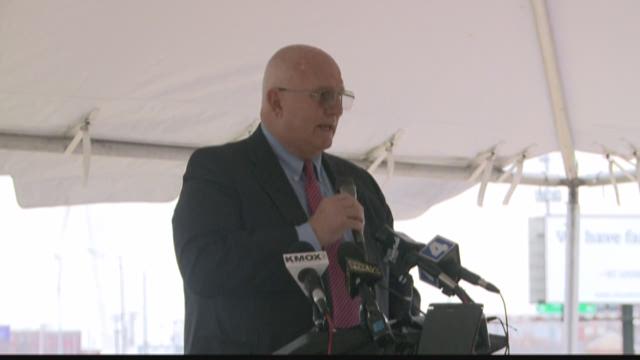 NorthSide faces three civil counts, including tax credit fraud, breach of a tax credit application and unjust enrichment.
In November 2012, NorthSide applied for the Distressed Areas Land Assemblage Tax Credit, administered by the Missouri Department of Economic Development. In January 2013, the Department issued NorthSide a $4.5 million credit for its acquisition of numerous properties in the City of St. Louis. Less than six months after receiving and transferring the tax credit, NorthSide deeded back one of the properties to the seller. On another property, NorthSide failed to complete the transaction resulting in the Court giving the original seller an award in a condemnation case. NorthSide certified that it would notify the Department of any changes to any of the certifications in its application. Instead, it failed to disclose these actions in annual reports and failed to repay the State the tax credit.
"My Office will not tolerate the abuse of a state tax credit program designed to revitalize communities," Hawley said. "This lawsuit will ensure that any responsible parties are held to account and Missouri dollars are returned where they belong."
On Tuesday, the city of St. Louis found
Paul McKee
's NorthSide Regeneration in default of its redevelopment agreement, a move that would remove McKee as designated developer for some 1,500 acres in north city and could lead to a legal battle.
"It is time to face facts. After a decade, the promised redevelopment has not come, nor is there any indication that it will," said a letter from City Counselor Julian Bush informing McKee of the default.
Mayor Lyda Krewson said in a statement, "NorthSide Regeneration has not lived up to its promises. The City has to take action. We had great hopes for this redevelopment agreement, but now we have to course correct."
McKee did not immediately respond to a request for comment.
City officials said Tuesday they were taking the extraordinary step — to unwind what was once a strong relationship with City Hall — in part because of recent allegations that McKee conspired with others to inflate property sale prices to collect more state tax credits. The credits were available to NorthSide via a state program, the Distressed Area Land Assemblage Tax Credits, created so it could assemble hundreds of acres north of downtown. NorthSide collected some $43 million from the program.
The default letter said certain transactions used to collect credits from the program, including with Buster Brown building owner Jim Osher, "have drawn the attention of law enforcement officials."
Bush wrote that the city found NorthSide in default of the $390 million tax increment financing agreement for other reasons:
No or little development in certain zones, including where a gas station and grocery are being built
Failure to pay real estate taxes, totaling $273,000 as of June 8
Failure to comply with a property maintenance plan by having 205 buildings cited for building code violations
Failure to demolish 123 buildings by Dec. 31, 2016
Failure to engage any co-developers even though the agreement called for partners to develop 25 percent of the area
Failure to notify the city of six property transfers
NorthSide Regeneration released the following statement:
The recent events surrounding NorthSide Regeneration's redevelopment project—a lawsuit filed by the Missouri Attorney General and the City's purported termination of NSR's development rights—are disappointing, but it is telling that these actions come on the heels of NSR's real progress for the citizens of north St. Louis. It should not be lost on those who are interested that the State and City waited until NSR brought a $1.7 billion federal development project, a grocery store and long needed health care to north St. Louis before deciding to take these actions. NSR understands that others who currently curry governmental favor would now like to capitalize on the opportunities created by NSR. But NSR is confident that Missouri's courts and citizens will not tolerate such inequity. NSR will respond to the Attorney General's action in due course, but would like for all to know that any notion that tax credits were misused or did not benefit north St. Louis is false. NSR is confident the claims are without merit and will vigorously defend itself.