Former first lady Barbara Bush announced she won't continue treatment for chronic obstructive pulmonary disease (COPD) and congestive heart failure. For about two years, she's managed life with COPD, a lung disease marked by chronic bronchitis and emphysema.
COPD causes long-term coughing, increased mucus and breathing difficulties as airways become inflamed and constricted. Once air supply is cut off, COPD symptoms often turn fatal.
Here are five things you need to know about COPD:
Almost 16 million Americans have COPD
Millions more are unaware they have the disease, according to the Centers for Disease Control and Prevention. Seniors age 65 and older, smokers and those with a history of asthma most commonly contract COPD, which is more prevalent among people who live and work in poor air quality. You should tell your doctor about your history of smoking, asthma, shortness of breath and any genetic conditions. A spirometry test can analyze your lung capacity and help diagnose COPD and other pulmonary disease before you experience symptoms.
Barbara Bush through the years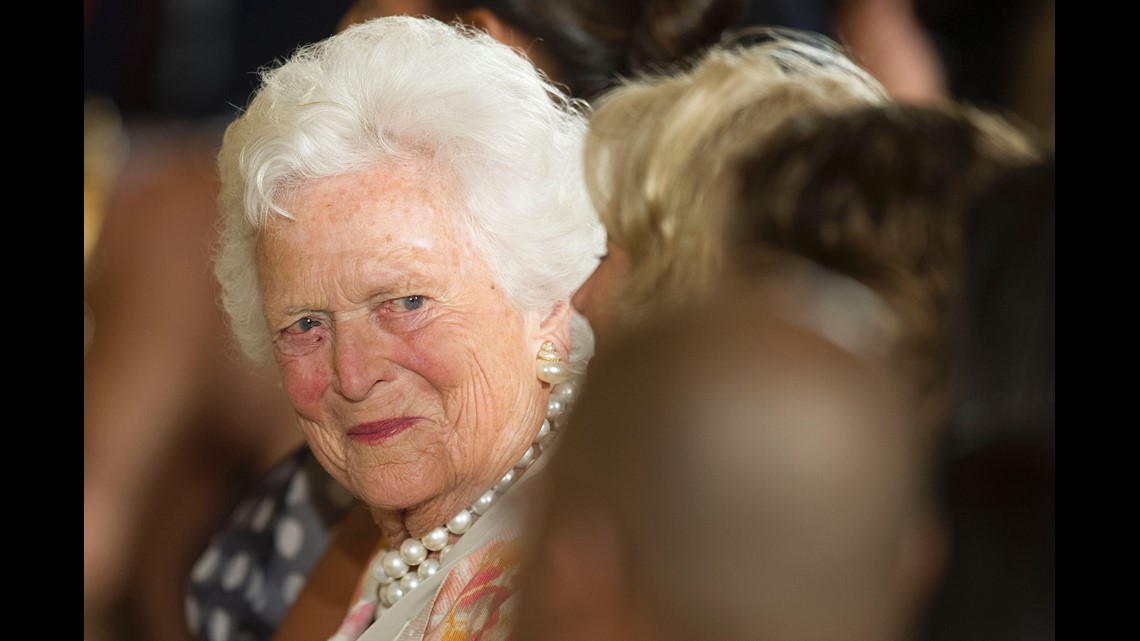 You can manage COPD, but there is no cure
COPD patients are urged to immediately quit smoking and improve their diets and fitness routines. There are also a number of inhalers that can help manage COPD, in addition to corticosteroids and oxygen tanks. Some patients wear sensors that track COPD symptoms. Getting flu and pneumonia shots is also a good idea. Natural herbs and alternative cellular therapy have been proven to help those suffering from COPD, according to the Lung Institute, which runs a handful of treatment centers across the country. Support groups can also be a healthy outlet for those living with COPD and their families.
Getty Images
Smoking cigarettes is the single biggest cause of COPD
About 75% of all COPD cases are attributed to cigarette smoking, according to the CDC. The American Lung Association recommends anyone trying to quit the habit eliminate smoking triggers, push through cravings and remain patient with setbacks. Again — support groups can be a huge help.
COPD is a progressive disease that gets worse with time
COPD symptoms might seem harmless at first, which is one reason why so many people go undiagnosed for years. But complications worsen over time, and can make even simple tasks like showering and getting dressed nearly impossible, according to the National Heart, Lung, and Blood Institute.
Amanda Inscore, The News-Press
You can take action now to lessen the chance of developing COPD
Choices and changes you make today could decrease your likelihood of being diagnosed in the future. The American Lung Association says there are a few ways to lessen your risk: don't smoke, avoid secondhand smoke, be aware of air pollution in your home or workplace and advocate for healthy air quality. Maintaining hygiene, seeing a doctor regularly and exercising can help ward off the disease, the organization says.