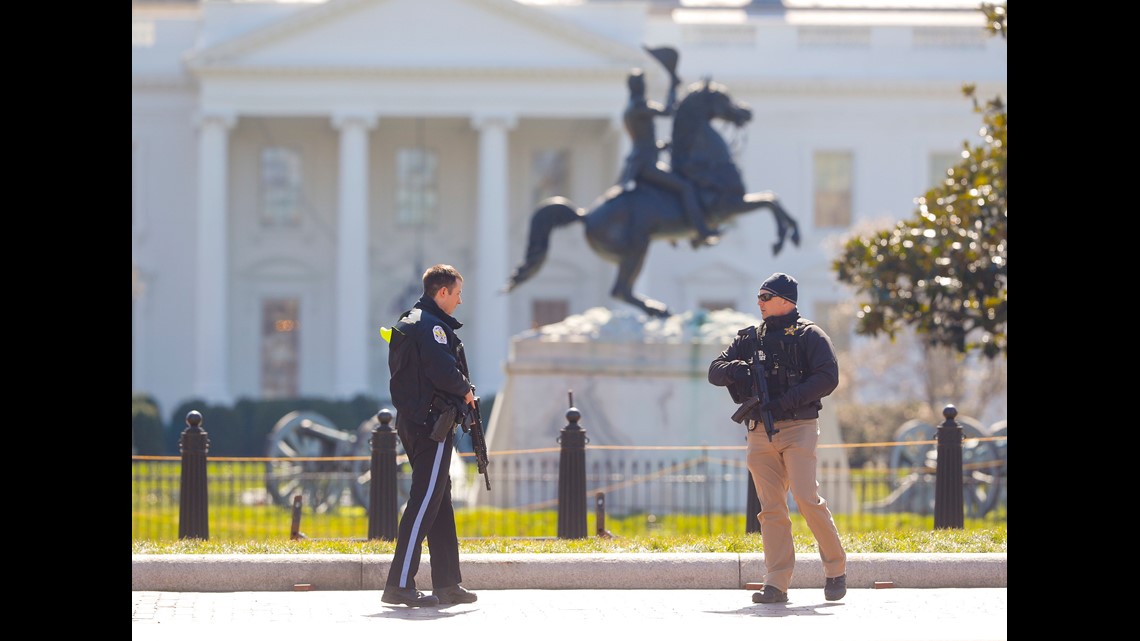 A Secret Service agent traveling as part of President Donald Trump's security detail died Tuesday in Scotland after suffering a severe stroke.
The Secret Service said in a statement the agent died Tuesday morning surrounded by family and coworkers — his "extended Secret Service family."
His name was not immediately released to allow for notification of family and to respect their privacy.
Trump arrived in Scotland Friday evening to massive crowds of protesters. He stayed at his Turnberry golf resort in between a NATO summit in Brussels and a meeting with Russian President Vladimir Putin in Helsinki.
The agent, a 19-year veteran of the agency, suffered the stroke on Sunday and was treated in Scotland. The Secret Service said the agent was a "dedicated professional of the highest order" and thanked the medical personnel who gave him "exceptional care and support."
The Secret Service has about 3,200 agents. The agency lists 36 agents on its "Wall of Honor" who have died in the line of duty since 1902.
The last death listed on the wall is Christopher Smith, who died of a heart attack in 2005.
Trump family travel drains Secret Service