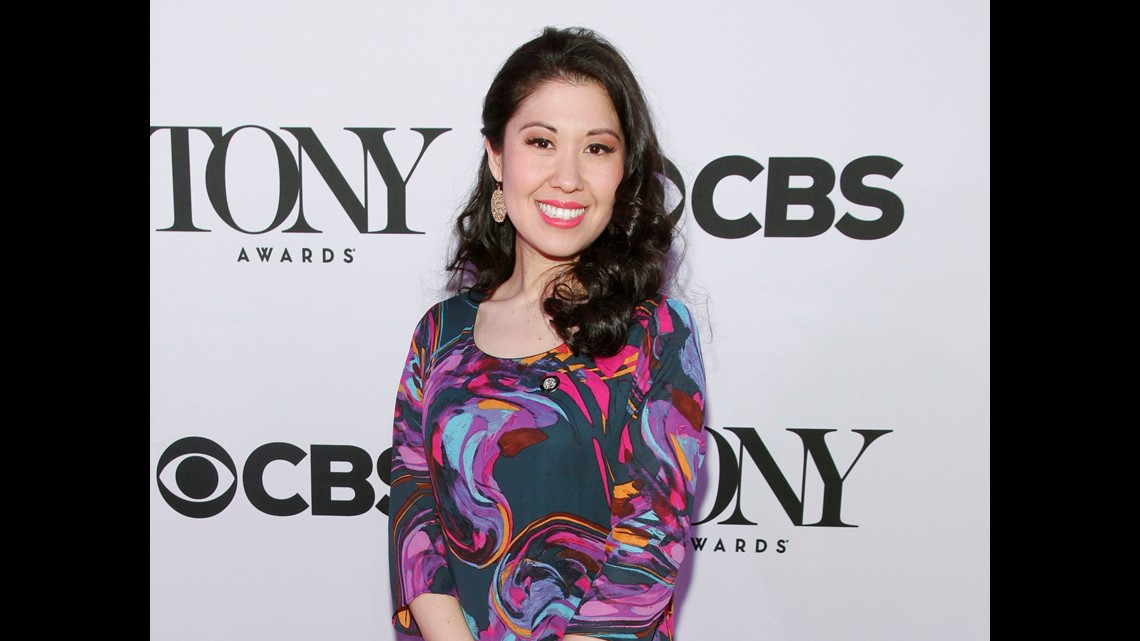 NEW YORK — The 4-year-old daughter of a Tony-award winning actress was killed along with a 1-year-old when a driver apparently lost control of her vehicle and slammed into them as they crossed a Brooklyn street.
Ruthie Ann Blumenstein, who goes by the stage name Ruthie Ann Miles, was injured in the accident Monday in the Park Slope neighborhood. Her daughter Abigail was killed.
Blumenstein, who is pregnant, was walking with her friend Lauren Lew, who had 1-year-old Joshua in a stroller. He died and Lew was also injured.
A 46-year-old man was also struck by the car and was expected to survive. He and the two women were hospitalized.
Lew's father, William Durston, who lives in Hawaii, told the Daily News of New York that he spoke with her.
"I'm concerned about her health and her mental well-being," he said.
The driver, a 44-year-old woman from Staten Island, is seen on surveillance footage in a white Volvo stopping at the intersection. But the car slowly starts moving before it speeds up and strikes people in the crosswalk.
Photos of the scene show the black stroller mangled on the roadside and the car wrecked after striking a parked car.
Blumenstein won a Tony in 2015 for her role as Lady Thiang in a revival of The King and I. Blumenstein's agent had no comment.
"Humans of twitter. Our friend @RuthieAnnMiles has suffered an unimaginable loss and is pregnant and in critical condition. Please give what you can," posted Laura Benanti.
The theater community, including Broadway stars such as Wicked's Kristin Chenoweth, took to social media to rally round and express sympathy.
"Sending love to you and your family. There are no words. Expect you are loved," Chenoweth tweeted.
Hamilton star Lin-Manuel Miranda wrote: "Heartsick for Ruthie and her family."
Actresses Audra McDonald and Sutton Foster sent out links for a GoFundMe page raising money for the family. Miranda sent out a similar link for Lew.
The driver hasn't been charged; police are looking into her medical history and driving record.
"It was horrible to watch," LaSalle, 44, said. "I'm still in shock. The white car was going really fast. The pregnant mother was facedown and the baby flew into the street. She dragged the stroller and the other baby was pinned under the car."